HKBU held The Fourth Distinguished Alumni Award (DAA) Presentation Ceremony at the University's 61st Anniversary Founders' Day Reception on 10 March to give recognition to four distinguished alumni for their outstanding business, professional or scholastic achievements and contributions made to the University and society. They are alumni Ms. Delia Chan (Secretarial Management/Chinese Medicine), Dr. Poon Po-chiu (Chinese Language and Literature), Mr. Philip Tsai (Accounting) and Mr. Sunny Wong (Business Management).

In his welcoming remarks, Chairman of the Council and the Court and Chairman of the DAA Selection Committee Mr. Cheng Yan-kee praised the recipients for their accomplishments and endeavours to do the alma mater proud. He expressed that the recipients, who exemplify the qualities that should be imparted to the students, are indeed the accessible role models for the next generation of HKBU.

At the Presentation Ceremony, an opening video highlighting the success and sharing of the Award recipients attracted full-house attention. The four distinguished alumni then came on stage to receive their trophies from Chairman Cheng and President Prof. Roland Chin, followed by a big round of applause from audience.

The Award could not be successful without the support from all nominees, nominators and supporters as well as continuous participation from alumni and staff. The University was thankful to the members of the Selection Committee for their valuable comments and efforts made during the selection process.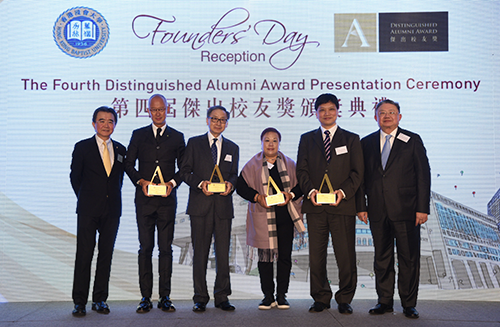 (From left) President Prof. Roland Chin, the Award recipients alumni Mr. Philip Tsai, Mr. Sunny Wong, Ms. Delia Chan, Dr. Poon Po-chiu and Chairman Cheng Yan-kee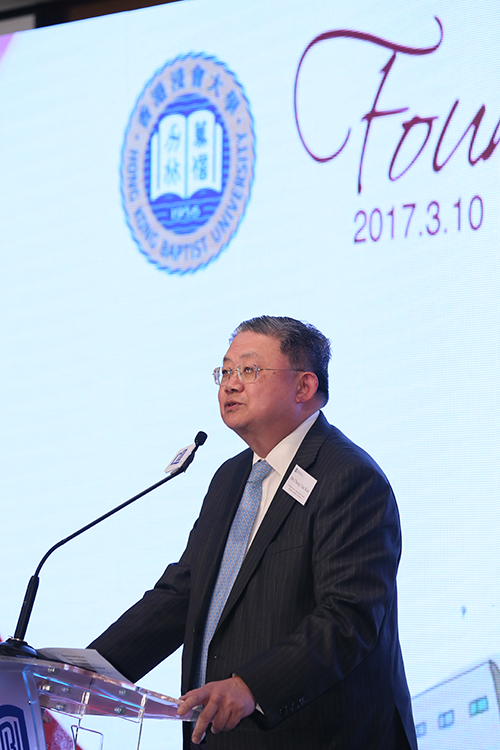 Chairman Cheng recognises the four distinguished alumni in his welcoming remarks.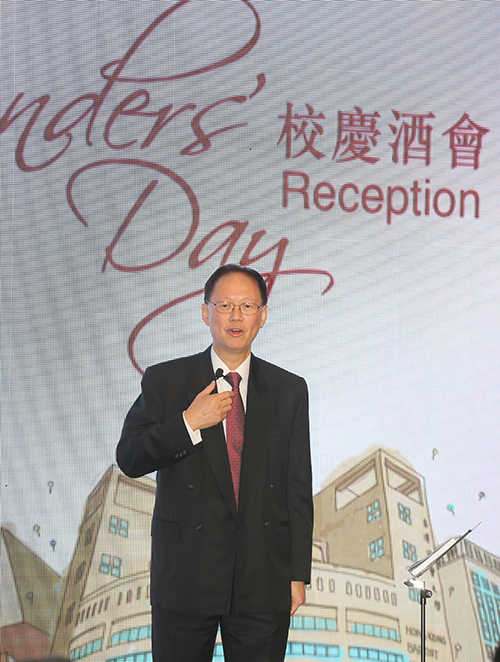 Guest of Honour Mr. Philip Chen gives an interesting speech.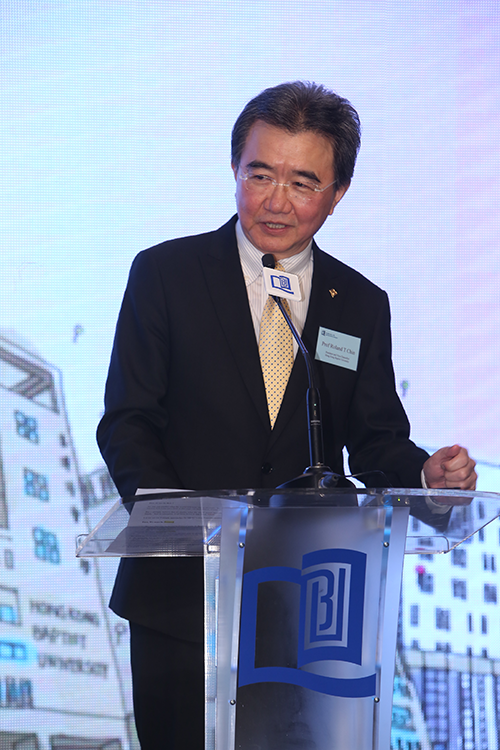 President Chin reviews the development of HKBU.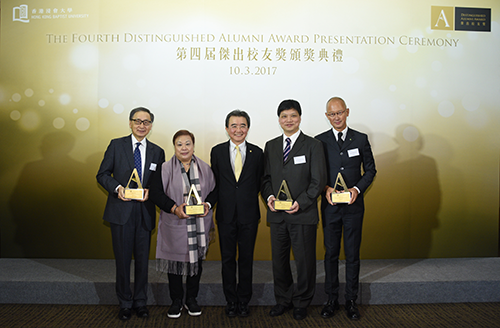 President Chin congratulates the Award recipients.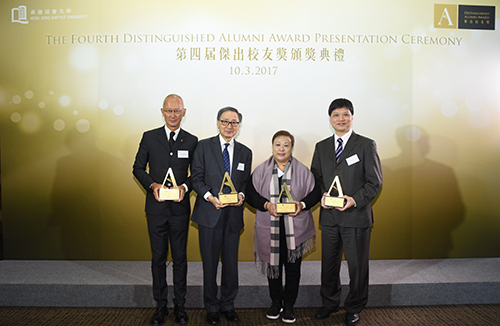 (From left) Mr. Philip Tsai, Mr. Sunny Wong, Ms. Delia Chan, Dr. Poon Po-chiu are honoured to receive the Distinguished Alumni Award.