Led by Director of Alumni Affairs Dr. Melanie Lee, the "BUhub" project team recently won the Team Award in the University's Reward and Recognition Scheme for Non-Teaching Staff 2021. The Award Presentation Ceremony was held on 25 May, during which each team member was presented a certificate by the University.

The BUhub project team consisted of colleagues from Alumni Affairs Office, Office of Information Technology and Office of Student Affairs. The success of the team owes much to the strong collaboration and highly effective coordination among team members, and the project team also demonstrates keen commitment, coupled with unrivalled diligence, in launching this newly built innovative engagement platform.

A first-of-its-kind online platform among the UGC-funded universities, BUhub seamlessly connects the HKBU community together to allow them to secure timely and much-needed support for students and graduates in their career development. Integrated with the major local and overseas job portals, the platform was completed for implementation in just five months, much ahead of the usual lead time of similar projects. The BUhub project is anticipated to have far-reaching impact on both the University and the community at large in the long run.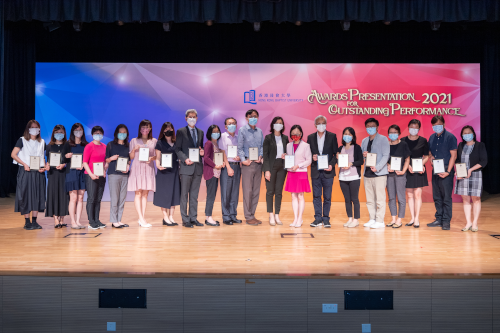 The BUhub project team receives the Team Award at the Award Presentation Ceremony.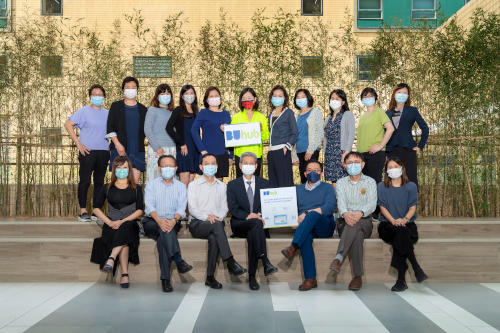 The BUhub project team