Chaired by alumnus Sunny Wong, the Seventh Meeting of the Alumni Committee of the HKBU Foundation was held on 2 June. It was the first time for the Alumni Committee to conduct a meeting online and offline simultaneously.

Members were briefed on the contributions many alumni have made to the University regarding Project SEED, which aims to nurture students through engagement, enhancement, and development amidst the difficult period. Members also had a fruitful discussion on how alumni can help enhance the image and reputation of their alma mater.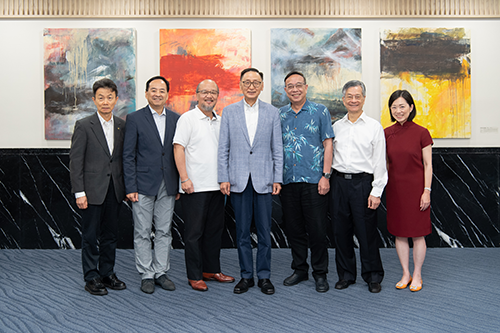 (From left) Associate Vice-President (Engagement) Mr. CK Yeung, Alumni Alex Leung, Tyrone Siu, Sunny Wong, Prof. Peter Kwan, Wong Nga-chung and Director of Alumni Affairs Dr. Melanie Lee.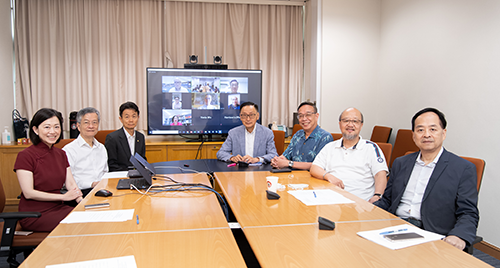 The meeting is chaired by alumnus Sunny Wong (fourth from right) with some members joining the meeting online.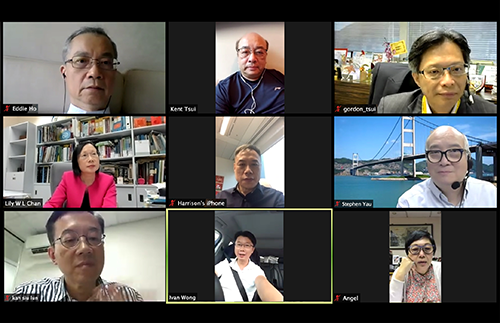 (Top row, from left) Alumni Dr. Eddie Ho, Kent Tsui and Dr. Gordon Tsui
(Middle row, from left) Director of University Advancement Lily Chan, Alumni Harrison Ho and Stephen Yau
(Bottom row, from left) Alumni Philip Kan, Ivan Wong and Angel Hon