Take Aim at the Bull's Eye; then Take the Bull by the Horns





An Interview with Alumnus CY Chan



Alumnus CY Chan (Business Management) is the Co-Owner and Chief Talent and Purpose Officer of HKBN Group. Upon graduation from the University, he was, as a fresh player in society, brimming with curiosity about work and keen to try his hand at everything. Throughout the interview, alumnus Chan was always sincere and sporting a smile on his face. "When you are passionate about what you are doing, you are not going to get tired of it, however long you are at it." That is why alumnus Chan would not be cracked under the pressure of work and has been passionate about achieving his aspirations. It is obvious that regardless of how the external environment has changed, Chan's commitment to work and enthusiasm in life has always remained unchanged.

Every Individual is a Talent

Alumnus Chan graduated from the School of Business of HKBU. Yet when he recalled the day he had to decide what major discipline to take in his undergraduate years, he was at a loss. At that time, he had not yet mapped out his future, but only knew that he was very much interested in work that related to "people". Thus he made up his mind to major in human resources management (HRM). After graduation, he worked for several years, and then decided to return to his alma mater to pursue a Master degree in Strategic Human Resources Management upon the advice of his mentor, Professor Randy K.K. Chiu.

Later on, new opportunities came popping up in alumnus Chan's career path. Besides having laid his hands on the HRM field of consultancy, telecommunications and manufacturing, he had also got involved with work related to leadership training. Alumnus Chan has strong people skills. He not only communicates effectively with people from all walks of life, but also enjoys sharing his experience with others. At HKBN, he is responsible for Talent engagement and corporate social investment strategies. He said, "I've never looked upon colleagues as "employees" or "staff". It is because every one of them is a Talent, a valuable asset of the company."

Grateful to Teachers, Ploughing Back into Alma Mater

Alumnus Chan is grateful to have met quite a number of inspirers who have guided him along the way, including Professor Randy Chiu during his studies at HKBU; the supervisor of his consulting job, Tony Lee, who is his co-worker cum buddy; and Ni Quiaque Lai, his boss at HKBN. Alumnus Chan admitted that his alma mater has been of great assistance to him in many ways during his studies there. Thus, he often returned to the University to serve as a mentor, providing career guidance for, and sharing his experience with students. Recently he also participated in the Project SEED which is a new initiative of the University to help its graduating students prepare for the world in light of the challenges they may encounter during the current economic downturn. HKBN even provided internship positions for graduates of the University to allow them to gain valuable work experience amidst the pandemic in Hong Kong.

Challenges and Pressure from Work Drive Growth

Alumnus Chan believes that only challenges and pressure from work will help a person grow stronger. He understands that people are often afraid of making mistakes. However, such fear will deter one from accepting challenges and thereby, be ground to a standstill. Because of this belief, he encourages colleagues to be candid about any difficulties they may have encountered and by so doing, he could help them come up with solutions to address the situation.

When reminiscing about the greatest challenge at work, alumnus Chan shared it would be the cultural changes brought about by the change of leadership in HKBN. As a result of HKBN's business restructuring initiated some years ago, leaders or representatives from each key function have been allowed to participate in the company's decision making process. Alumnus Chan thoroughly understands that only through keeping a constant dialogue with Talents, would they be motivated to embrace the new company culture. Being able to lead the company to adopt a brand new work culture is his greatest satisfaction in work so far.

Combining Profits and Purpose for Business and Community

Alumnus Chan has been actively contributing back to society. At HKBN, he joined hands with NGOs and other organisations to bring about sustainable development opportunities for the community. Following the examples of John Wood, a former senior executive of Microsoft, alumnus Chan applies the marketing skills in his community work.

In Alumnus Chan's opinion, a purpose for good in business with real actions would make it stand out from peers and be sustainable in the long run. Hence he has made use of his experience and contacts in the business circle to garner support for community work. Take the "Net's Be Wise" initiative as an example, in partnership with Junior Achievement Hong Kong, CY started Hong Kong's first cyber wellness movement to assess the Digital Intelligence (DQ) of primary students with an aim of enhancing the DQ of 2,000 students and offering solutions to help mitigate potential cyber risks free of charge. The initiative empowered 2,000 children aged 8-12 to acquire eight digital citizenship competencies over an 18-month period.

Enjoying the Scenery When Bracing the Wind

When talking about how he spends his leisure time, alumnus Chan said that these days he has become obsessed with cycling. His company runs overseas experiential trip every year to give Talents a chance to step outside their comfort zones and overcome a tough challenge, one of which is to cycle a distance of 100 kilometers within two days. Alumnus Chan enthusiastically shared that he had already started specific training for the challenge two months before the trip. As time goes by, cycling has become a hobby and an enjoyment to him. When he is on holiday, he will go overseas with his friends and colleagues to participate in cycling and enjoy both the scenery and the thrill of bracing the wind.

A Word of Advice to the Younger Alumni

To alumnus Chan, success is defined as the accomplishment of goals. "The most important thing in life is to clearly identify your goals. When you have thought out what you want to attain, make sure you identify the right direction to move forward. Everything will then go smoothly, and the outcome will surely be the best for yourself and all those close to you. Furthermore, keeping an open mind is of utmost importance. When a new opportunity comes your way, have the courage to give it a try." Last but not least, his word of encouragement for the younger generation is "face the challenges without fear! Let's keep it up."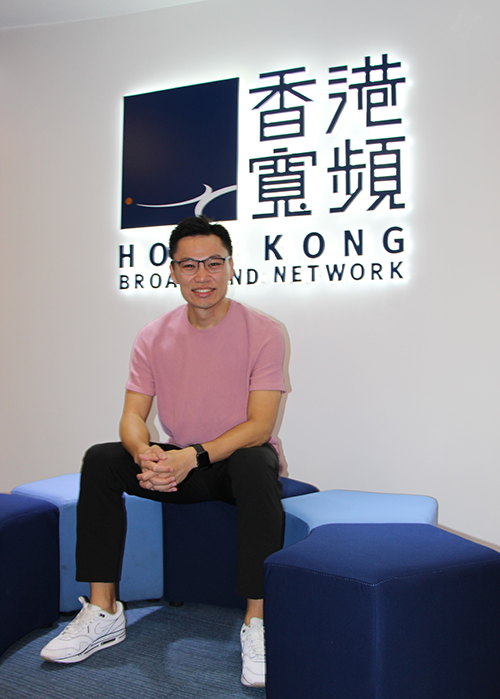 Alumnus CY Chan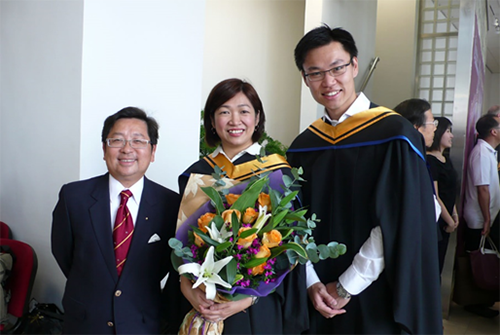 Alumnus Chan (first from right) poses for a group photo with his teacher Prof. Randy Chiu (first from left) at the graduation ceremony of the Master of Human Resources Management Strategy.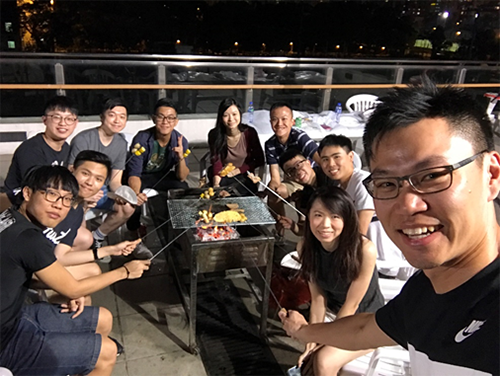 Alumnus Chan (first from right) has joined the HKBU Mentorship Programme since 2011, and served as a mentor helping his younger fellow classmates to better plan for their future career development.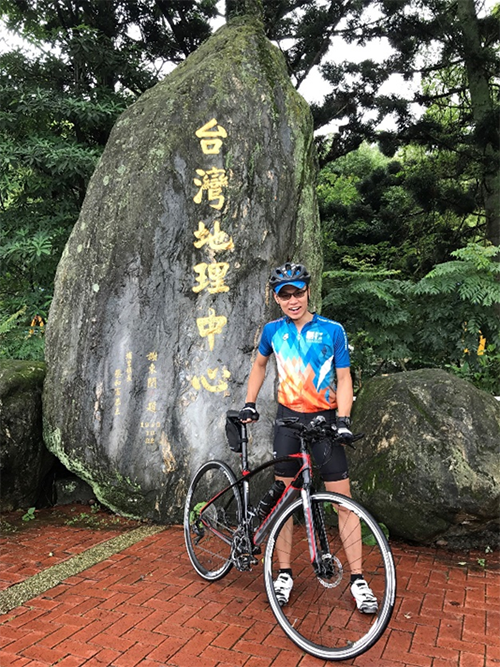 Alumnus Chan started a cycling trip in Taiwan in 2017 and successfully climbed to the top of Wuling at 3275 meters in 2 days to raise funds for charity.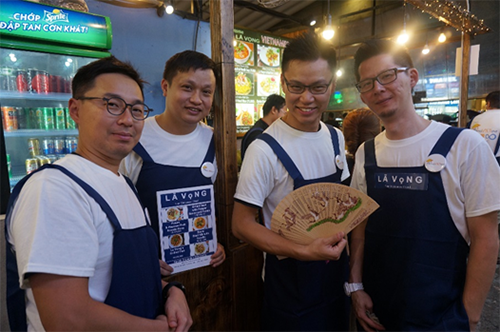 Alumnus Chan (second from right) visits Vietnam and reinvents the business operation model of local food stalls in order to increase their revenue.