With agriculture being the dominant industry in Jiangxi, most of its villagers find work elsewhere in wealthier provinces with higher wages while their children are left behind with their grandparents. To serve these children living in remote villages like Qinglong Town and Huanglong Town in Dayu County, the HKBU Project M.A.I.L. delegation has been organizing Jiangxi Service Trips since 2017. This summer, the trip was kicked-off on 19 May. Alumnus Wong Nga-chung (Honorary University Fellow; Business Management) joined the HKBU delegation alongside HKBU international, local and mainland students to continue his support to the children and elderly for two consecutive years.

During this 14-day trip, the HKBU team visited the primary schools and provided the local students with teaching assistance services in different subjects and celebrated with them the Children's Day in China. They have also visited the elderly homes where the people there gave them a warm welcome. Alumnus Wong concluded his trip with a special booth hosted for teaching English and English songs during the Children's Fun Fair at Huanglong Lingtan Primary School.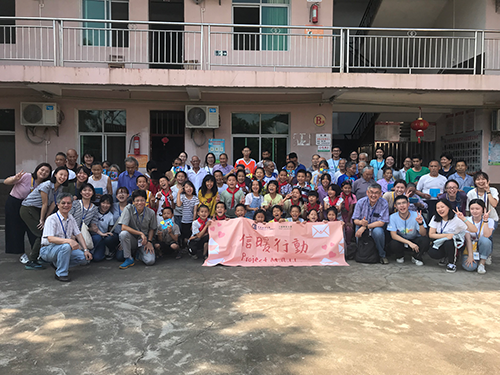 For two consecutive years, Alumnus Wong Nga-chung joins the HKBU Project M.A.I.L team for doing community development services.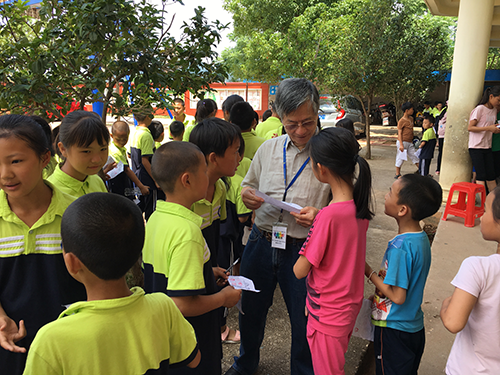 Alumnus Wong Nga-chung engages with primary school children.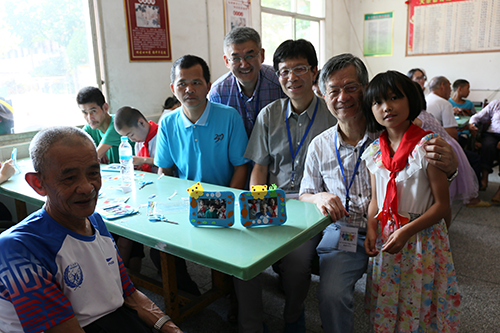 Alumnus Wong (second from right) and Vice-President (Teaching & Learning) Dr. Albert Chau (third from right), Dr. Kevin Yue (second from left) pay visit to Qinglong Elderly Home together with Qinglong Chijiang Primary School students.