Led by President and Vice-Chancellor Prof. Roland Chin, the Hong Kong Baptist University (HKBU) delegation visited some of the renowned liberal arts universities on the east coast of North America in mid-May, with an aim to foster collaborative relationships. On 14 May, as part of their itinerary, President Chin and the delegation attended the anniversary dinner organised by HKBU Alumni Association of Ontario at Diamond Banquet Hall in celebration of HKBU's diamond jubilee.

Members of the delegation included Vice-President (Academic) Prof. Franklin Luk; Vice-President (Teaching and Learning) - Designate Dr. Albert Chau; Director of General Education Prof. Reza Hoshmand; Director of International Office Mr. Peter Li and Director of Alumni Affairs Dr. Melanie Lee.

Over 60 alumni and guests participated in the gathering, whereby President Chin shared his aspirations and plans to bring HKBU to a whole new level of achievements. A cake-cutting ceremony was also held at the gathering in honour of HKBU's birthday.

Please click here to view more photos of the dinner gathering.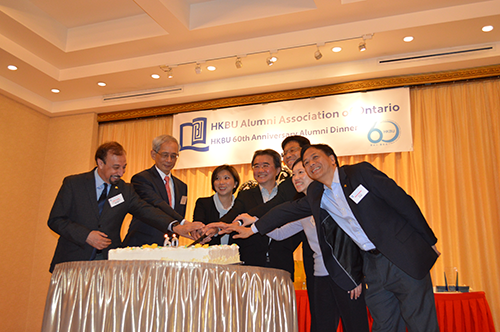 President of HKBU Alumni Association of Ontario alumna Sophia Chan (3rd from left), President Chin (center) and the University's delegation host the cake-cutting ceremony.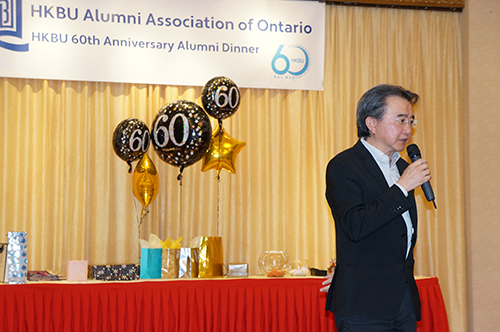 President Chin presents the development plan and recent achievements of the University.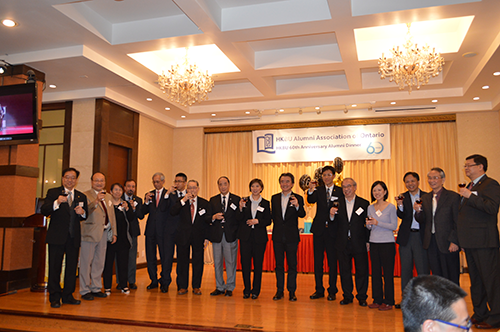 Key members of HKBU Alumni Association of Ontario, President Chin and the University's delegation make a toast to all the guests.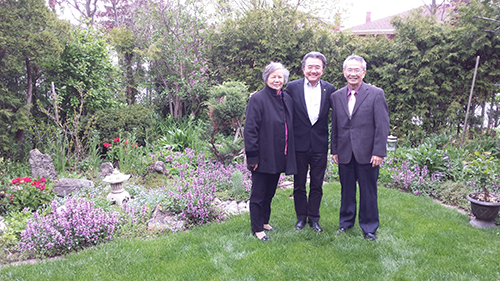 President Chin takes photo with alumnus Lee Kun-tin (right) and his wife.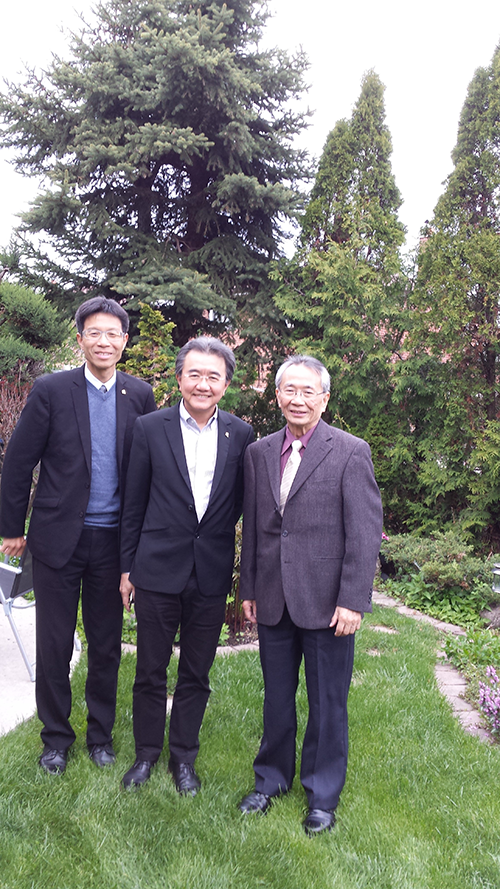 (From left) Dr. Chau, President Chin and alumnus Lee