On 8 June, HKBU Alumni Association (HKBUAA) organised a career development workshop entitled "How to Improve Your Core Abilities", which was the kick-off workshop under the Mentoring Programme 2019-2020. The workshop was attended by around 20 alumni and students.

The guest speaker, alumnus Dr. Martie Kwok (Strategic Human Resources Management), shared his reflections on his 20-year career in human resources development and gave suggestions on the ways to improve job performance for long term success. The workshop was well received by participants, who expressed that the advice from the guest speaker and other mentors were helpful in their career development and planning.

Please click here if you want to join HKBUAA as a member.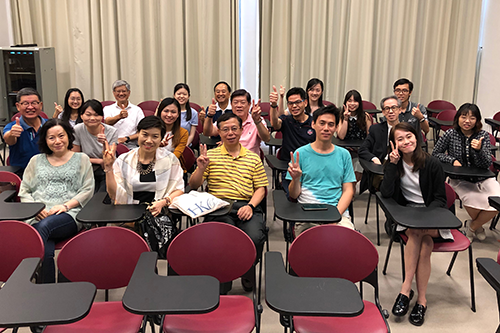 Guest speaker alumnus Dr. Martie Kwok (middle row, fifth from left) and participants pose for a group photo.