On 14 June 2018, HKBU School of Business joined hands with the School of Business Alumni Association (SBAA) to organise "The Alumni Night" for a reunion of alumni and friends of HKBU. The event was well attracted by over 140 alumni, students and guests, and was graced by the presence of Dean of School of Business Prof. Edward Snape, Associate Dean Prof. Gerard Prendergast, Chairman of SBAA alumnus Bernard Wu (Accounting) and President of SBAA alumnus Ivy Ku (Business Administration).

Prof. Snape welcomed all guests on behalf of the University and thanked alumni for their continuous support. He also shared with alumni the latest development of the School of Business.

Everyone enjoyed the evening and treasured the opportunity to meet old and new buddies.

Please click here to view more photos captured on that night.

Please click here to view the latest newsletter of School of Business to keep abreast of the School's development.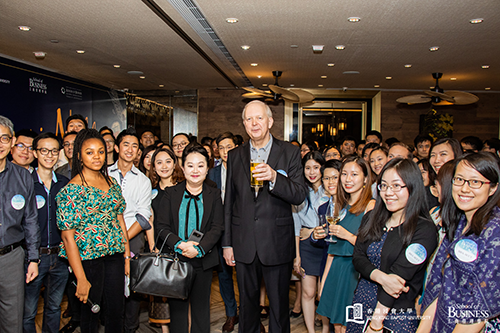 The Alumni Night attracts more than 140 alumni, students and guests.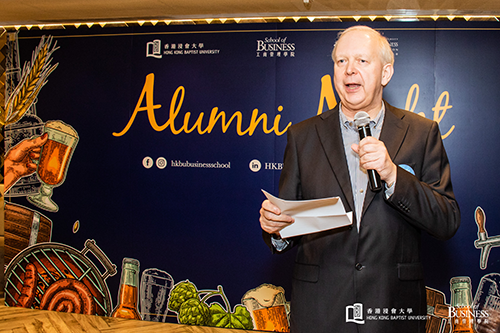 Prof. Snape delivers welcome remarks.