On 28 April, HKBU MBA (China) Alumni Association co-organised a seminar on travelling to the North and South Poles conducted by Professor Ge Jianxiong, a renowned historical geographer, sociologist and writer.

At the seminar, Professor Ge shared with participants his interesting experience travelling in these two extreme ends of the planet. Members not only obtained travel information and tips about visiting these two regions, but also grasped this opportunity to reunite and share their updates with each other.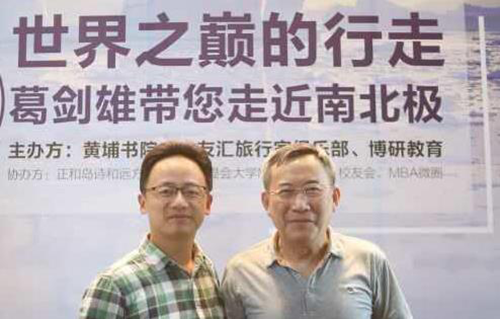 Alumnus Tao Bo (left) is impressed by the sharing of Professor Ge Jianxiong (right).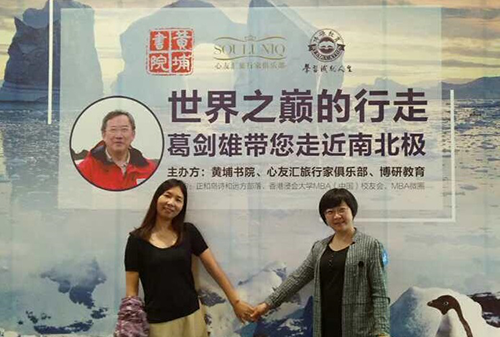 Deputy Secretary General of the Alumni Association Miss Sarah Xie (left) and alumna Fu Hua (right).