School of Business Alumni Association (SBAA) and Career Centre joined hands to organise the Jiangsu Summer Internship Programme (Nanjing), which was kicked-off on 18 May. Chairman of SBAA alumnus Bernard Wu led a delegation of 32 students to Nanjing for the one-month internship programme. During the trip, internship students gained valuable opportunities to work at various well-known enterprises like China Merchants Bank, Deloitte, KPMG and Suning Corporation.

The delegation also visited Nanjing University and exchanged views with the students and teachers of the University. They were impressed with the financial development of Jiangsu and Nanjing and also the traditions of the ancient capital. It was a precious opportunity for them to learn more about the financial market and the investment environment of Mainland China, as well as Chinese traditions and culture.

Please click here if you want to join SBAA as a member.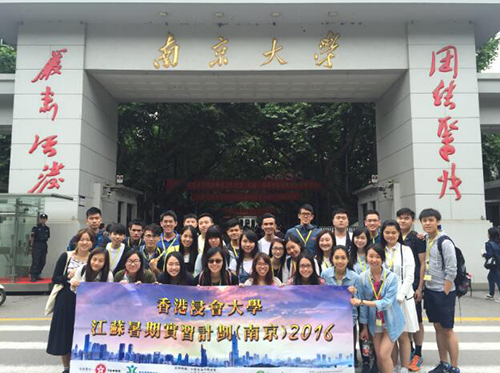 The delegation visits Nanjing University and poses for a photo at the entrance.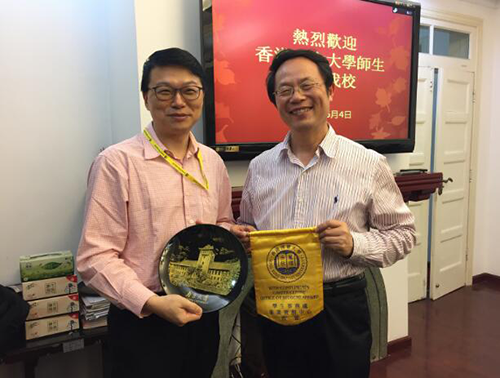 Chairman of SBAA alumnus Bernard Wu (left) and Head of Office of Taiwan Hong Kong and Macao Affairs of Nanjing University Mr. Ji Dafu exchange souvenirs.