Led by HKBU Chemistry Department Head Prof. Ricky Wong, Prof Chan Wing-hong and Dr. Li Hung-wing, 23 participants, mostly final year Chemistry students, set off for a 6-day study tour to Shanxi on 25 May 2014.  Sponsored by Baptist Chemists (the Association), the tour provided a great opportunity for them to learn about Chinese history, culture and industrial development.  Academic exchange and environmental studies also formed an integral part of the tour.  Among the participants was supportive alumna Mok Sin-hing, Immediate Past President of the Association.

The tour was filled with different activities. Apart from meeting teachers and students of Shanxi University, participants visited a number of places including a large-scale glass manufacturing factory in Shanxi, Shanxi Museum, Jin Memorial Temple & the Chang's Mansion and Pingyao Ancient City.  They also watched the drama "Meet the Pingyao Again" and conducted water quality testing at the shores of Fen River, the main river in Taiyuan.

Participants have gained valuable experience from the tour, and most important of all, have established a close tie with teachers and alumni.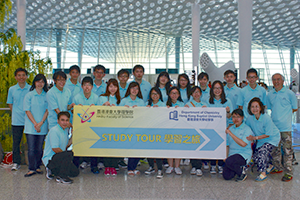 The delegation poses for a group photo at the Shenzhen Airport before boarding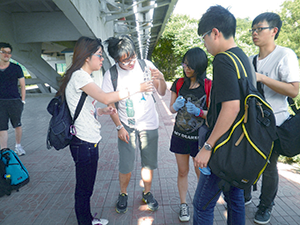 Chemistry fellows conduct water quality tests at Fen River under very high temperature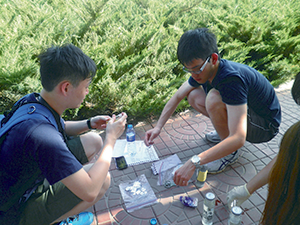 Everyone focuses on the water quality testing