Last May, HKBU Project M.A.I.L. delegation comprising alumni, students and staff went to Da Yu in Jiangxi Province and paid visits to elderly homes and organised activities for students of primary schools. On 23 December, the 23-member HKBU team set off to Da Yu again, spending their Christmas with the people there.

This is the second service trip of HKBU to Da Yu, with two alumni Tyrone Siu (History) and Tommy Mok (China Studies), 18 local, mainland and international students, and three staff members joining in this round. During this 9-day trip, the HKBU team visited the elderly homes and primary schools again where the people there gave the delegation a warm welcome.

Launched in 2017, Project M.A.I.L. is an initiative of HKBU in collaboration with WKF Charity and Education Foundation, which aims at engaging alumni and students in providing community service in mainland China on a sustainable basis.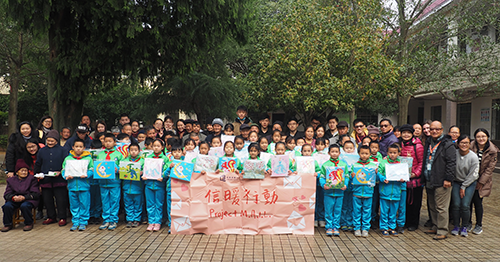 Students of Da Yu give a warm welcome to HKBU Project M.A.I.L team.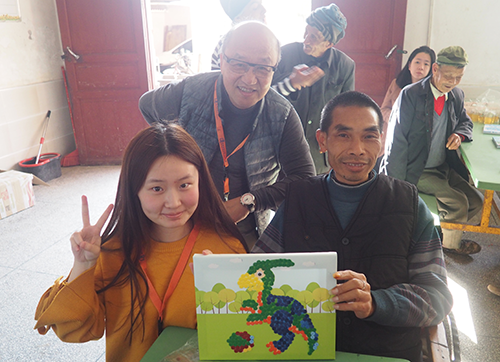 Alumnus Tyrone Siu (middle) and HKBU student Hailey Feng (left) work with an elderly to create an art piece during their visit to elderly home.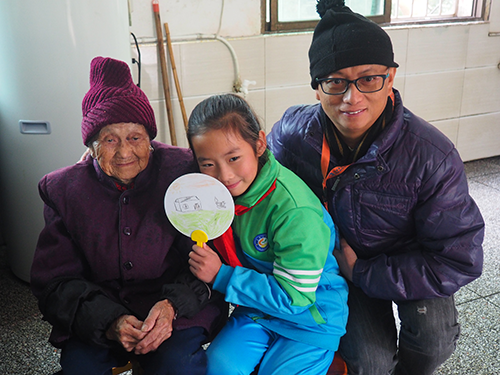 Alumnus Tommy Mok (right) together with a primary student pay visit to elderly home.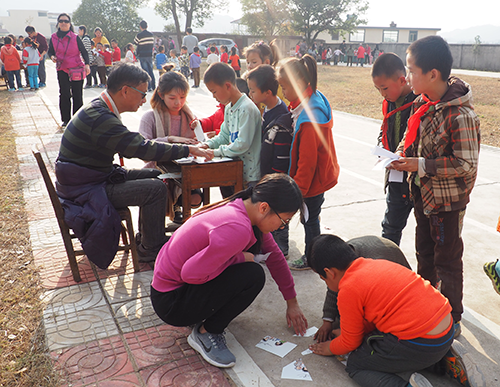 Alumnus Tommy Mok (left) engages primary school students to do some artwork.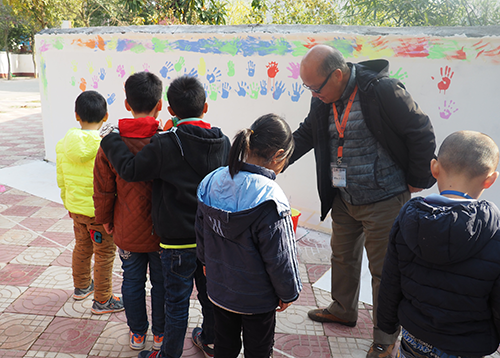 Alumnus Tyrone Siu (second from right) teaches students to do mural painting.