The BUddy Post interviewed alumnus Lam Chun-pong, Wesker, Chairperson of HKBU Chinese Medicine (Full Time) Alumni Association and alumnus Lai Hei-shing, Sage, Vice Chairperson of the association, who shared with us their experience and passion about Chinese medicine and latest updates of the alumni association. Both Wesker and Sage were influenced by their family members to become Chinese Medicine practitioners. After graduation from HKBU, they joined the alumni association and dedicated to providing a better working environment for the younger generation of Chinese Medicine Practitioner. As Chairperson and Vice Chairperson of the association respectively, they strived for excellence in Chinese Medicine by liaising with different parties and organising academic seminars. Their stories truly reflected what was meant by "passing on the torch".

Reporter: What made you study in Chinese medicine?

Wesker: It is inspired by my interest and the reality. I have been interested in Chinese Medicine since my schooling as one of my relatives was a Chinese medicine practitioner, which gave me opportunity to get to know this knowledge. Chinese medicine is a very interesting subject which combined the characteristics of humanity and professional knowledge.

Sage: My situation is very similar. My family has been working as Chinese medicine practitioner for eight generations. Therefore, this gave a lot of opportunities to learn about Chinese medicine. Though I was not very interested in this subject in my childhood as I thought Chinese medicine was a boring subject at that time. I always witnessed my father take several hours to finish reading a Chinese medicine book. But my interest in Chinese medicine grew eventually as I realised that Chinese medicine works on curing people. I wished to heal people, but had little interest to become a doctor or dentist, so I chose to study in Chinese Medicine offered by HKBU.

Reporter: Who gave you the greatest inspiration in your university life?

Wesker: Two professors inspired me most. They were Prof. He Shaoqi and Prof. Li Zhizhong. Their devotion to Chinese medicine and teaching was an exemplar to all students. I was astonished at how well they could explain some difficult, yet abstract concepts in a simple way and was amazed by their profound skills in having consultation with patients. In addition, my senior classmates also gave me a lot of advices on study and way of living.

Reporter: Could you share with us some learning tips or experience regarding Chinese medicine?

Sage: Chinese medicine does possess characteristics of benevolence and mercifulness. Being a Chinese medicine practitioner, it is, of course, needed to study many classics of it, but what is also important is having empathy towards others. For instance, if a patient claims he or she has insomnia, we may usually provide them with some simple herbs to ease the symptom. However, it may not work on some patients, if they are feeling sick not only due to physical reason, but also psychological affliction. An insomniac person may suffer from a personal tragedy at the same time. It is important to find out the root cause of their sickness and soothe their mental pain. Otherwise, our treatment will only be up a blind alley.

Wesker: We are, nonetheless, facing difficulties in practice. Many Chinese medicine practitioners do want to have a more in-depth discussion with their patients. But in reality, they may have lots of patients every day, leading to the fact that spending longer time to discuss with patients becomes a mere wish. We could only strive for a balance between the ideal and reality. This is one of the reasons why we joined the HKBU Chinese Medicine (Full Time) Alumni Association. We hope to make some changes and strive for a better environment for our younger Chinese medicine practitioners.

Reporter: Would you like to share with us the goal and future plan of the alumni association?

Wesker: The positioning of our association is quite different from others. We hope to make an impact on academics and policy. So we organise academic seminars and alumni sharing sessions to share the latest development of Chinese medicine. With full support from HKBU, we held a three-day course on "Shanghan Lun" on April 2016, and we invited alumni to share their experience with the Chinese medicine students and the preparation for being a Chinese medicine practitioner. We have a good relationship and work closely with School of Chinese Medicine of HKBU, which is an advantage compared with other institutions. On the policy level, we tried to work closely with our counterparts of other universities to voice out the needs for more academic resources and restructuring of Chinese medicine programme in universities. We also submitted documents to different government departments and attended the meetings organised by different committees to reflect the current situation of the Chinese medicine industry. All these acts aim to offer the young Chinese medicine practitioners a better future.

Reporter: Lastly, do you have any recommendation on staying healthy?

Wesker: Many Chinese medicine practitioners and the media would like to share or report on some guidelines of dietetic therapy. Staying healthy does not require anything special. What we need to do is to keep a healthy diet with adequate sleep and regular aerobic but mild exercise and of course, a happy mind. An endless pursuit of certain kind of soup or food or any reckless endeavor to avoid eating unhealthy food may not work. We can eat whatever we love, unless we feel sick after eating.

Sage: Prohibiting from eating certain food is a difficult task, and that is why I usually do not advise patient to avoid eating any unhealthy food. I totally agree with what Wesker said. Having adequate sleep is of utmost importance. To quote a statement from Huang Di Nei Jing Su Wen, "Quiet peacefulness, absolute emptiness the true qi follows [these states]. When essence and spirit are guarded internally, where could a disease come from?"* Chinese medicine emphasises on spirit and mind. We should not be obsessed with the unceasing hunt for healthy product. This will otherwise become a hindrance to our health.

Interviewees' Biography:

Alumnus Lam Chun-pong, Wesker: Registered Chinese medicine practitioner, Licensed Pharmacist of Chinese Medicine (CFDA); Chairperson of HKBU Chinese Medicine (Full Time) Alumni Association; Graduated from HKBU Bachelor of Chinese Medicine and Bachelor of Science (Hons) in Biomedical Science programme in 2009, currently a student of doctoral degree programme at Beijing University of Medicine

Alumnus Lai Hei-shing, Sage: Registered Chinese medicine practitioner; Vice Chairperson of HKBU Chinese Medicine (Full Time) Alumni Association; Graduated from HKBU Bachelor of Chinese Medicine and Bachelor of Science (Hons) in Biomedical Science programme in 2009 and HKBU Master of Chinese Medicine programme in 2011, currently working in family's ancestral clinic

*: Translated by Paul U. Unschuld and Hermann Tessenow (2011) in Huang Di Nei Jing Su Wen: An Annotated Translation of Huang Di's Inner Classic – Basic Question. University of California Press.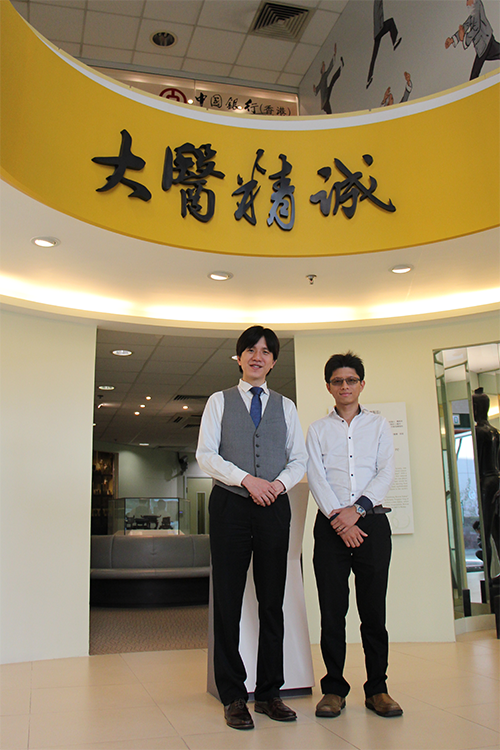 Alumni Lam Chun-pong, Wesker (left) and Lai Hei-shing, Sage (right)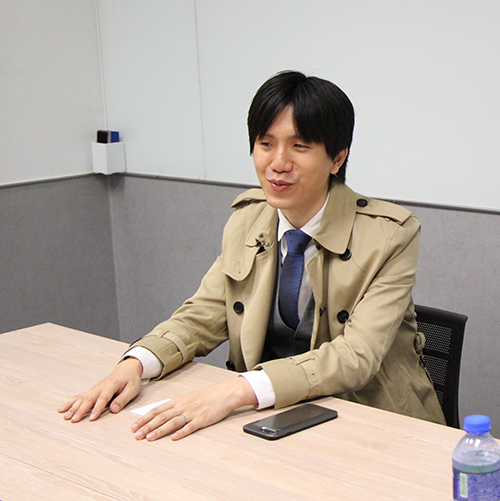 Alumnus Lam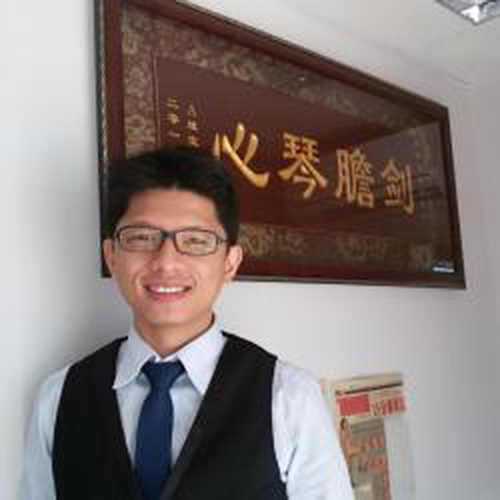 Alumnus Lai