HKBU Alumni Association of Australia held a lunch gathering on 28 October 2015. To show support, President Mr. Sidney Cheng, members Mr. and Mrs. Augustus Ho, Mr. Peter Chu, Ms. Henie Tsang, Mr. Keith Chow, Ms. Alice Lai, Mr. Bosco Lau, Mr. Eric Hwang and their family attended the gathering.

The Association cordially invites alumni, retired and former teaching and administrative staff of the University, who are now residing in Australia to join the Association as members.

To join the Association's WeChat group for staying connected, or to take part in future activities, please contact President Cheng at (02) 9745 2590 / 0415 561 321 or Mr. Lawrence Chan at 0410 628 062.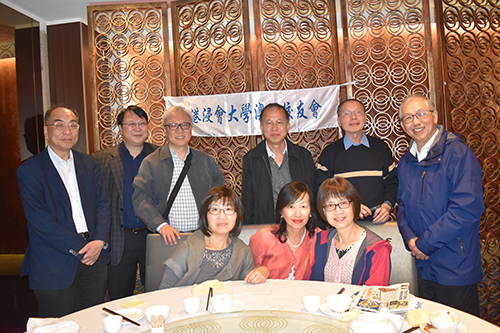 President Cheng (back row; 3rd from right) and members at the lunch gathering