Organised by HKBU Alumni Association (HKBUAA) and supported by the Department of History, the open lecture entitled "Historical Factors for the Rise of China" was held at HKBU on 26 January. Prof. Lee Kam-keung, Adjunct Professor of Department of History, shared his views on the historical reasons that contributed to the rise of China in the 21st Century. Facilitated by alumni Alex Leung, President of HKBUAA and Sunny Wong, Chairman of the Alumni Committee of HKBU Foundation as well as former student of Prof. Lee, participants were able to learn Prof. Lee's insight on the history and future development of China. The lecture attracted a full house of over 100 guests, alumni and students.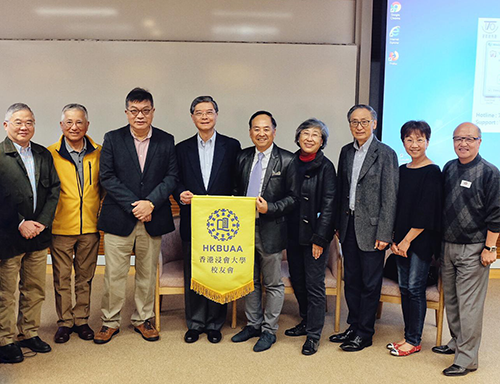 Attending guests and alumni include Mr. and Mrs. Dickson Shang (first from left and fourth from right), Mr. Lau Pak-shing (second from left), Dr. Jacinto Tong (third from left), Prof. James Tsien (fourth from left), Mr. Alex Leung (fifth from right), Mr. and Mrs. Sunny Wong (third and second from right) and Mr. Tyrone Siu (first from right).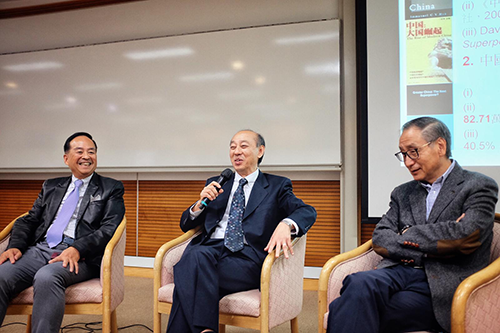 (From left) Alumnus Alex Leung, Prof. Lee Kam-keung and alumnus Sunny Wong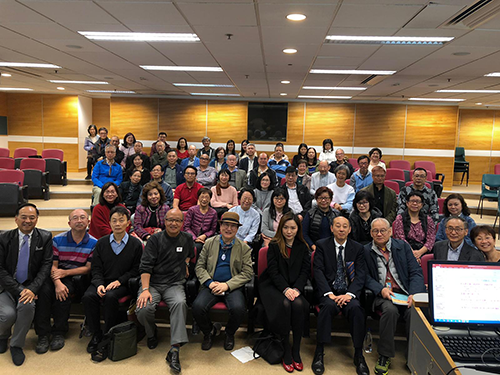 Participants of the lecture pose for a photo.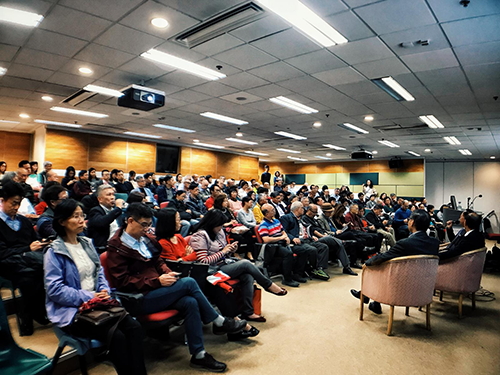 The lecture attracted a full house audience.