Kick-off Ceremony and Sharing Session by Alumna Lo Koon-lan



The Department of History is turning 40 in 2018. To celebrate this significant milestone, a Kick-off Ceremony for the Anniversary and a sharing session by alumna Lo Koon-lan (History) were held on 2 February 2018. The event was jointly organized by the Department of History and Alumni Affairs Office, attracting an audience of about 250 participants including HKBU senior management, alumni, faculty and staff members, students.

In his welcoming remarks, President Chin extended his warmest blessings to the Department. He also expressed his great pleasure in seeing the achievements of the Department, alumni and students.

During the event, the Department officially launched the website tailored for the 40th Anniversary, where details and updates of the series of celebratory events can be found.

A sharing session by alumna Lo Koon-lan was held thereafter on the topic "What Makes a History Major Love Acting?"

To recall the happy moments of the event, please click here.




Call for "Pictures"



To commemorate this important milestone, the Department is currently producing a pictorial history book and an electronic photo album to which your contribution is vital.

If you have photos that captured important moments of the Department, please send them to hist40@hkbu.edu.hk . For details please click here.

Please also stay tuned to the other activities in celebration of their anniversary. For further information, please refer to their 40th anniversary website.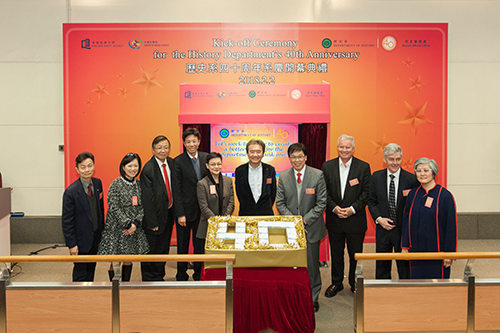 (From left) Associate Vice-President (Engagement) Mr. CK Yeung, Director of Alumni Affairs Dr. Melanie Lee, Chaplain Dr. Ip King-tak, Vice-President (Teaching and Learning) Dr. Albert Chau, alumna Lo Koon-lan, President Prof. Roland Chin, Vice-President (Research and Development) Prof. Rick Wong, Provost Prof. Clayton Mackenzie, Dean of Faculty of Social Sciences Prof. Adrian J. Bailey and Head of Department of History Prof. Clara Ho officiate at the Kick-off Ceremony.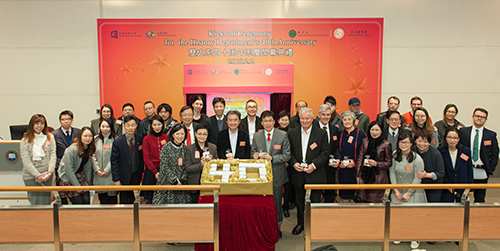 HKBU senior management, alumni, staff and students pose for a photo to celebrate the 40th Anniversary of Department of History.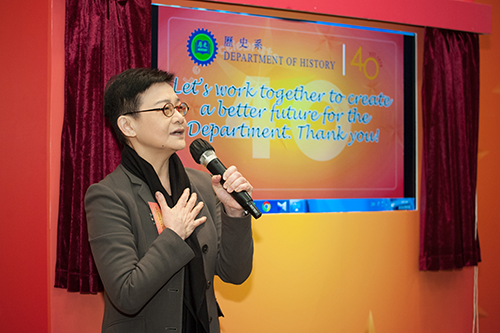 Alumna Lo Koon-lan shares with the student and guests on the topic "What Makes a History Major Love Acting?".