Hong Kong Baptist University MScBM Alumni Association (MScBMAA) organised a wine tasting event on 10 November, with over 30 alumni and students attended to taste and appreciate red wines from Bordeaux, France.

During the event, President of the Association alumna Elise Guo specially invited alumna Peggy Zhang to share the knowledge on French Bordeaux wines with participants. While enjoying fine wines, participants also grasped the opportunity to share latest updates with each other. They all treasured the happy moments and looked forward to the next gathering.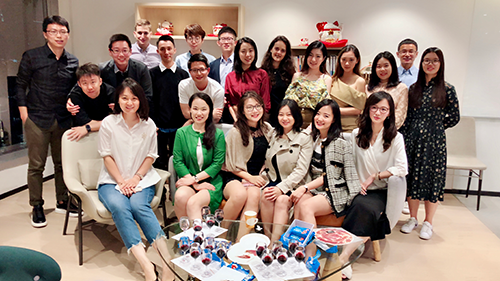 Participating alumni and student pose for a group photo at the wine tasting event.