On 2 December, HKBU Alumni Association (HKBUAA) joined hands with HKBU Postgraduate Association to organise a seminar entitled "Effective Communication for Successful Graduates" which was attended by nearly 30 alumni and students.

At this Seminar, former Principal Mass Communication Officer of the Independent Commission Against Corruption (ICAC) alumna Helen Ching (Communication) and part-time lecturer of HKBU School of Communication alumnus Henry Fung (Communication) were invited as speakers to share with participants interview tips and effective communication skills. With alumnus Allan Lee (Communication) as the moderator, participants also had fruitful discussion with the two speakers, getting insights from their experience and sharing.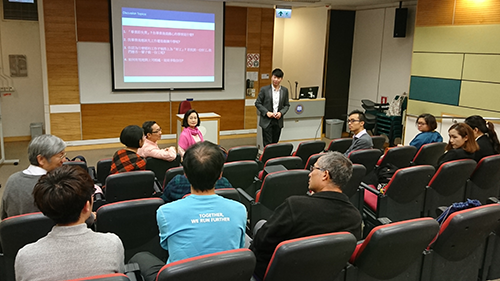 The two speakers and participants have a fruitful discussion on how to make effective communication at workplace.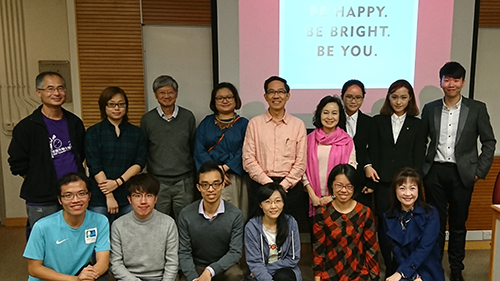 Participants pose for a group photo after the Seminar.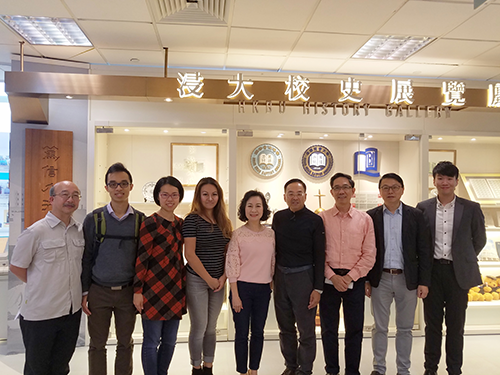 Alumni come to support the Seminar of which alumni Helen Ching and Henry Fung were speakers.
(From left) Alumni Kevin Wu, Cheung Ka-ho, Chloe Chen, Zoyo Zhao, Helen Ching, President of HKBUAA Alex Leung, Allan Lee, Vice-President of HKBUAA Bernard Wu and alumnus Henry Fung.