To celebrate the 35th anniversary of its establishment, the HKBUAA-Civil Engineering Graduates Association held an Anniversary Dinner cum Annual General Meeting on 20 October at the City View Hotel. The event was well attended by nearly 80 alumni and guests.

The dinner was graced by the presence of the Chairman of the Council and the Court Mr. Cheng Yan-kee, President Prof. Roland Chin and Dean of Science Prof. Zhang Jianhua. In addition, former lecturers of the then Civil Engineering Department Ir. Prof. Ko Jan-ming, Ir. Prof. Mok Kwok-woo, Ir. Siu Kong-lam, Ir. Lai Kuen-wai, Dr. Lau Sai-ling and Mrs. Anna Yan, wife of the former Department Head the late Dr. Yan Sze-kwan, also attended the event. President of HKBU Alumni Association (HKBUAA) alumnus Alex Leung, former President of HKBUAA alumna Marianna Tsang and the Chairman of Science Faculty Steering Committee on Alumni Relations alumnus Leung Ka-wing were also invited to the dinner.

During the dinner, academic staff and guests shared their fond memories about the Department and their lives at the then Hong Kong Baptist College. All guests had an enjoyable time.

Please click here to view more photos.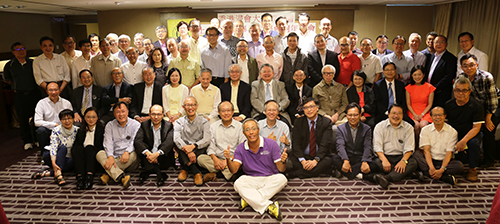 Nearly 80 alumni and guests attend the Civil Engineering Graduates Association 35th Anniversary Dinner.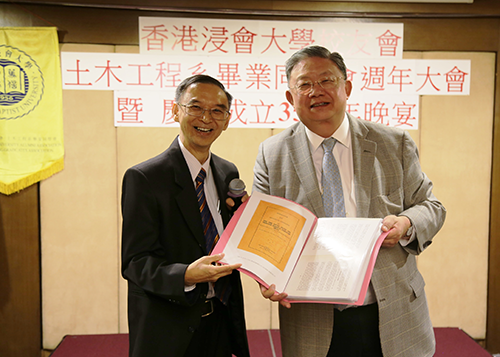 Chairman of Civil Engineering Graduates Association Alumnus Tsui Kam-yiu presents a souvenir to the Council and the Court Chairman Mr. Cheng Yan-kee.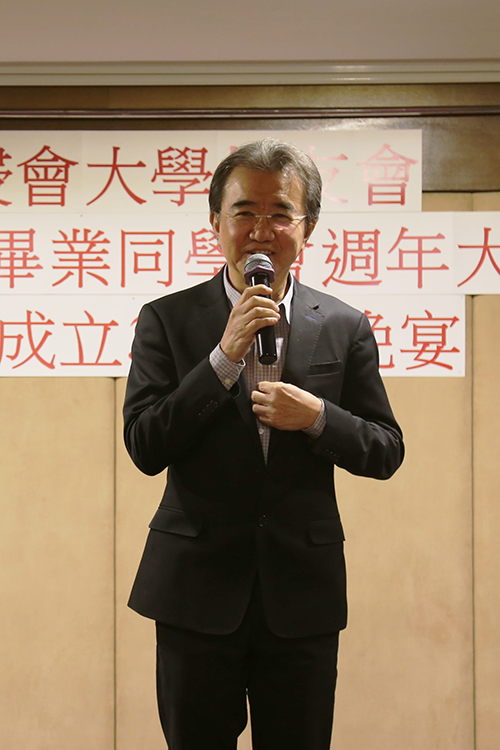 President Prof. Roland Chin shares with guests the latest development of the University.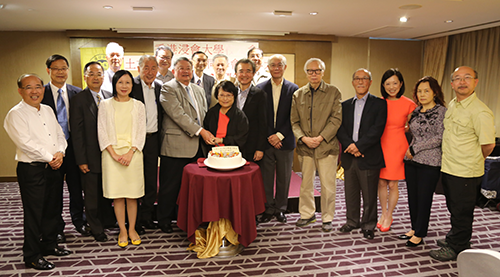 A cake-cutting ceremony is held to celebrate the 35th Anniversary of the Civil Engineering Graduates Association