HKBU Century Club Organises a Fundraising Screening of "Our Town"

To pay tribute to drama master Dr. Chung King-fai (King Sir), HKBU Century Club staged a fundraising screening of "Our Town" directed by alumnus Cheung Che-kwok (Communication) on 12 November at Sunbeam Theatre, North Point. A number of ardent alumni also appeared in one of the scenes of the drama to help raise funds for the development of HKBU.

President Emeritus Dr. Daniel Tse, President Emeritus Prof. Albert Chan and President Prof. Roland Chin officiated at a ceremony at the Fundraising Screening. HKBU students of King Sir participated in a pre-show special session to share their interesting stories about performing in the drama "Our Town" directed by King Sir in previous years. As a token of appreciation, they also presented a bouquet to King Sir and invited full house audience to take a group photo together.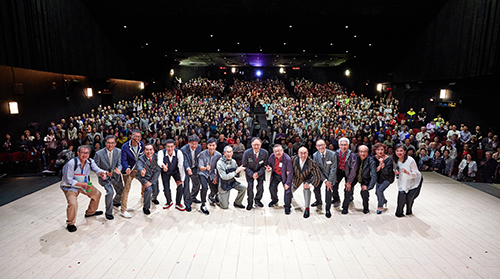 The Fundraising Screening is a big success, drawing a full house of audience.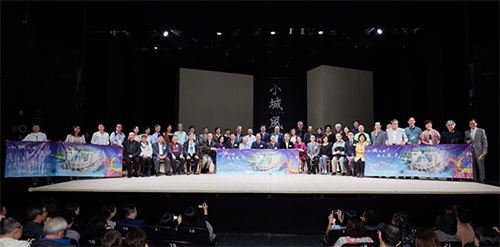 The Organising Committee Fundraising Screening and honorable guests pose for a group photo.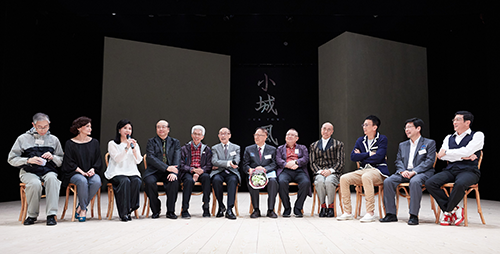 A special sharing session is hosted by alumni Katie Chan (third from left) and Lawrence Cheng (third from right) to pay tribute to Dr. Chung King-fai (middle).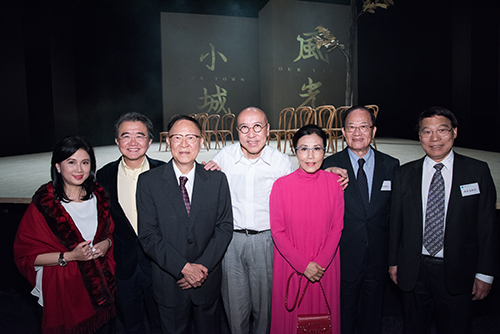 (From left) Alumna Katie Chan, President Roland Chin, Dr. Chung King-fai, alumnus Cheung Che-kwok, Director of "Our Town", Dr. Elizabeth Wang, Dr. Daniel Tse and Prof. Albert Chan