The inauguration ceremony and the first annual dinner of the HKBU Alumni Association of Shanghai (HKBUSHAA) was staged successfully at Swissotel Grand Shanghai on 9 December. The event was graced by the presence of Deputy Chairman of HKBU Council and Court Mr. Andrew Yao, President Prof. Roland Chin, Associate Vice-President (Mainland) Prof. Huang Yu, Director of Alumni Affairs Dr. Melanie Lee and the guests from Hong Kong.

During this trip, President Chin had a fruitful sharing with alumni in the "Happy Hour" session. President Chin also had an interview with a few local media, giving them updates of the recent development of HKBU and introducing the Strategic Plan of the University for the next 10 years (2018-2028).

At the dinner, President Chin also shared with the alumni the Strategic Plan of HKBU to keep them abreast of their alma mater's development.

HKBUSHAA aims to connect the alumni residing and working in Mainland China and currently has over 600 members engaged in different fields such as the Internet, big data, eCommerce and FinTech, etc.

HKBUSHAA is comprised of the following members:


Honorary Sponsor:
Andrew Yao
Barry Leung
Cartier Lam
Senior Honorary Adviser:
Tyrone Siu
Honorary Adviser:
Alex Leung
Founding President:
Yee Lam
Executive Vice-President:
Gilman Too
Vice-President:
Li Zhi
Committee Members:
Lin Lin
Ellen Le
Christina Lin
Jessie Lyu
Jay Zhang
Elise Chen
Iris Shen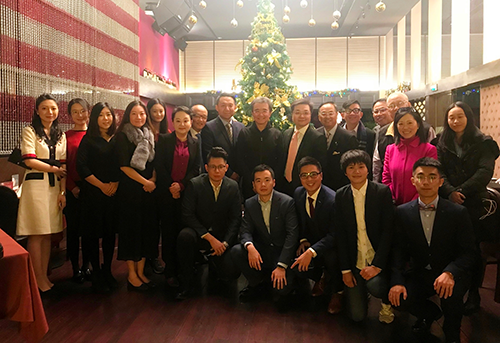 President Prof. Roland Chin (second row, eighth from right), core team members of HKBUSHAA including Founding President alumnus Yee Lam (back row, eighth from left), Executive Vice-President alumnus Gilman Too (back row, seventh from right), Honorary Adviser alumnus Alex Leung, also President of HKBUAA (back row, sixth from right), Senior Honorary Adviser alumnus Tyrone Siu (back row, seventh from left), and Director of Alumni Affairs Dr. Melanie Lee (back row, second from right) have an enjoyable time with the alumni in Shanghai at the Happy Hour Session.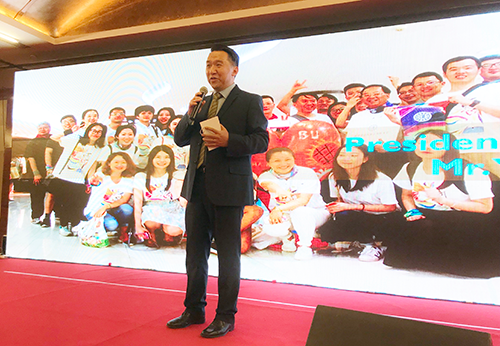 Founding President of HKBUSHAA alumnus Yee Lam welcomes all the guests for attending the dinner.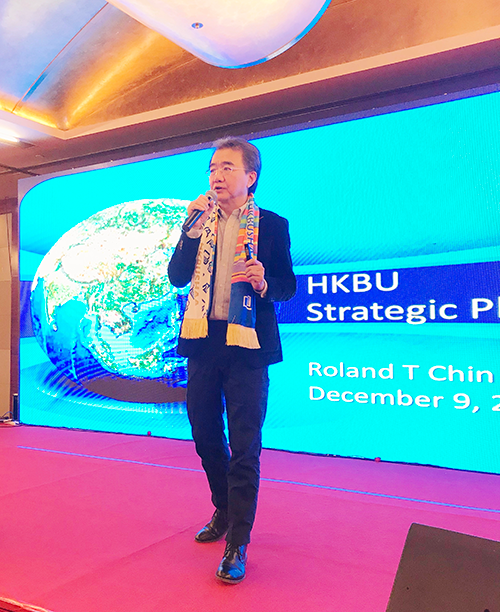 President Chin introduces the Strategic Plan of HKBU (2018-2028) at the dinner.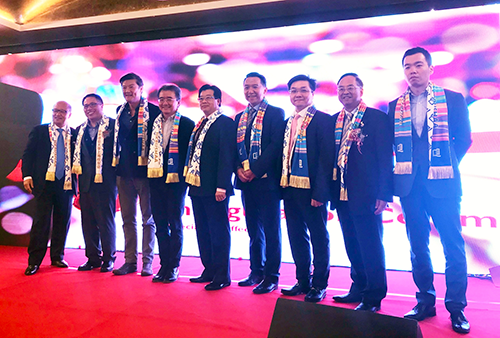 Honorable guests officiate at the inauguration ceremony of HKBUSHAA.
(From left) Alumni Tyrone Siu and Cartier Lam, Mr. Andrew Yao, President Chin, alumni Barry Leung, Yee Lam, Gilman Too, Alex Leung and Li Zhi


Members of HKBUSHAA and all the guests have a wonderful time at the dinner.