A Composer from the School of Communication





An Interview with Alumnus Dr. Mui Kwong-chiu



Alumnus Dr. Mui Kwong-chiu was awarded in May this year by the Hong Kong Arts Development Council the "Artist of the Year (Music) Award" in recognition of his excellent achievements in music. In a cordial and unassuming way, alumnus Mui said, "I will not be satisfied with the work I am doing now just because of the award. Instead, it gives me the impetus to do even more and to scale new heights." A renowned composer and Chairman of the Hong Kong Composers' Guild, alumnus Mui graduated from the School of Communication, majoring in Cinema and Television. While his undergraduate training may sound a bit out of tune with his career in music, pursuing mass communication has actually proved to be the propelling force of alumnus Mui's career as a composer.

The Pursuit of Knowledge is a Never-ending Process

When asked why didn't he choose to major in music in his undergraduate years, alumnus Mui replied with a smile, "at that time, I wholeheartedly wanted to major in music, but the Department of Music would only accept students who had received formal musical training, whereas my knowledge and technique in music was gained through self-study, such as participating in singing contests and organising bands with friends. I did not have any sort of diplomas in music." Though communication studies was not Mui's first choice, he ended up having his scope of knowledge much broadened when he graduated, thus giving him a strong foundation for his music career in the future. "HKBU puts great emphasis on Whole Person Education. During my undergraduate years, I came across a diversity of knowledge, including religion, philosophy, humanities, etc. In my view, literature, art, music and history are all inter-related, and very closely-knitted together," he added. Alumnus Mui excels at cross-media performance. He quoted as an example that his cross-media work Thousands of Sails Hoisted in Celebration of Hong Kong was a cross-disciplinary show featuring original music as the dominant element, complemented by a combination of stage arts and live-action performance. He further cited the traditional art of lion dance as another example, "The Wake-up Lion Dance is only one amongst the various types of lion dances. There are many others like the Drunk Lion Dance and the Sleepy Lion Dance. The rhythmic drum beats of these dances also vary. Only upon a thorough understanding of the relevant cultural backgrounds of these lion dances could one compose the music scores to back up the performance."

Build a Solid Foundation and Pursue Your Goal Step by Step

In the interview, alumnus Mui cited his own experiences, hoping that they would give young alumni some insight to ponder. He regards setting a clear goal for oneself is of the utmost importance. When a goal is set, one will surmount all difficulties and inevitably throw one's heart and soul into pursuing the dream. Alumnus Mui's father worked in the sphere of performing arts, which has influenced him since childhood, and has helped set his mind on pursuing a career in music. He said, "When I graduated from HKBU, a film production team approached me but I did not accept the offer. Instead I chose to work as a boom-operator for several years as the job is at least related to music. I could then learn to record sound at a film shooting location and find out which spots could get the better sound effect." Alumnus Mui has always been true to himself. Whatever he does he will never deviate from the path of music. His perseverance in realising his dream has never wavered.

In alumnus Mui's mind, one needs to start honing one's basic skills after having set a clear goal. He said, "many people attempt to reach the sky in a single bound. However it doesn't work in real life. It is just like learning to be a chef. You have to start from dish-washing, and then come slicing and chopping, etc. You may possess tons of creative ideas but if your basic skills are not solid, you could hardly succeed. Only when you have built a solid foundation could you talk about innovation. It is because all innovations come through a gradual process of metamorphosis."

Keeping in Step with the Progress of the Time

Alumnus Mui emphasised that music, be it classical or pop, is not just an art form placed high on a pedestal. In his view, all types of music have to go through the grinder of reality. In fact, this is not only applicable to music, all other professions like architectural design, public relations and advertising, etc, should not just follow the usual practices but have to change with times to accommodate the vicissitudes of the market demand.

Regarding alumnus Mui's career development in music, his father's encouragement has exerted much impact on him. He shared that his father has never prevented him from pursuing his dream career. In most people's mind, a career in music can barely feed one's mouth, especially for composers. Dr. Mui said in reality, it is not true. One may have already listened to a lot of music but ends up never knowing where it comes from. These include preludes to news reporting, postludes of a programme and the soundtrack in a movie. All these types of music have demands in society.

Cultivating Talents in Music

Alumnus Mui indicated that he is leading quite a busy life. Even when lying in bed for a rest, his mind is incessantly pondering the task in hand. He jokingly said that he could never truly rest until he has figured out a solution to the task. His desire to produce more outstanding works never ends. Regarding his next goal, he said that it would be the production of a multi-media performance. At the same time, he is also enthusiastic in taking the younger generation under his wing. In the sphere of music, he especially hopes to be benefited from more international exchanges so as to engage the cultures and best music elements of various countries in his creative works. As for the future development of music in Hong Kong, he hopes that the Government could attach greater importance to the nurturing of talents in music, thus providing more support for a multi-faceted approach in performing arts.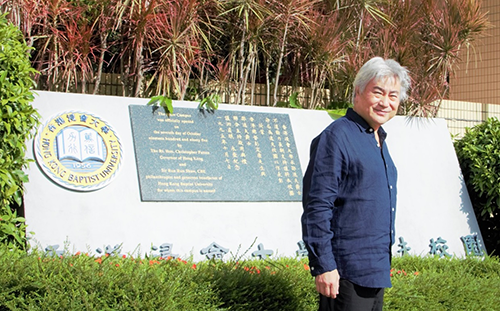 Alumnus Dr. Mui Kwong-chiu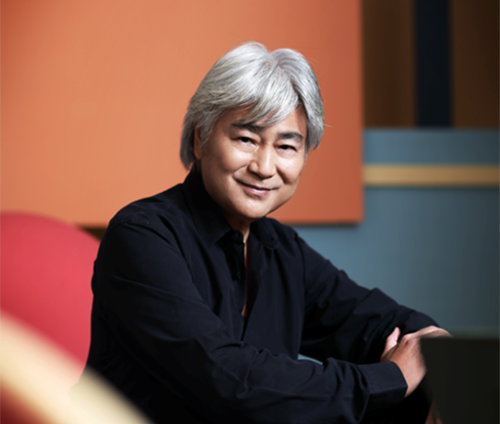 Alumnus Dr. Mui is awarded as the Artist of the year. (Credit: Jefu Ha Studio)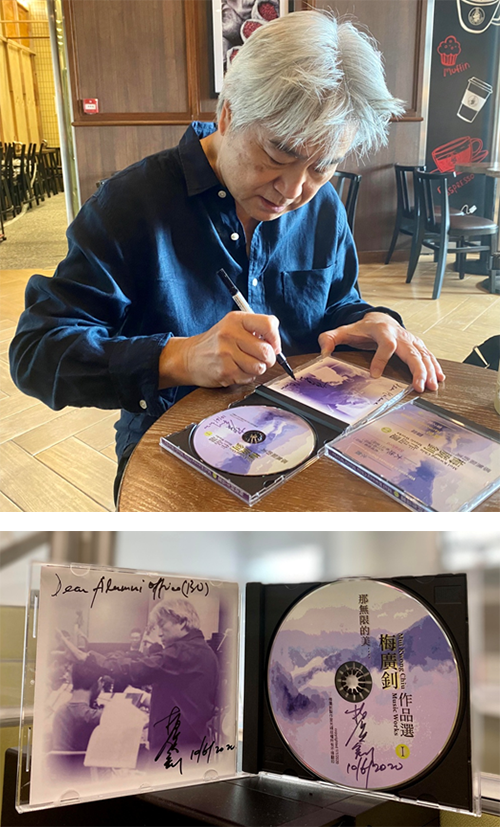 Alumnus Dr. Mui presents his latest CD to the Alumni Affairs Office.