On 13 July, HKBU Alumni Association (HKBUAA) organised a workshop entitled "The Left and Right Bank of Tea and Wine". It was well attended by a group of tea and wine enthusiast. Participants had the opportunity to taste and appreciate the tea and wine from the left and right bank of Bordeaux France and Yunnan Province of China. The guest speaker, alumna Leaf Wang (Communication), also shared her knowledge on tea and wine with participants.

Please click here if you want to join HKBUAA as a member.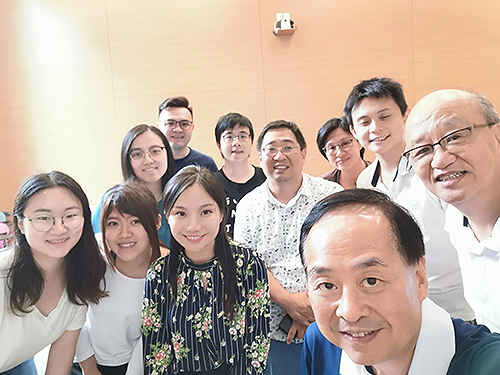 Guest speaker alumna Leaf Wang (front row, third from left) and participants pose for a group photo.