The Association arranged a series of activities for alumni and the public on Kai Tak campus on 16 and 17 June, alongside the exhibition showcasing the artworks of 100 graduates of the Academy of Visual Arts. This year, the activities included campus tours, workshops on printmaking and DIY incense and cyanotype, as well as alumni sharing session.

One of the highlights of the activities was the Kai Tak campus "outdated" tours. Named "outdated", the tour brought participants around Kai Tak campus, shared anecdotes and many untold interesting stories about some alumni and staff.

In addition, the alumni sharing session drew much attention, with Visual Arts alumni Tom Chung Man, Fion Hung, Tsim Hui Lam and Lam Siu Ying sharing how they strived for a balance between pursuing their art work and earning a living.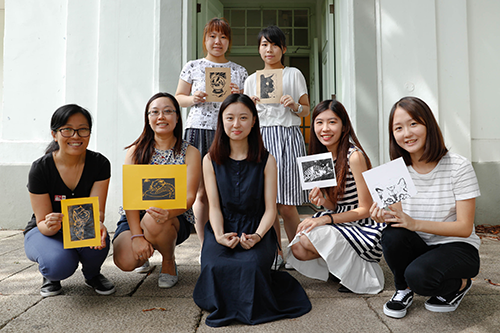 Participants have an enjoyable time in printmaking.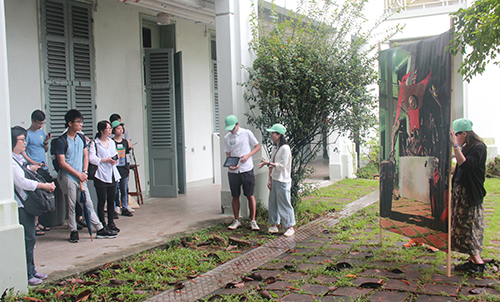 Campus tour-guide alumni explain to visitors the thinking process of a graduate when producing his graduation exhibit.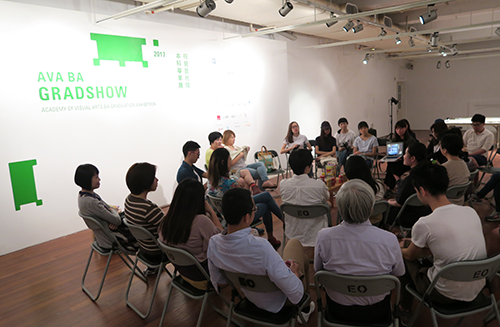 The alumni sharing session creates much discussion among the participants.