As the proverb says, "A friend at court is better than a penny in purse." This is what alumnus Alex Leung (Business Management) strongly believes as he has received much support from different people at HKBU and in his career life. Recognising the importance of having a good network, as the new President of HKBU Alumni Association (HKBUAA), Alex is determined to help young alumni build their social network and assist them to develop their career through the Association.

Experience Gained in HKBU Shapes His Future

Looking back the days at HKBU, Alex felt very thankful for his lecturers at HKBU as they have given him much inspirations and encouragement. He recalled that in the first lesson of Marketing, Dr. Chan, Head of Department of Business Management (BM) at that time, drew a big water melon on the blackboard and cut it into two uneven halves. He then asked the students which part they would choose. "We, of course, pointed our fingers to the bigger part," said Alex. Dr. Chan said it was natural to choose the larger portion, still the smaller part had its own value too. Alex continued, "I was deeply impressed by his way of thinking and teaching, which aroused my interest in marketing."

Other than studying, joining student associations has imposed much influence on him too. The experience gained from organising activities for these associations has broadened his horizons, and even changed his character. He quoted an example: "At that time we found that some of our schoolmates wanted to continue their studies overseas, yet they did not have any idea on what and how to do; and hence we decided to organise an overseas education exhibition. I was also one of the eight BM graduates going to the U.S. to further our studies that year." Alex supplemented, "I was once an introvert, the experience in event management has enhanced my communication skill which reinforced my determination to develop my career in the marketing field."

Networking is Key

Finding a job is not always easy, not to mention getting a right one. Alex was grateful for the support and advice that his friends have rendered to him in the past. He believed that it was important to maintain good relationship with others, especially with our fellow alumni, as we shared the same bonding with our alma mater.

This was also the reason for Alex to join HKBUAA. On one occasion, he attended the Annual General Meeting of the Association and found that the work done by HKBUAA was meaningful and interesting. He then came to know alumnus Stephen Tang (Business Management), President of HKBUAA at that time, who invited Alex to join his committee and this was how he started his work at HKBUAA.

Building HKBUAA Brand

Alex was responsible for membership recruitment when he was Vice-President of HKBUAA in 2012. It was a challenging task for him as he found that many alumni had no idea about HKBUAA, and hence he determined to make HKBUAA more visible. "We set up a promotional booth during Commencement every year; give away promotional leaflets; invite alumni from different industries to co-organise events, such as wine tasting and sports activities." Among all these activities, mentoring programme is the focus, in which senior alumni are invited to be mentors, giving advice and mentoring to young alumni.

Strong Network is Well Underway

Alex was grateful for what the past Presidents have contributed to the sound development of HKBUAA. He has shown great commitment to strengthen the presence of HKBUAA by enhancing the current programmes and organising more events. On the other hand, Alex would also identify a group of enthusiastic and talented young alumni to be the mainstay of the Association, passing on the torch of HKBUAA to the next generation.

Last but not the least, Alex encouraged young alumni of HKBU to be courageous to cope with difficulties and be proactive in enhancing their qualifications, especially for those working in professional fields. He also invited alumni to join HKBUAA as members and participate in its events, which will facilitate them to develop their own social network, and in return, sustaining the value of HKBUAA.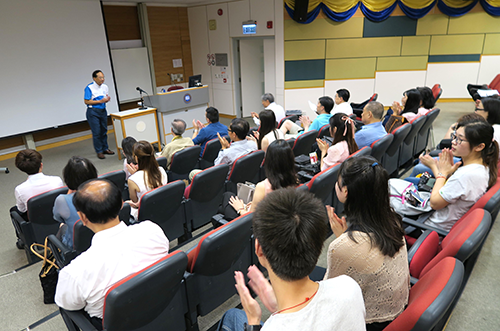 HKBUAA President alumnus Leung kicks off the mentoring programme in June.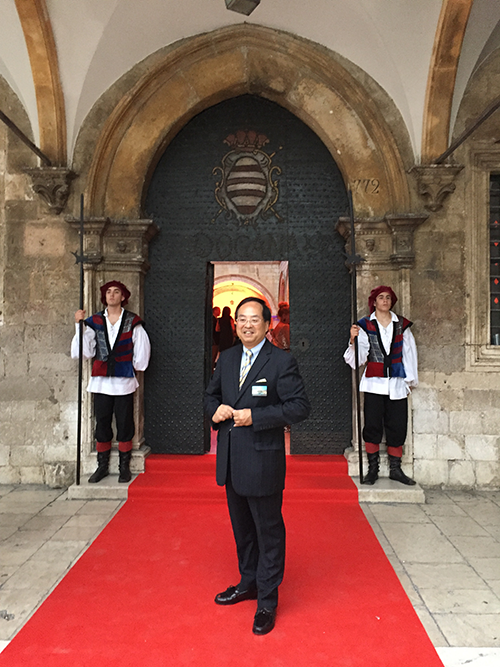 Photo taken when attending a conference in Croatia.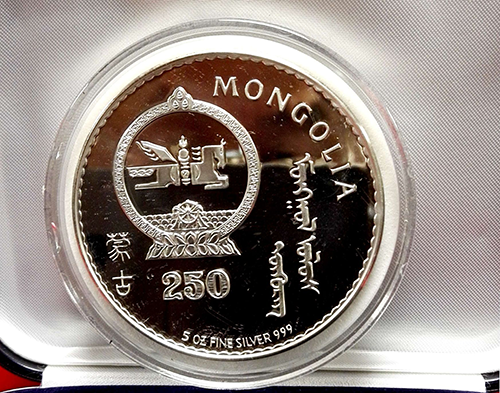 Alex is a big fan of coins collection.