School of Business Alumni Association (SBAA) invited The 3rd Distinguished Alumni Award recipient alumnus Dr. Dennis Au Cheuk-wing to share at a lunch seminar on 25 July in Central. On top of sharing his successful story of establishing his own Chinese Medicine (CM) clinic chain, alumnus Au also updated participants on the three areas he is working on, namely improving the image of young CM practitioners; contributing to society by assisting drug-addicts through the use of CM; and redefining the traditional image of CM clinics. After the sharing, participants were keen to ask Dr. Au questions regarding tips on Chinese herbal medicine and recipies.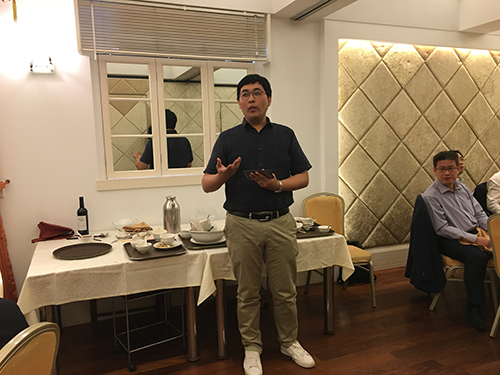 Alumnus Dr. Dennis Au shares his success stories.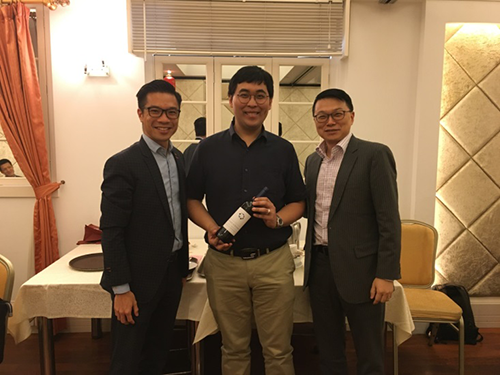 SBAA President alumnus Franklin Fong (left) and Chairman alumnus Bernard Wu (right) present a bottle of SBAA-labeled wine to alumnus Au (centre).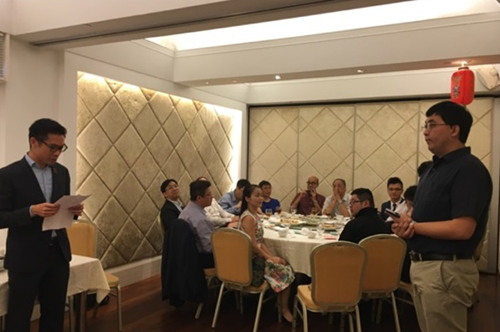 Over 30 alumni take part in the lunch seminar.