Alumnus Cheng (Communication) is more than just a famous lyrics writer. He is involved in the creation of many other fields as well. Alumnus Cheng confessed that he was not intentional in the course of shifting from a lyrics-writer to script writer for Cantonese Opera, to Producer of the Cantonese Opera Training School, nor in his artistic pursue for Chinese Painting, Chinese Calligraphy and ceramics. He simply follows his interest, sets realistic goals for himself and equips himself well so that he can ride on the opportunities when they knock. He shares with us his "unintentional" pursuit on arts in this Issue.

Q: You have been very devoted in the promotion of Cantonese Opera among youngster in recent years. Does this have anything to do with the fact that you have been a lyrics writer for children's songs and were a teacher in the past? Do you feel that you have a mission in the education of children?

A: Many things in life are half destined and I only started them when opportunities arise. There is a saying that goes, 'Half self-determined, half destiny". First of all, we need to be well-equipped and then when the timing is suitable, we will be able to start a career which we are interested in.

When I was a kid, there were not that many types of entertainment. We only got to listen to Cantonese Opera and watch Cantonese musical drama movies, which were strongly instilled into my mind. The real opportunity came in 2008 when I was invited to be the consultant for a set of teaching materials for Music. It was until then that I realized that Cantonese Opera has been included in the formal school curriculum. Back then, the publisher had chosen the scene "The Fragrant Double Death" 《香夭》from "The Flower Princess, Chang Ping" 《帝女花》. But I thought it could be a bit too solemn as teaching material for topics such as martyrdom, dying for romantic love and restoration of a dynasty are involved. Another publisher selected the piece "The Flirting Scholar" 《唐百虎點秋香》, which is a piece on courtship. Not too suitable either. It was at this point of time when I felt there were no suitable Cantonese Opera choices for secondary or primary school curriculum. As I have been a lyrics writer for a long time, I thought I might be able to come up with new ones which would fit in. This was on my mind and I often brought this up when I had gatherings with friends. One of my former students was very enthusiastic and registered a children's Cantonese Opera repertoire under my name before informing me. While this was rather unexpected, I decided to give it a shot. I managed to solicit the assistance of a female "scholar cum warrior" (文武生)for two hours a week through "The Chinese Artists Association of Hong Kong" (香港八和會館). And that was how I started running my Cantonese Opera Repertoire.

Cantonese Opera is after all quite different from everyday children's songs or pop music. There are many 'formula' and specific tones and tunes to follow in the genre. I am only a beginner and was to join the first ever Cantonese Opera Script Writing Class organized by The Chinese Artists Association. But the class was full and all I could do was to audit for one year. After completing the course in the second year and devoting much effort in the subject, I started script writing for Cantonese Opera.

Q: Where do you look for inspiration for your creation? Did you put in educational messages in the scripts you wrote?

A: The first script I wrote was "Si Maguan˙Broke the Ceramic Vat" 《司馬光•撞爆缸》, which had its root in Chinese folklore. The main theme is to teach kids to stay calm when in danger and to solve problems wisely. Then, I "borrowed" the two protagonists, the Princess and the General, from "The Princess from Depress" 《鳳閣恩仇未了情》and supplemented details of their story in the Country of Jin when they were younger. The motif is on friendship and altruism. The next one is "Mulan Flower Fragrance" 《木蘭花香》, elaborating on the story of Mulan, a young lady who served in the army in the place of his aged father. I gave her an impartial character with strong leadership, both exemplified by anecdotes when she was young. The most recent one was inspired by two parables from the Bible. The young protagonist was acquainted with unruly friends and gone astray but managed to turn over a new leaf at last. I have been infiltrating positive messages in all art forms both inside and outside the formal school curriculum. I really want to encourage teenagers and stay positive and not to give up when faced with challenges.

Q: Which is the most challenging part in the training of the teenagers and which part is the most rewarding?

A: The tone, gesture and the way one sways the sword are all very specific in Cantonese Opera and are taken care of by professional trainers. As for the historic and story background, the children can pretty much understand from the script. Rather, I found the esprit de corps cultivated among team members very touching. Moreover, they have also learned to discipline themselves and look out for one another. This is a precious experience for them, especially for children nowadays who usually have few siblings in the family. For the skill set part, my hope is for them to learn as much as possible in order to pass on this art form. That said, I am fully aware that eventually, only very few of them will pursue Cantonese Opera as their full-time career. But I am sure they will find the moral training they receive in the repertoire invaluable. On the other hand, they are very likely to bring their family and friends to performances as long as they keep their interest in Cantonese Opera and this is an effective way of promoting it.

Q : When did you start to develop your interest in other art forms?

A : I had been teaching in the same school and following the same class timetable for 30 years. Until 1995, I felt that I should plan a separate timetable for myself. So, I started learning different genres of art which I am interested in, e.g. ceramics, Chinese painting and Chinese calligraphy.



Alumnus Cheng is a man who follows his heart and pursues his dreams. There are many big plans ahead for him. A large scale outdoor Chinese painting exhibition will be held at Time Square, Central from 1 to 30 October while a concert showcasing the most popular song lyrics he wrote will be held from 28 to 30 October.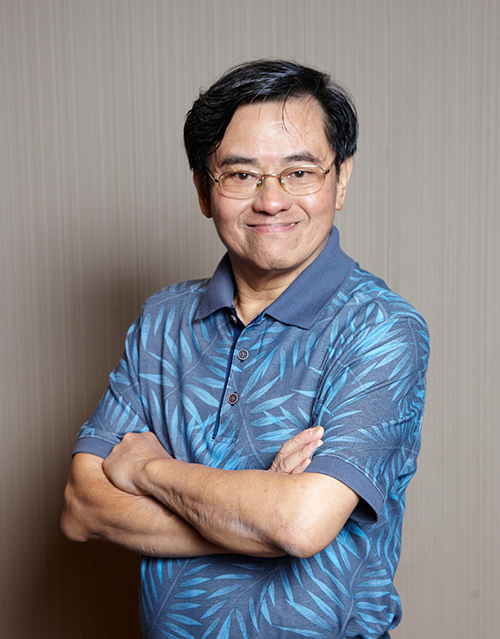 Alumnus Cheng Kok Kong is multi-talented.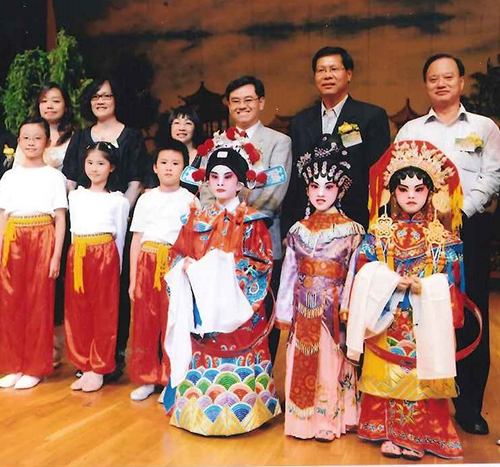 Training of young Cantonese Opera and promoting the cultural art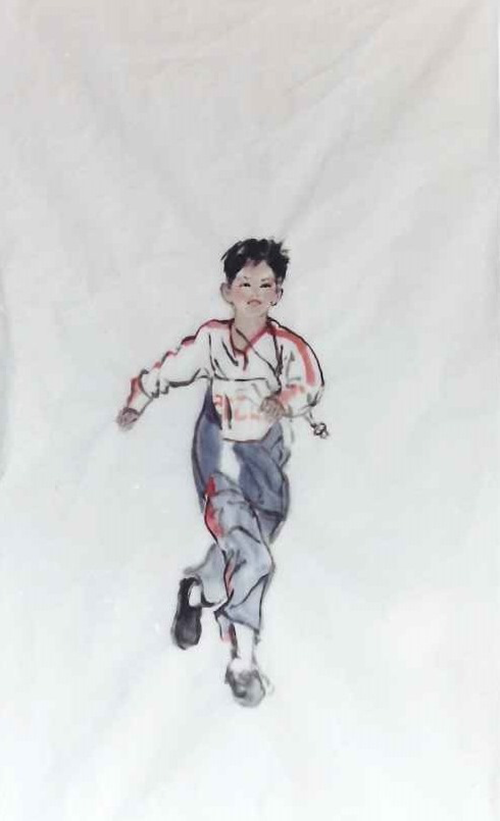 Mr Cheng is talented at Chinese Painting.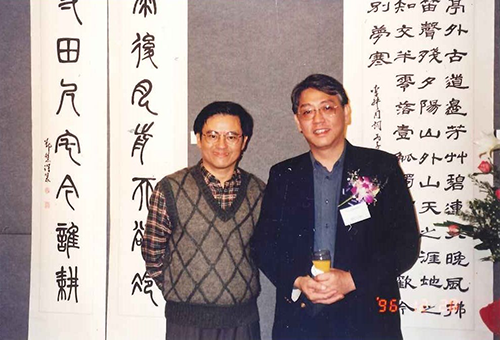 Manifestation of lyrics in Chinese Calligraphy by Mr. Cheng