The 2nd Executive Committee of the HKBU Master of Public Administration Alumni Association (MPAAA) for the Year 2014-2017 was elected in April 2014 with the following list of members:


Chairman:
Mr. Cheung Wai-shing
Vice-Chairman:
Mr. Yu Hon-lun, Alex
Treasurer:
Mr. Chan Wai-hong
Secretary:
Ms. Bonnie Tsang
Executive Committee Members:
Mr. Ma Tse-fung, Lawrence
Mr. Choi Hong-sing, Thomas
Ms. Ng Wai-man, Wyman
Mr. Lau Ka-sing, Lukas

On 12 July 2014, the newly elected Committee Members successfully organised its first event - a visit to the Legislative Council. During the visit, members met with the President of the Legislative Council Hon Tsang Yok-sing GBS, JP who introduced the function and role of Legislative Council in Hong Kong public administration field and shared his views on Hong Kong's political reform. In addition, a guided tour to the new building of Legislative Council was arranged.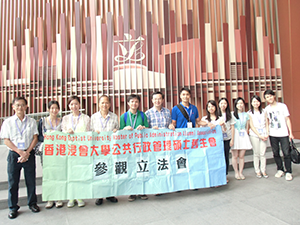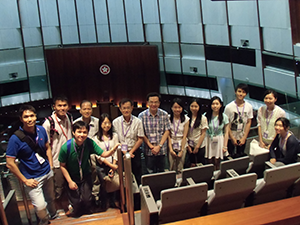 Participants pose for a group photo in front of the Conference Hall (Pictured 1) and in the Legislative Council building (Pictured 2)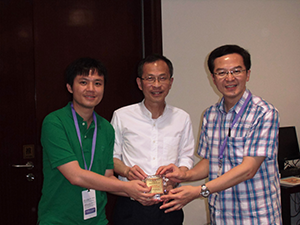 MPAAA Chairman Cheung Wai-shing (left) and former Chairman Lee Chi-wing (right) present a souvenir to the Hon Tsang Yok-sing GBS, JP