June 1989 was an unforgettable time for the History alumni as it marked the end of their studies at Hong Kong Baptist College.

To celebrate the 25th anniversary of their graduation, some History alumni organised a reunion gathering with the assistance of the Alumni Affairs Office on 30 June 2014 at Tao Heung Restaurant in Mong Kok. The party was well-received by over 40 alumni and their family members. Lucky draw was held and participants were excited and happy to reunite with old buddies and their younger generation.

As a token of appreciation towards the alma mater, the alumni donated HK$3,000 which was the surplus after dinner to the History Department and History Society.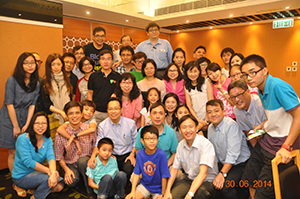 History alumni celebrate their 25th anniversary of graduation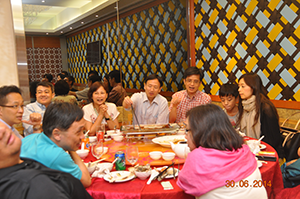 Over 40 history alumni and their families attend the reunion gathering