Can you imagine how a Chinese teacher in Hong Kong could become an Engineer in the United States? How much effort and commitment were involved during the transition? The story of alumnus Billy Leung (Chinese Language and Literature), Lab Manager of Wireless Design Engineering, Apple Inc., will probably give you some inspiration and enlightenment on career change.

Begins as a Chinese Teacher

When alumnus Leung was young, he aspired to become a Chinese teacher. He has always been fond of Chinese culture and fascinated by its five thousand years of history. Studied at a Christian college also aligned with his personal faith in God, therefore it was an obvious choice for him to pursue his study in Chinese Language and Literature at the then Hong Kong Baptist College.

During his four years of study at Baptist College, he learnt and understood more about the rich and profound culture of China. Upon graduation in 1972, he became a secondary school teacher at Hong Kong Tang King Po College where he has taught Chinese and Chinese History for five years. When he decided to migrate to California in the summer of 1977, he realised that he had to rethink his career as a school teacher as most of the jobs in Silicon Valley were related to electronics. After careful consideration, he decided to change his career field to become an engineer because of his interest in electronics.

An Engineer in the United States

When alumnus Leung first arrived the U.S., he faced many challenges and uncertainties. "It was hard for me to comprehend the many adversities I had to deal with, including the financial needs. Fortunately, there were plenty of opportunities for engineers in Silicon Valley," alumnus Leung recalled. With some luck, he managed to find a low paying job in San Jose and at the same time, continued his education to equip himself with the essential knowledge for career development. Later on, he obtained the requisite qualification and began his career in the electronics industry in the U.S.

Alumnus Leung has been employed by various companies, such as Narda Microwave Inc., Harris Microwave Semiconductors and Fujitsu America. These work experiences have helped him to gain the necessary technical skills to develop his career in the engineering field. In January 2008, he joined Apple Inc. as a Lab Manager of Wireless Design Engineering. According to alumnus Leung, the minimum requirement for a RF Design Engineer in his cohort was a Bachelor degree in Electrical Engineering with three years of experience, but most of them hold Master or PhD degrees. "We have over 120 engineers who have designed the RF, Blue Tooth and WiFi section of iPhone, iPad, AirPod and MacBook," alumnus Leung explained. "My main focus is procuring and maintaining equipment needs for the lab staff and maximizing product performance alongside my team of engineers and technicians."

Working in one of the most valuable companies in the world, alumnus Leung said there are many factors that contributed to the success of Apple. "Innovation, talent, dedication, creativity and abundant resources are some of the key success factors of Apple. However, the most important factor I think was that Steve Jobs, Chief Executive Officer and co-founder of Apple Inc., was a visionary leader. He treated every Apple product as a piece of artwork and strove to keep it elegant, simple, but extremely user friendly," alumnus Leung shared a little inside story of Apple with us.

Words of Wisdom

Alumnus Leung has recently returned to Hong Kong and HKBU for a visit. He was impressed to see the University has grown so much over the years, with more academic departments established and student body increased exponentially.

Looking back on his challenges in life, alumnus Leung believes the best way to tackle a problem is to recognize it, set a goal, stay focused and deal with it. He got great inspiration from Dr. Sun Yat-sen, "There will always be hurdles and difficulties in life. He ingrained in me the significance of staying focused and pursuing one's goals. I also seek help from the Lord. When I am depressed or having troubles in life, He comforts me, gives me strength and guides me to the right path."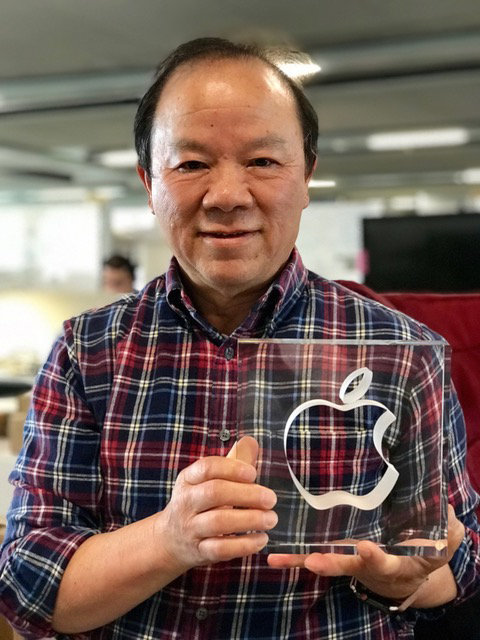 Alumnus Leung receives Ten Year Service Award from Apple Inc.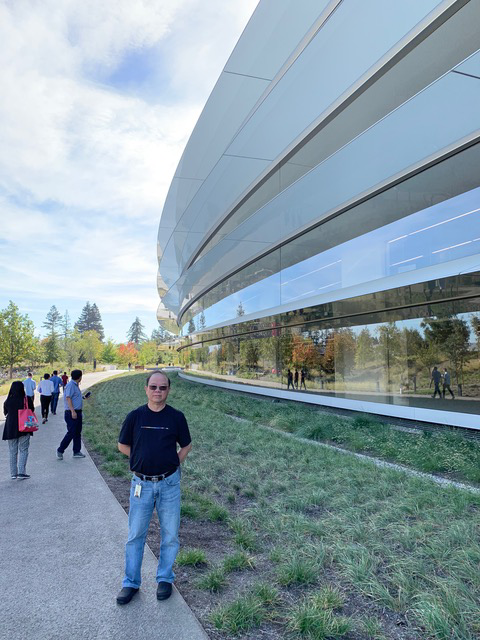 Alumnus Leung at the new Apple Campus in Cupertino.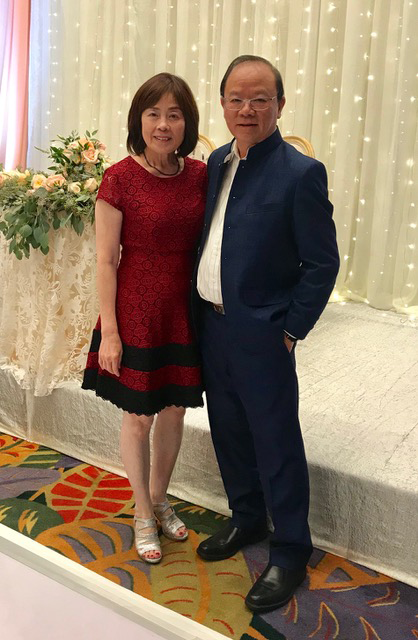 Alumnus Leung and his wife.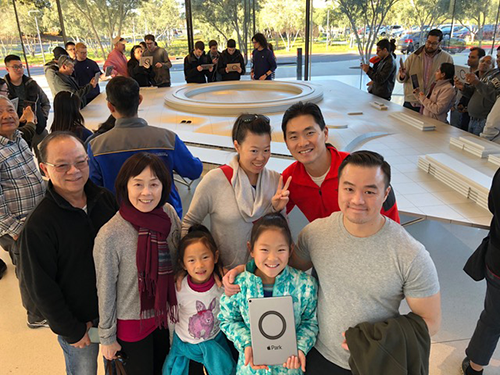 Alumnus Leung with his family at the Apple Park Visitor Centre.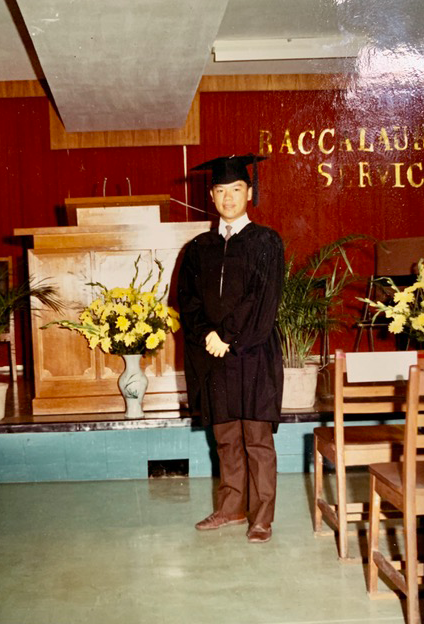 Alumnus Leung on the Graduation Day.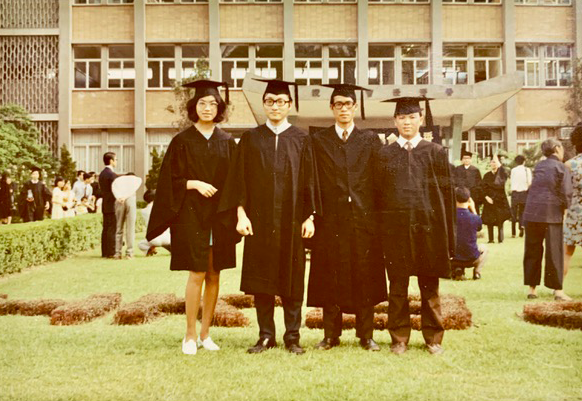 Alumnus Leung with his secondary school classmates in 1972.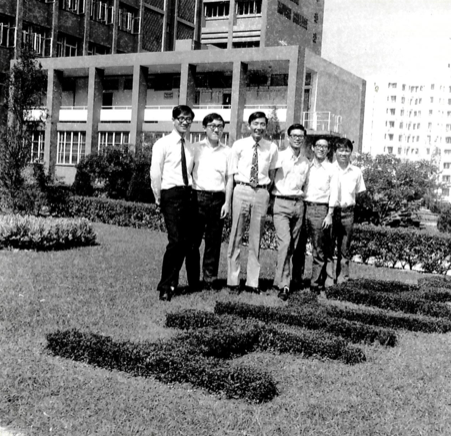 Alumnus Leung and his classmates at the front lawn of HKBU.