Sponsored by HKBU Century Club, the Department of Chemistry developed a real-time detection method for gamma-hydroxybutyric acid drug (GHB), which helps facilitate law enforcement agencies to tackle drug-facilitated sexual assaults.

On 23 March, the Department of Chemistry held a practicum programme to teach students the detection techniques and introduce the latest developments in Chemistry. Vice-President of Century Club alumna Yoki Chan also attended the Programme.

For the betterment and sustainable growth of the University, HKBU Century Club has established the Century Club Sponsorship Scheme to annually provide financial support to academic or student development projects. For more information, please click here.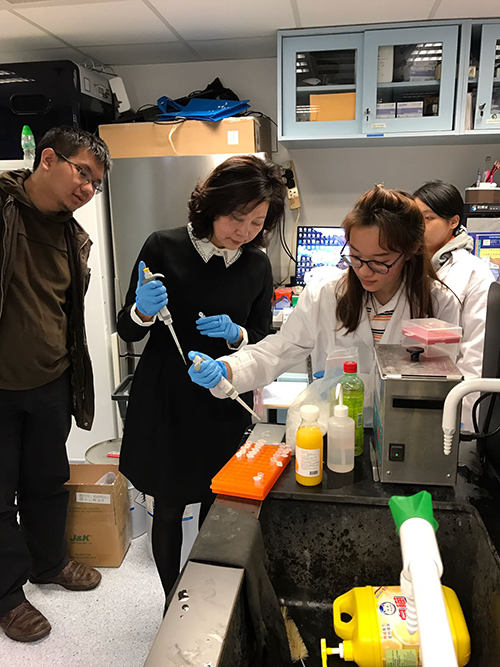 Alumna Yoki Chan (second from left) attends the practicum programme to learn more about the detection of GHB.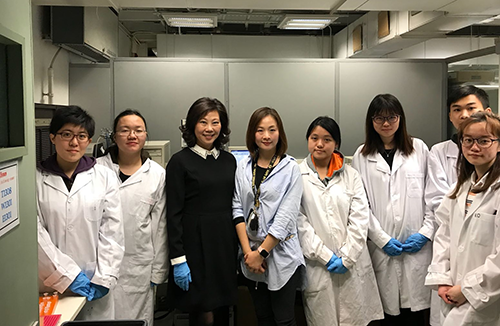 Alumna Yoki Chan (third from left) and Chemistry students pose for a group photo.