HKBU Alumni Association (HKBUAA) held their March Happy Hour event on 29 March 2018 at the Stormies, Central with around 15 alumni attending. Everyone had a good time. The young alumni also seized the opportunity to make friends with each other.

The Happy Hour Gathering is a monthly event and all members of HKBUAA are welcome to join. Please stay tuned for more details. For enquiries, please email to buaa.happyhour@gmail.com.

Please click here if you want to join HKBUAA as a member.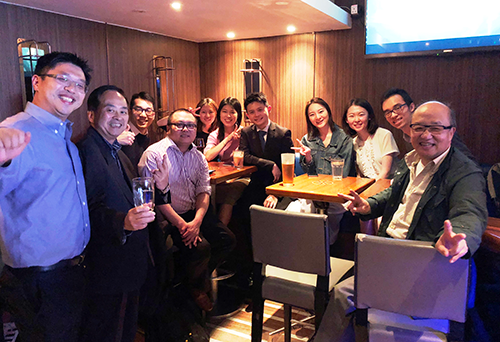 Everyone has a good time at the "Happy Hour" gathering.