Prof. Roland Chin hosted a reunion dinner at his residence, Siu Pong Hall on 9 March for the main cast and crew of "We are BUddies" Alumni Show.

In celebration of HKBU's 60th Anniversary last year, over a hundred talented and renowned alumni and friends pooled their expertise for over a year to present "We are BUddies" Alumni Show as a birthday gift to their alma mater. The performance was not only well received but also built up bonding among the participating alumni.

Everyone at the dinner shared their fond memories of the Alumni Show. They also looked forward to the next collaboration for their alma mater.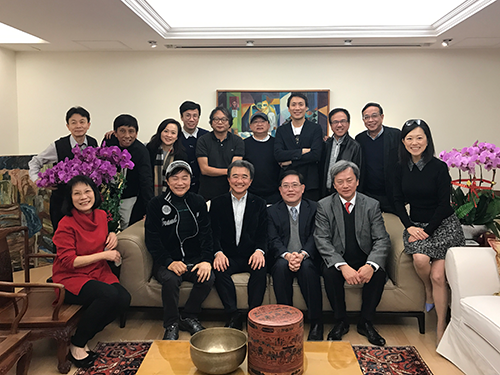 Alumni share their passion for HKBU and have an enjoyable evening with Prof. and Mrs. Chin.