A luncheon to welcome Class Representatives for academic year 2015-16 was held on 16 March. Around 50 new class representatives from 46 different programs attended.

Associate Vice-President Prof. Frank Fu, who initiated the Class Representative Scheme five years ago, delivered a speech and stressed that the important role for Class Representatives is to keep in touch with classmates and mobilize young alumni to support the University after their graduation. Director of Alumni Affairs Dr. Melanie Lee also introduced the roles of Class Representatives so as to let them understand their mission.

In 2011, the Alumni Affairs Office (AAO) introduced the Class Representative Scheme to establish a close relationship with alumni-to-be. Each year, final year undergraduate students will be nominated by their Faculties or Schools as new Class Representatives.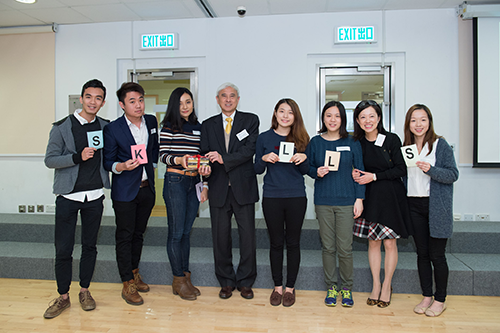 Prof. Frank Fu presents a prize to the winning team of the ice-breaking game.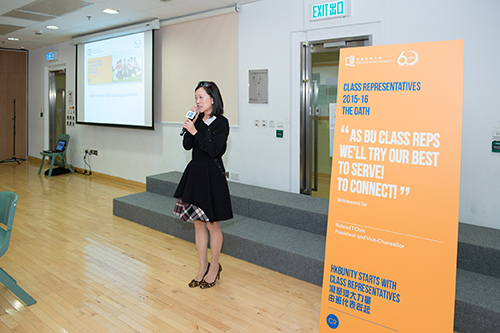 Dr. Melanie Lee introduces the Class Representatives Scheme and upcoming activities of AAO.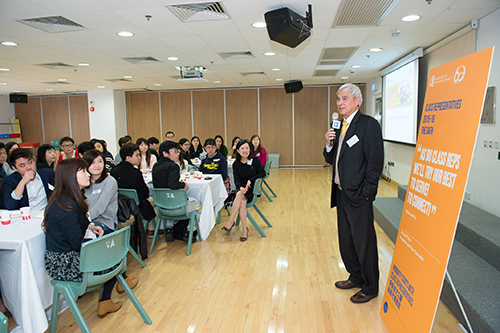 Prof. Frank Fu encourages Class Representatives to stay close with the alma mater and participate in alumni activities after their graduation.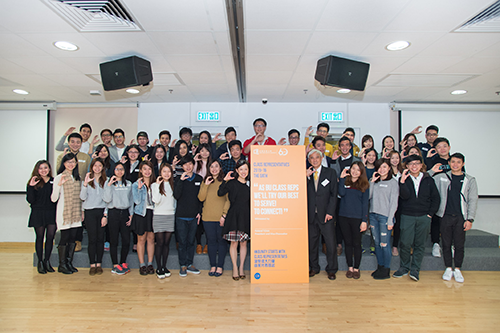 Class Representatives show their pledge of unity and caring by making "C" gesture.