On 21 March, the Department of Marketing announced its partnership with Emperor Entertainment Group (EEG) to launch a pilot internship programme for 13 undergraduate students of the School of Business majoring in marketing concentration. The cooperation of the two parties was facilitated by the Alumni Affairs Office of HKBU. Chief Executive Officer of Emperor Entertainment Group Mr. Ng Yu, Head of the Department of Marketing Dr. Henry Fock and Director of Alumni Affairs Dr. Melanie Lee joined the launch ceremony, which was also graced with the presence of some of the top music industry icons Mr. Eric Kwok, Mr. Poon Yuen Leung, Mr. Harry Ng, Mr. Wilson Chi, Angela Hui and Mr. Hins Cheung.

The objective of the programme is to provide participating students with an invaluable opportunity to work with some top players in the music industry in promoting a brand new album for Angela Hui, an artiste of EEG and Year 4 student of the Department of Finance and Decision Sciences at HKBU.

In his opening remarks, Mr. Ng Yu thanked HKBU for the opportunity to embark on such an explorative collaboration. The programme aims to provide students with all-round experience in music production and marketing, and most importantly, to cultivate a respect for intellectual property among the young generation.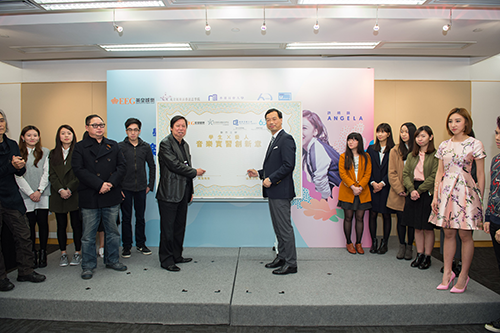 Mr. Ng Yu and Dr. Henry Fock sign the collaboration agreement.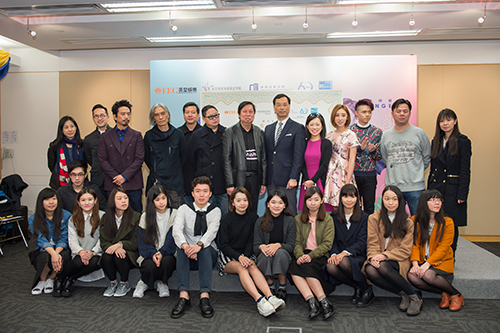 Back row - 3rd from left : Mr. Eric Kwok, Mr. Poon Yuen Leung, Mr. Harry Ng, Mr. Wilson Chi, Mr. Ng Yu, Dr. Henry Fock, Dr. Melanie Lee, Angela Hui and Mr. Hins Cheung