Treasures & Moments
Alumnus Professor Nelson Lam Delivers HKBU Distinguished Lecture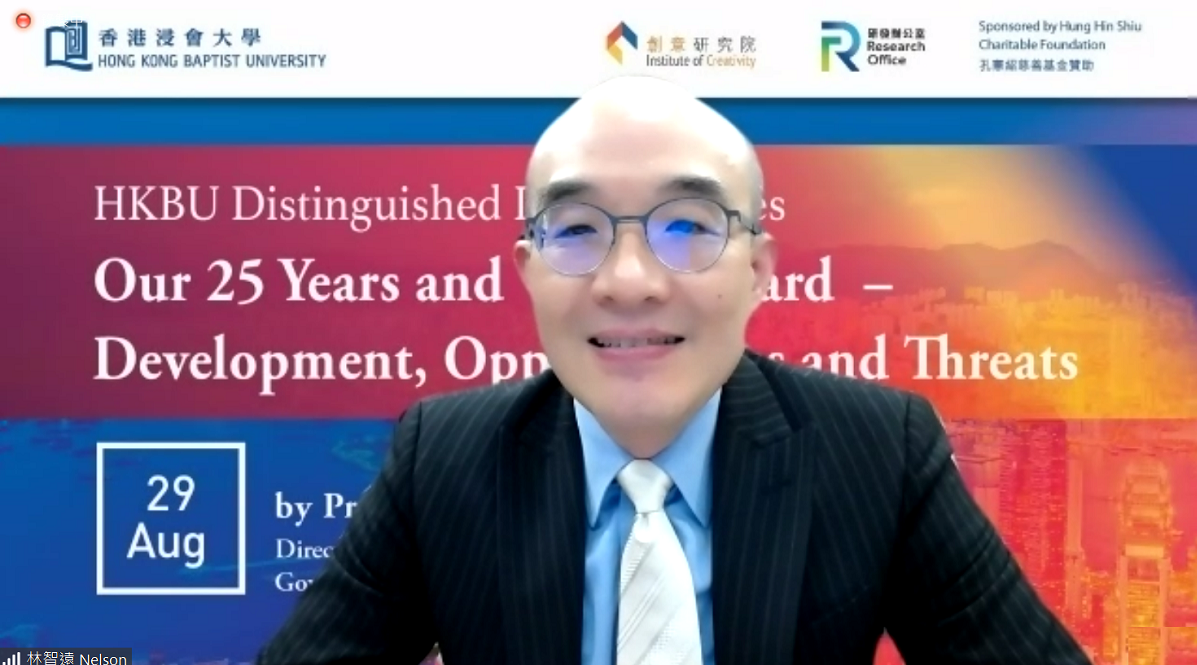 Arranged by the Alumni Affairs Office, alumnus Professor Nelson Lam (Business Administration), currently Director of Audit for the HKSAR Government and Adjunct Professor at HKBU School of Business, delivered a distinguished lecture entitled "Our 25 Years and Way Forward – Development, Opportunities and Threats" on 29 August. The lecture was conducted online.
During the lecture, Prof Lam shared his professional experience and insights on Hong Kong's role in China's development by giving an overview of the financial and business milestones respectively in Hong Kong and China over the past 25 years. He also gave an analysis of the opportunities and threats arisen during the same period. A Q & A session moderated by Ms Christine Chow, Vice-President (Administration) and Secretary, then followed. In response to questions raised, Prof Lam mentioned he is always open to various opportunities during his career journey, and advised the audience to get prepared, and equip themselves well, for the opportunities as well as threats that may come across in the future.
Co-organised by the Institute of Creativity and the Research Office, the lecture is part of the "HKBU Distinguished Lecture Series 2022" that aims to bring leading researchers from the field of interdisciplinary research to talk about current grand challenges.