People・Discovery
HKBU has nurtured over 140,000 graduates since its inception in 1956 and numerous alumni have in the past made notable achievements in diverse areas and professions. In this connection, we are pleased to introduce alumni from different professions and invite them to share their knowledge discovery with us.
Sharing by Alumnus Ray Lam on the Trends in Marketing Communications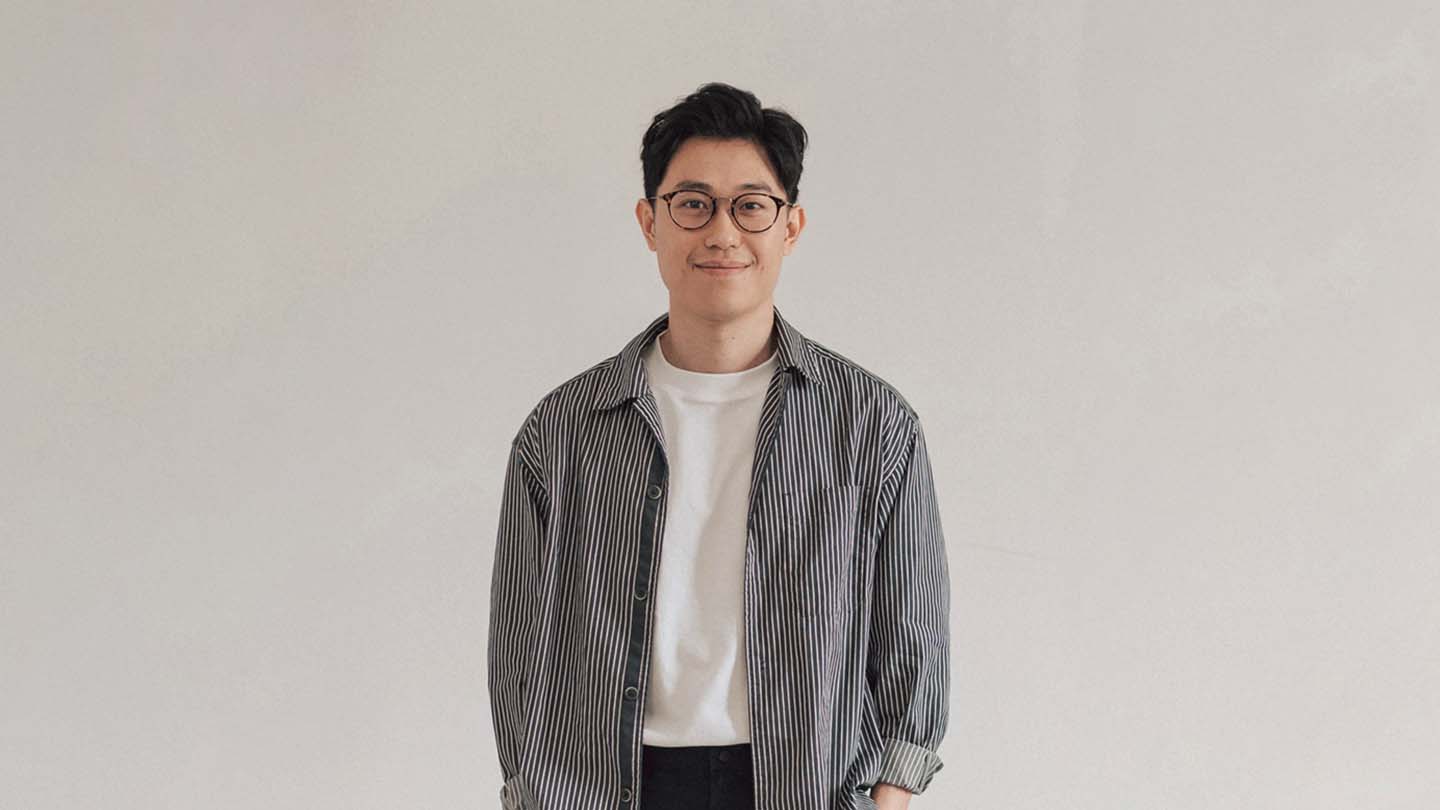 Eleven years ago while attending a career talk at HKBU, alumnus Ray Lam Chun-wai (Business Administration – Marketing) walked down the aisle and took the opportunity to hand over his resume to the speaker. This earned him an internship opportunity at Ogilvy. Ogilvy is an award-winning international Marketing Communications firm which has been producing iconic, culture-changing marketing campaigns since 1948. Several years on, Ray brought his Marketing and Creative skills acquired from HKBU to Ogilvy, and he himself has, throughout the period, grown into a "slasher" in creative, social media strategy & planning, account servicing and PR, supporting multiple services of the company.
In 2014, alumnus Ray Lam's marketing skills earned him the "Young Professional of the Year Award" from Hong Kong Public Relations Professionals' Association. Ray also shared that he ran a campaign that broke HK's Facebook Live viewership record in 2017 and he created a microfilm that became the most shared advertisement in HK in 2021. At Ogilvy, he led his team in winning over 30 industry awards in the past years, including the recent Grand Prix in YouTube Works Awards organised by YouTube Hong Kong in 2021. Ray is currently playing a dual role as the Head of Content and Business Director at Ogilvy PR & Influence and is also a member of Ogilvy's "Asia 100" leadership program.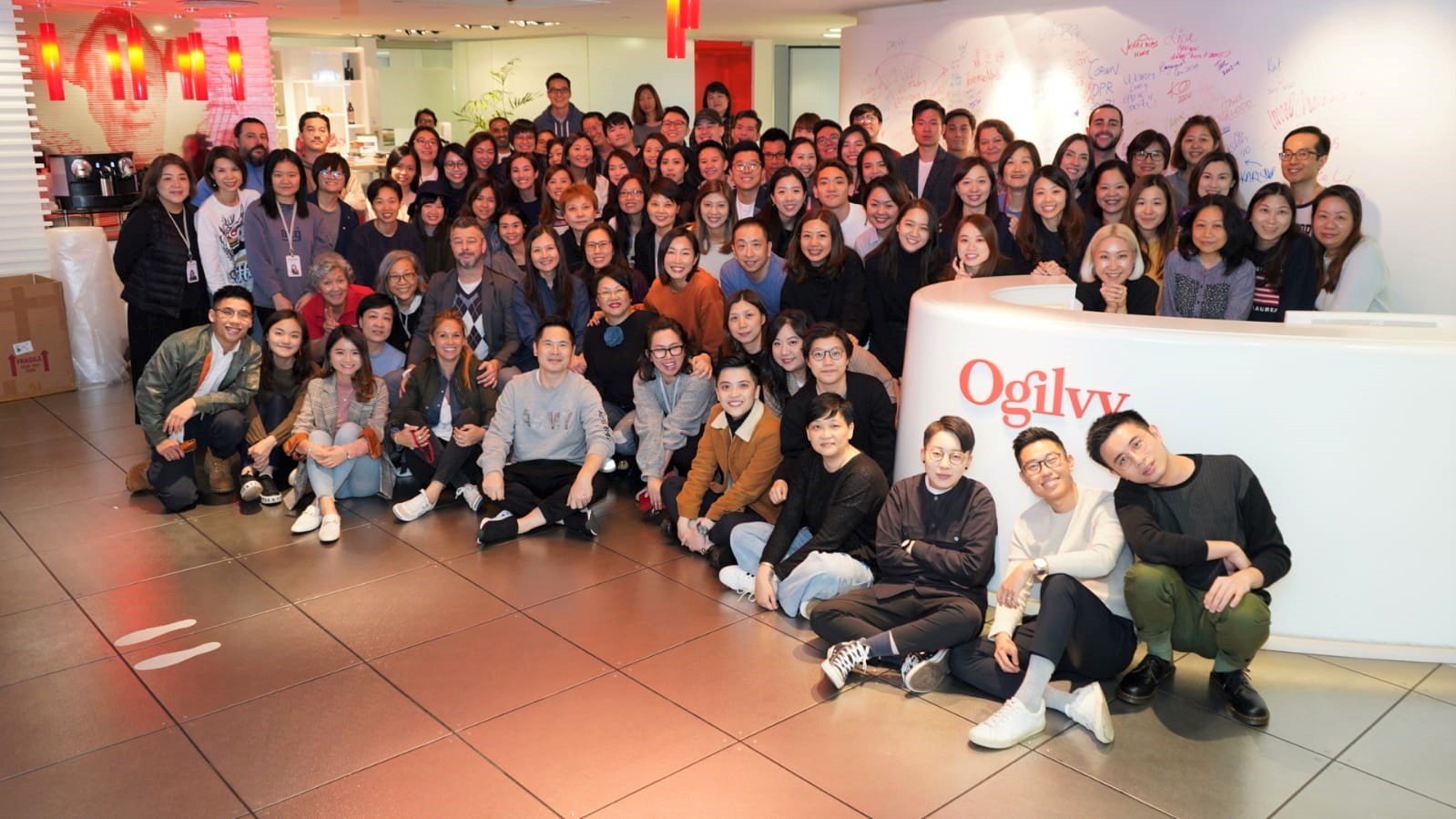 1. What is the major change in the industry landscape in this decade? How do experts in the industry cope with the change?
Suits on my first day, shorts yesterday. This is how much this industry has changed.
Among all, one of the most drastic changes must be our information consumption habit. We went from spoon-fed (TV channels) to on-demand (YouTube, Netflix, scrolling on Instagram, etc). This flipped us, as marketers, upside down and shifted our communication focus from 'paid' to 'earned'. This means that media investment does not necessarily convert to awareness, and the industry has to recalibrate the way brands engage with consumers, to ensure the content produced is attractive enough so that consumers will choose to interact with us.
When information became increasingly cluttered, we must create content that is either entertaining or educational, so as to provide value to consumers; and to ensure that the content will not  just become noise that goes unnoticed. As it is often said in recent years that there is no one 'big channel' anymore, marketers can no longer rely on a single touchpoint for mass communication. Instead, we need to map out every possible touchpoint through consumers' decision-making journey and influence them along the way. That's why the term 'integrated' has become a buzz word, but it is really just what we have to do to innovate and survive.
Furthermore, the dividing lines between different job functions in marketing communications have hence become blurry. I believe that everyone can play a part in the creative process, including the clients and consumers. Thus 'creative' is no longer just a department but more of a mindset. Agencies and industry talents are expected to be more agile, versatile, and hyper local. At the same time, they should be able to adapt to the fast-changing happenings in society. However, the demand for marketers to have good ability in telling stories remains unchanged. We have to stay super sensitive (and sometimes sentimental) to what is happening around us and stay curious, at all times.
2. As you manage both creative/content development and business development, what is the relationship between the two aspects? How did you equip yourself with the essential skills in this dual mode of operation?
The two modes actually go hand in hand. Our main goal is to be a trusted advisor and a solution provider in marketing communications to clients. Nowadays, brands care less about the talk but more about the walk, so the ability to give advice to clients – not only on top-level strategy but also on the idea and execution, becomes very important. At the same time, as a creator, we get the chance to engage our clients first-hand, and have a more thorough understanding of their thinking and needs. This helps weave the trust of, and partnership with, clients.
The dual mode of operation also minimises organisational complexity. In such a way, we can stay agile and act quickly to react to different opportunities in the market in a timely manner.
I have the fortune to have amassed all the essential marketing skills during my college days. As a marketing student, I learnt a lot about marketing strategy and consumer behaviour, etc. But I also followed my passion to sharpen my creative tools by taking electives at HKBU. I studied film and drama script writing, advanced Chinese writing, video editing, graphic and web design etc. from different faculties. Looking back, all these skills come in handy. I know it sounds like an ad endorsement, but I assure you it is not, and they do help.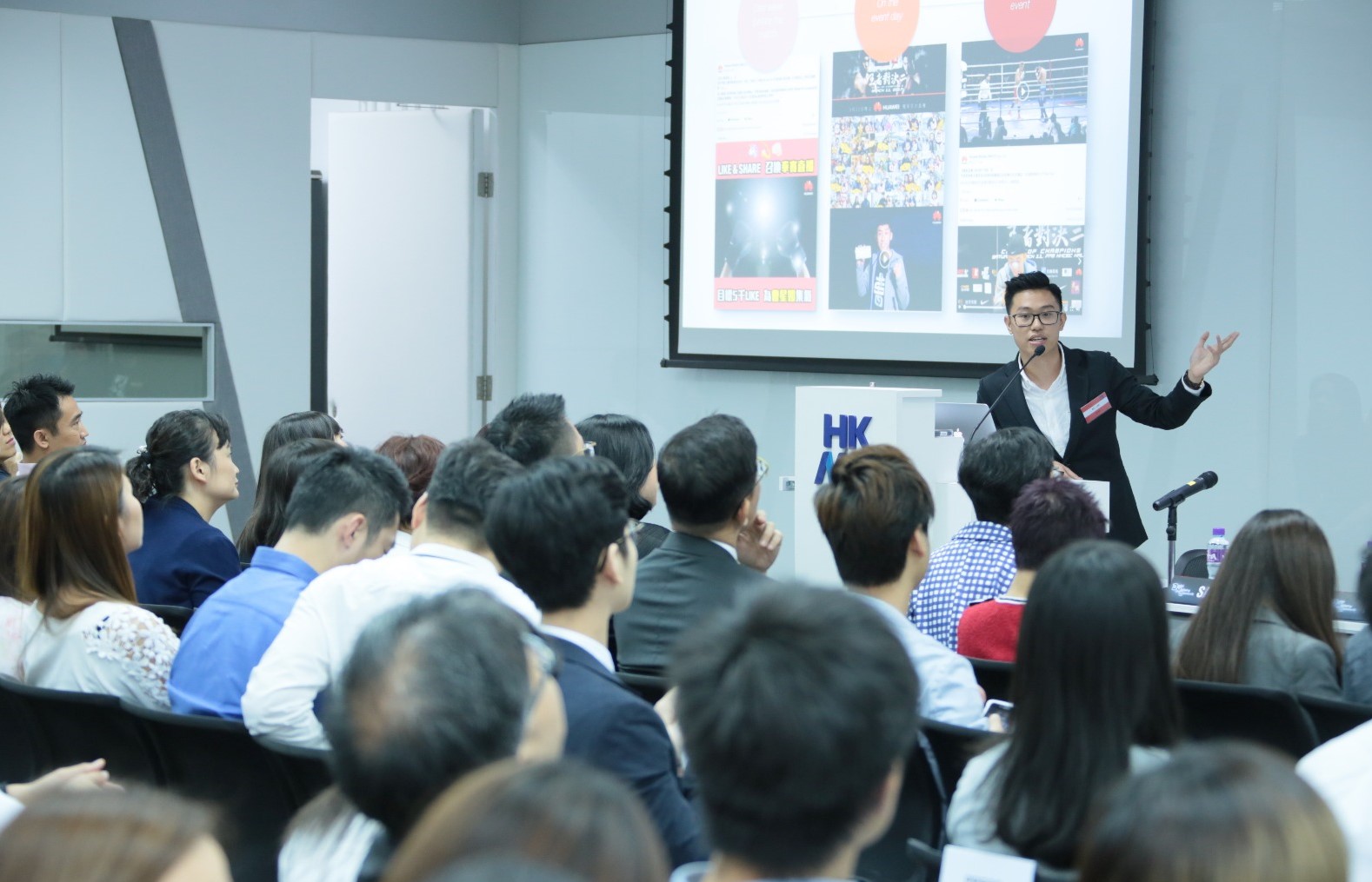 3. Technology has changed our life a lot nowadays. How has technology changed the advertising industry and what are the key challenges imposed by technology on the industry?
Technology has reshaped our industry. There are many ways we can feel its impact.
The use of big data and social listening allows us to identify mega trends and topics that resonate with the audience the most. Last year, we created a campaign called 'There's No Taste Like Home (記憶嘅味道 一直喺度)' for a local chain noodle brand riding on the emigration sentiment. The idea is informed by the results from search trends and social listening on the Internet.
"If content is King, then context is God." Technology helps merge content and context, such that the right message can be delivered to the target group of audience at the best opportune time. For instance, we once positioned a product signifying career status and launched the promotion campaign on LinkedIn targeted at people who got promoted or embraced a new career move. And it worked well.
Some other technological advancement, such as "AI human", helps save production cost and also helps mitigate the potential reputation risk of engaging a celebrity. "Chatbot" helps automate the day-to-day operation.
However, there are still a number of challenges for marketers to fully embrace new Marketing Technology (MarTech). For example, marketers still find it difficult to collect and retrieve the right data signal, and gauge the reliability of the data at hand. Keeping up with all the changing algorithms from Facebook and Instagram has been a constant challenge as well. From a measurement standpoint, we are also exploring, from online to offline, new ways to fully evaluate the effectiveness of our marketing efforts, and thoroughly examining the relationship between awareness to understanding, to preference, and to sales conversion.