Treasures & Moments
HKBU Council Dinner in Honour of 2021 Honorary University Fellows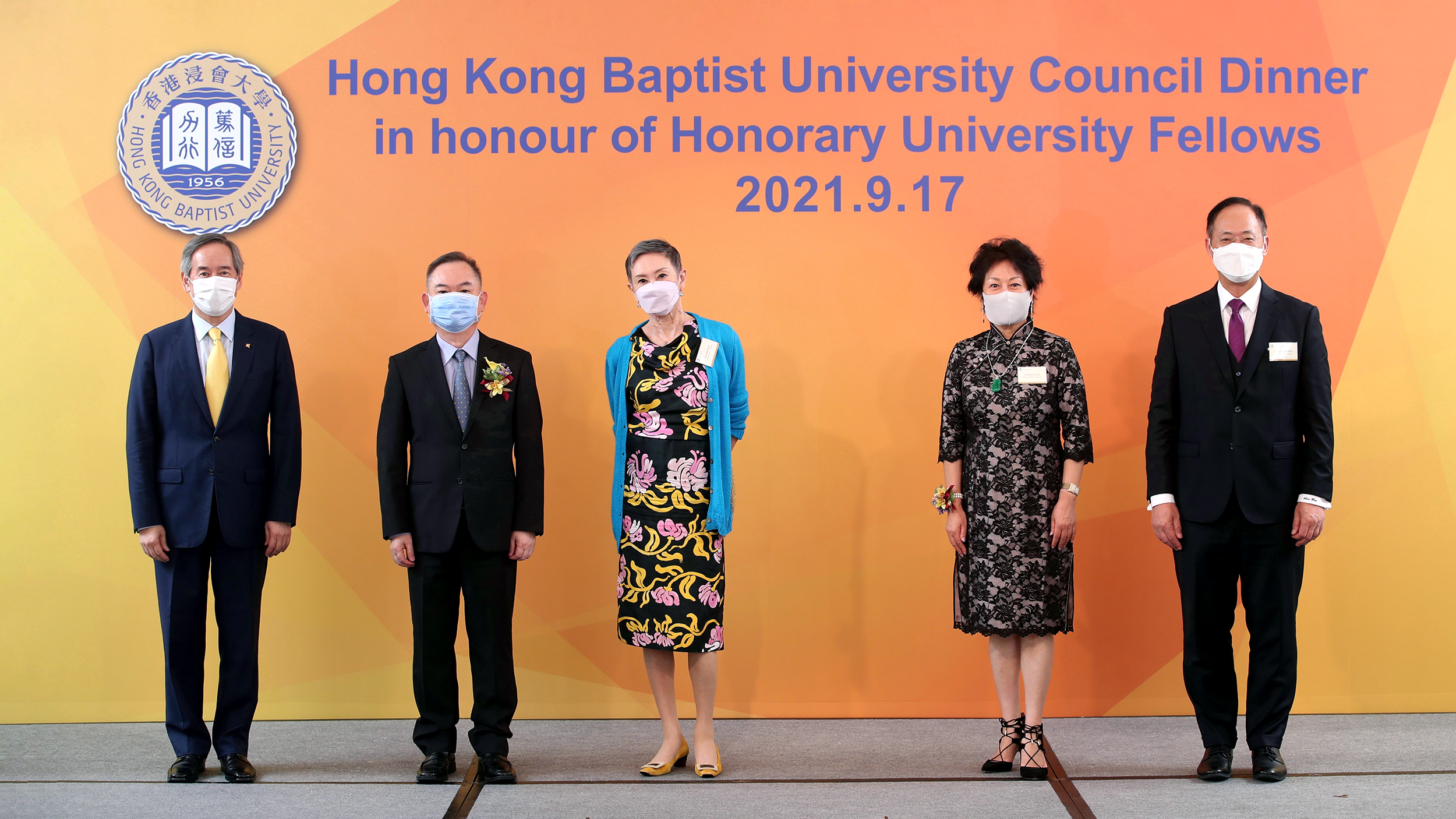 Hong Kong Baptist University (HKBU) conferred Honorary University Fellowships on seven distinguished persons at the 16th Honorary University Fellowship Conferment Ceremony on 17 September, in recognition of their outstanding contributions to society and staunch support for the University. The seven recipients are alumnus Mr Edmund Au (Business Management), Professor Bridie Raban, Ms Shi Nan-sun, Professor Shu Chi-wang, Ms Eileen Tsui, Mr Jaap van Zweden and Ms Wu Man.
In this regard, the University also hosted its Council Dinner in honour of Honorary University Fellows (HUFs) after the Conferment Ceremony. The Dinner was graced by the presence of Mr Edmund Au, Ms Shi Nan-sun and Ms Eileen Tsui. In his welcome speech, Dr Clement Chen, Chairman of the Council and the Court, highlighted the remarkable achievements and contributions of the HUFs and warmly welcomed them to the HKBU family.
Video clips introducing the achievements of the HUFs were presented at the Dinner.  On behalf of the University, Chairman Chen presented a silver medal as a memento to each of the newly conferred HUFs, and conveyed his heartfelt congratulations to them.