People・Wisdom
A Multifunctional Accountant
An Interview with Alumnus Professor Nelson Lam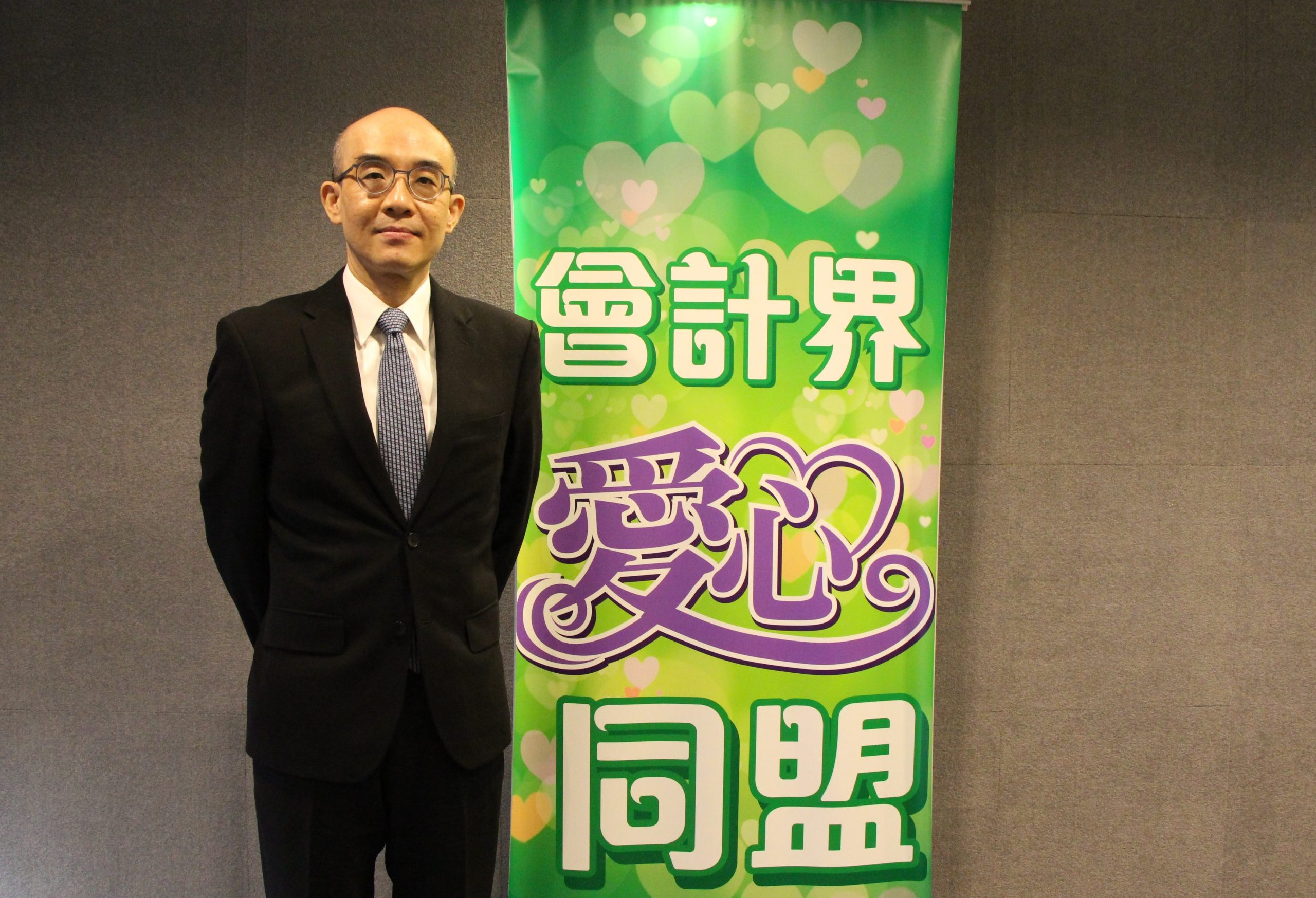 Professional accountants usually focus on accounting related services. However, alumnus Professor Nelson Lam (Business Administration) would not confine himself to a single aspect. Besides being a professional accountant, he also dabbles in education, publishing books, writing columns and committing himself to public welfare undertakings. Indeed, he enjoys being a multifunctional slasher. He truly believes that "chance favours the prepared mind", such that one must grasp it and make the most of it when opportunity comes.
Knowledge Changes Destiny
Alumnus Lam came from a grassroots family. He felt deeply the inspirational quote "knowledge changes destiny", and therefore strove relentlessly for excellence during his undergraduate years, resulting in graduation with first class honour. While at college, he actively involved himself in the activities of academic societies, and was President of the Society of Accountancy. He was then presented by his Department the honour of "Outstanding Student Leader", in recognition of his all-round outstanding performance. This title earned him his first credit card in life. Alumnus Lam also recalled that students in the Accountancy Department had then developed a strong bonding among themselves. He remembered vividly that in 1988, he participated in the College's basketball competition with fellow classmates. Their team was cohesive with high spirit, to the extent that they were able to turn the tables on their opponents and finally won a tough game. Since then, they continued their victories in the subsequent games, and finally won the overall championship. Alumnus Lam is grateful that his alma mater laid him a solid foundation, which in turn helped him acquire the professional accountancy qualification, and his career has been smooth sailing all along.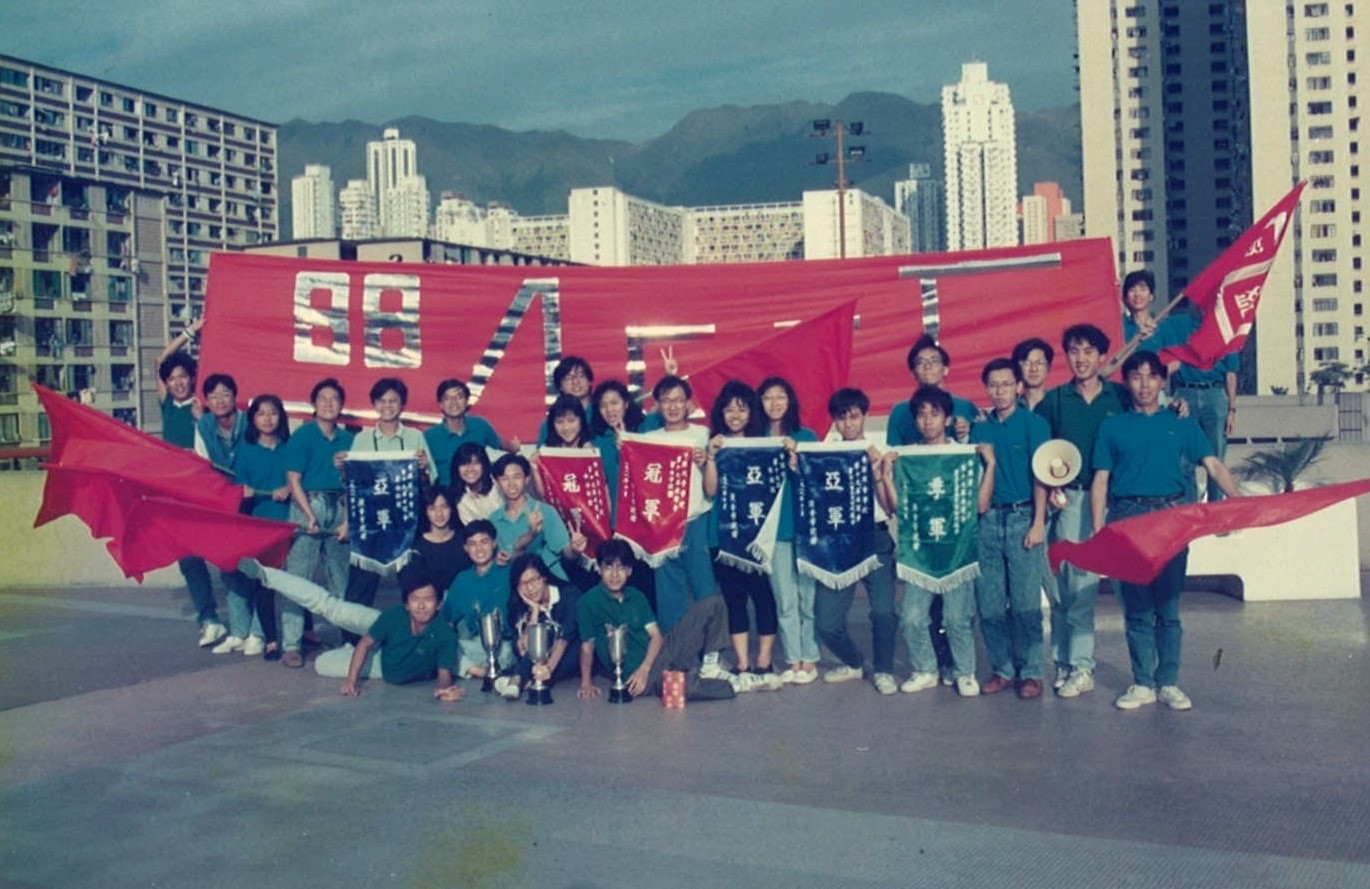 Be in Someone's Shoes
After graduation, alumnus Lam worked in a number of international accounting firms, serving clients of various industries, such as insurance, hotels and telecommunications. During his thirty years of career, he has thrown himself completely into his work with enthusiasm. In addition, he is always meticulous at work, and responds earnestly to clients, thus earning their unwavering trust. Subsequently, his former clients continued to seek his advice even after he had left the firm he served. This encouraged him to set up his own firms, Nelson CPA Limited and Nelson Consulting Limited (originally named as Nelson and Company), in 2005. When asked about how he adjusted his mentality when switching his role from an employee to a boss, he said, "When I was still an employee, I would often think from the boss's perspective in solving problems. As a boss myself, I have to attend to all issues of the firm, and weigh all the options to decide the best solution. In the Chinese Classic text Tao Te Ching, there is a saying 'Governing a large state is like boiling a small fish'. As the boss, I often spend as much time as possible attending to all issues of the firm, be they big or small. I even need to manage daily hassles on my own like rubbish removal, for the sake of the firm."  From his own experience, alumnus Lam advises young people to make a comprehensive career planning for themselves. Graduation is just a starting point of one's career. In alumnus Lam's view, one has to continue adding values to oneself, be versatile in adjusting to different situations, and keep an eye on the market.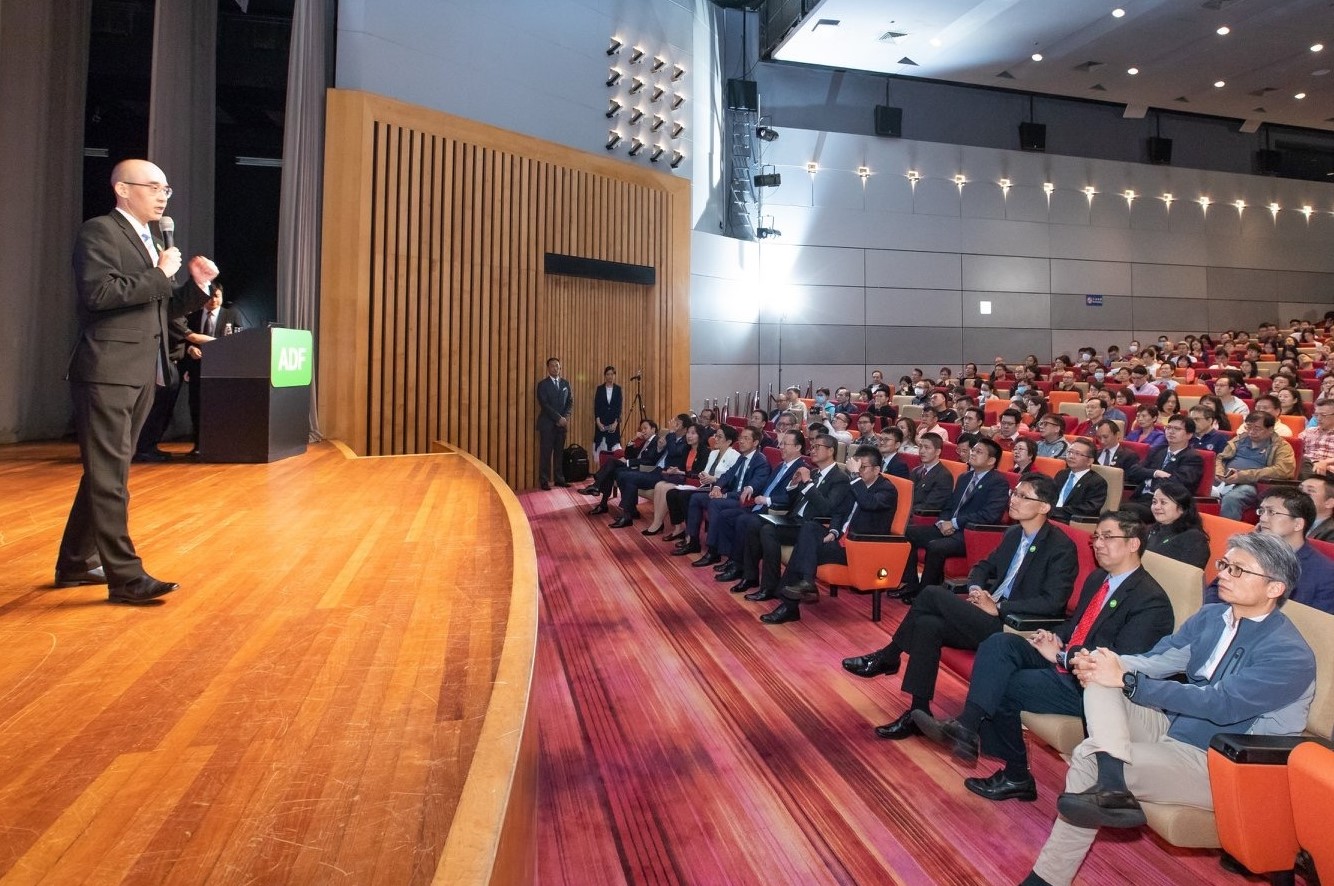 During the interview, alumnus Lam got calls and messages from various friends seeking his advice and help. This speaks well of his networking ability and helpful character.  Besides accounting work, he also commits himself to education, giving talks, publishing books, writing columns and participating in public welfare undertakings. To be a slasher is in fashion now, but alumnus Lam is a professional one. Unlike most young slashers who yearn for flexible time and freedom, he would rather give up his leisure time to manage multiple tasks simultaneously. He believes that "chance favours the prepared mind", and opines that one should grasp every opportunity that comes along. He recalled, "While working in an accounting firm, one day I bumped into an alumnus who was then serving concurrently as a visiting lecturer at HKBU. He invited me to attend a sharing session with his class on the topic of practical accounting experience." Alumnus Lam delightfully accepted the invitation. Since then, he has kept serving his alma mater, and now he is an Adjunct Professor at the School of Business of HKBU. In 2001, alumnus Lam participated in the First HKSA Accounting Case Competition organised by the Hong Kong Institute of Certified Public Accountants, and won the competition. As a result, he caught the attention of the then Executive Director of the Institute, who invited him to be the facilitator of the Master Workshop organised by the Institute. He was twice presented the Master Workshop Facilitator Award for his dedicated service. Alumnus Lam enjoys being a slasher. He never cares about rewards and simply gives his best, as he truly trusts that one's efforts will not go unnoticed.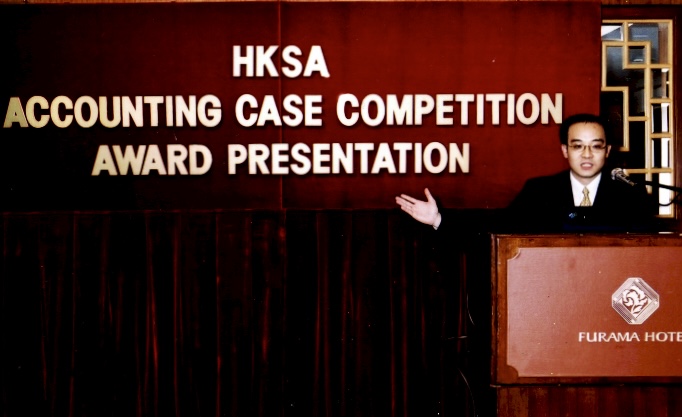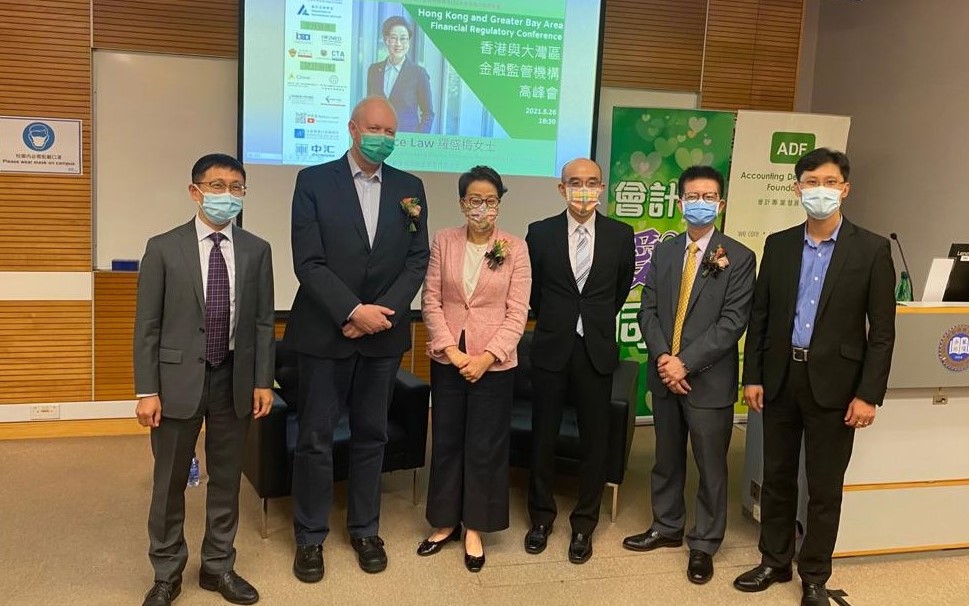 Best Partner in Life
A multifaceted approach to one's career development poses a great challenge. Alumnus Lam is lucky to have his wife, Mrs Stephanie Lam, who is his staunch supporter all along.  When alumnus Lam was working in an accounting firm years ago, he hired Stephanie on his own. He never thought that Stephanie later not only became his indispensable partner at work but also his life companion. Mrs Lam is also a professional accountant, so she could attend to a lot of affairs of their firm, and her husband could spend more time on other tasks for a good cause, such as setting up the Accountancy Caring Alliance last year.  The Alliance's objective is to pool resources from members of accounting firms to contribute to society. At the peak of the pandemic last year, the Alliance's first task was to collect face masks for the underprivileged groups. The Lam couple worked closely together to achieve the intended target. In the end, they not only succeeded in amassing enough face masks, their efforts also ignited the enthusiasm and support of other accounting professionals, to whom they were very grateful. Though busy as they are, the couple does spare some time to travel. Besides the popular tourist spots, they also like to explore mysterious countries like India, Mongolia, Iran and Israel, trying to gain a better understanding of the local people and culture there. It is uneasy to find someone who knows you well; not to mention finding one's other half both in life and at work. Alumnus Lam could become a slasher only with the unconditional support of his wife.