Treasures & Moments
School of Business Alumni Get-together in Celebration of its 65th Anniversary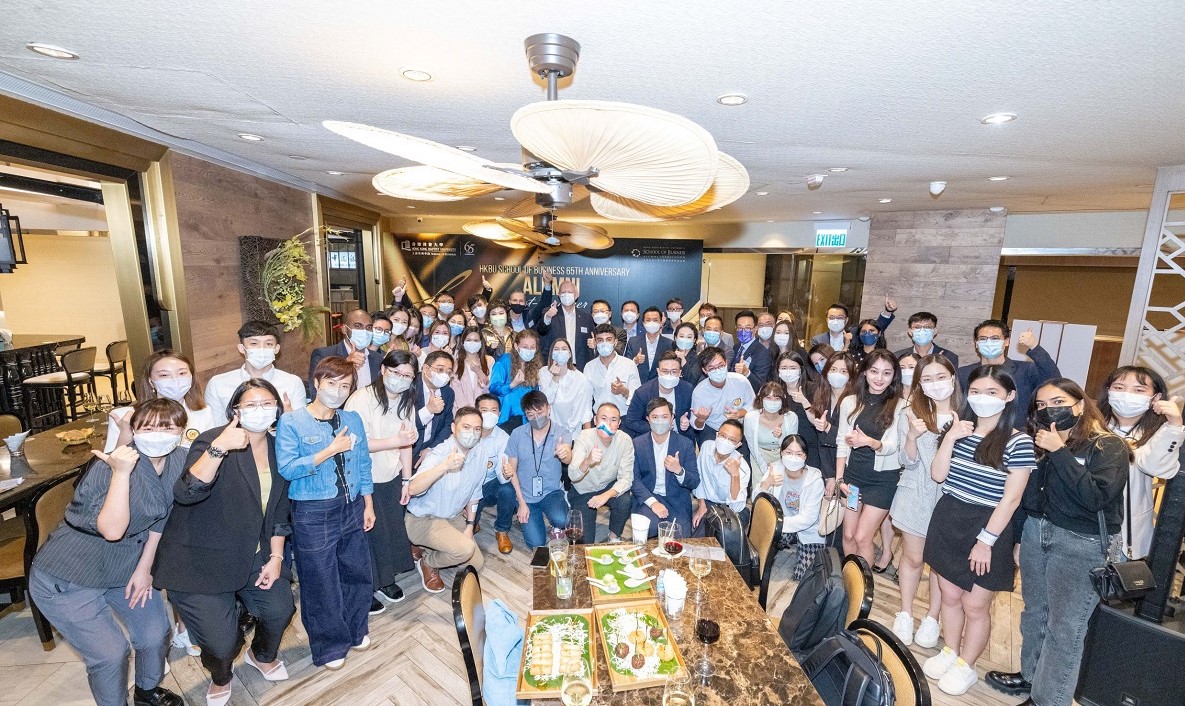 An alumni get-together event, a grand finale of the 65th Anniversary of the School of Business, was held on 26 October. The event, jointly organised by the School of Business and the School of Business Alumni Association (SBAA), provides an occasion for alumni and friends of the School to get connected again. Around 100 alumni, students and guests attended this function. The event was graced by the presence of Dr Albert Chau, Vice-President (Teaching and Learning) and Ms Christine Chow, Vice-President (Administration) and Secretary. Also attending the function included senior management of the School: Professor Ed Snape, Dean of the School of Business; Mr Ryan Man, Associate Dean (Undergraduate Studies) of the School and Professor Gerard Prendergast, Associate Dean (Internationalization) of the School. SBAA officials including alumni Professor Bernard Wu (Accounting), Chairman of SBAA; Ivy Ku (Business Administration), Chairman of SBAA; and Marcus Yuen (Applied Accounting & Finance), President of SBAA, also attended the event to show support for the School.
In his address to the participants, Prof Snape welcomed all guests on behalf of the University and took the opportunity to share with alumni the vision, academic achievements and the latest developments of the School. All participants thoroughly enjoyed the evening and treasured the moments catching up with each other.
Please click here to view more photos of the event.