People・Wisdom
BUers Passing on the Torch
An Interview with Professor Henry Fock, Director of Student Affairs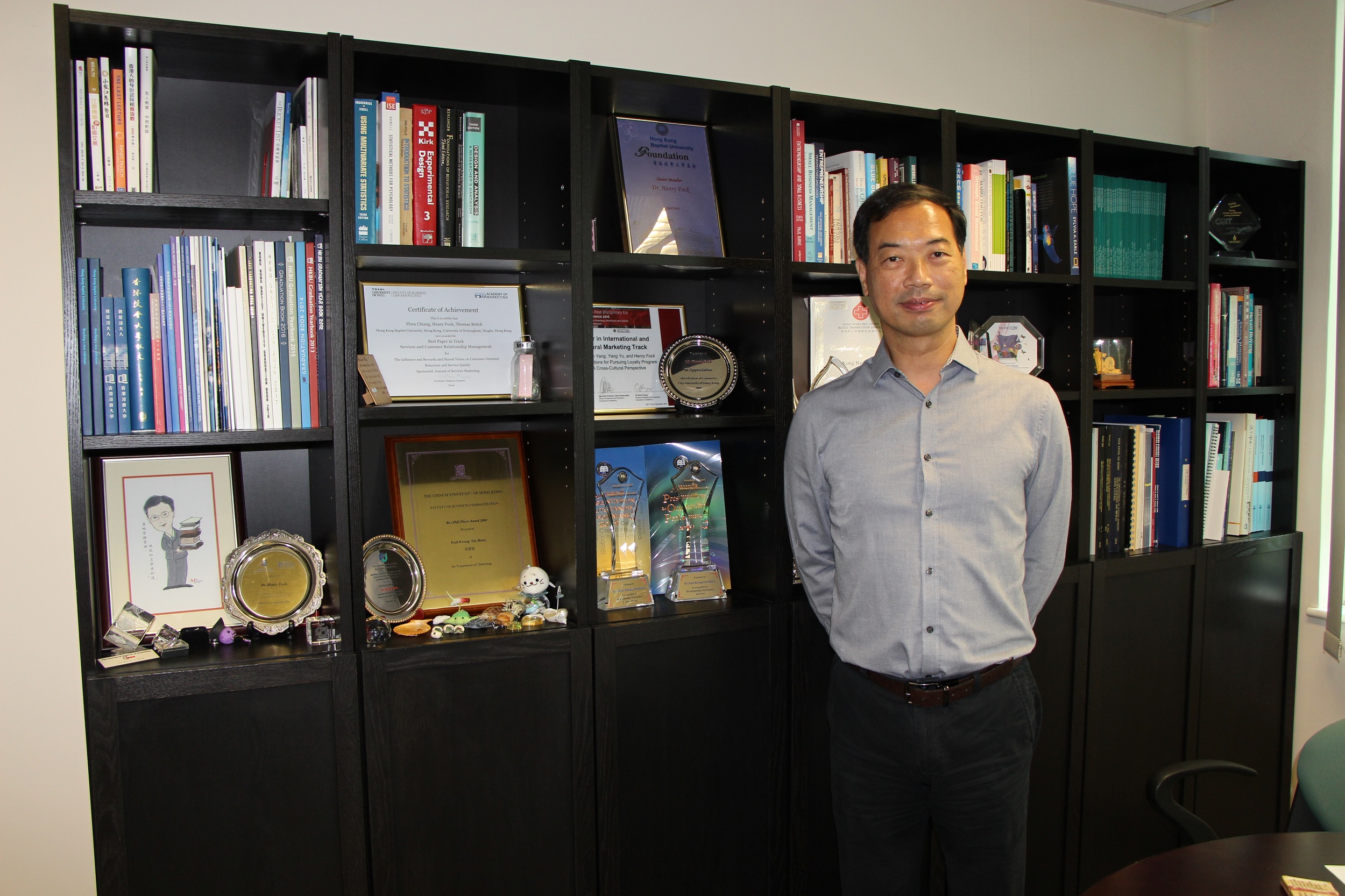 Professor Henry Fock, Director of Student Affairs, is a BUer through and through. His long-lasting relationship with HKBU began since his undergraduate years at the Department of Geography of Hong Kong Baptist College (HKBC). After obtaining a PhD in Marketing at The Chinese University of Hong Kong, he took on several academic positions but in the end, returned to his alma mater joining as a faculty member of the Department of Marketing, where he subsequently became Head of the Department. In August 2022, he was appointed Director of Student Affairs of the University. His words of encouragement to students are: "Every failure is a blessing in disguise. If you are determined to strive for success, regardless of your background or qualification, you are bound to sail through the journey of success one day. So, never be unduly humble."
A Godsend Marriage
As to what his most memorable moments were at HKBU, Professor Fock smilingly said that it should be the time when he was dating during the undergraduate years and the day when he had his wedding ceremony at the now University Chapel. Recalling his days at HKBU, he said, "Contrary to my expectations, I didn't score well at the university entrance examinations in order to get admitted to either one of the two local universities. Fortunately, I got accepted into the Department of Geography of HKBC. As if it was God's will, I met my other half on the campus. From dating to walking down the aisle with her at the wedding ceremony, my alma mater has been an inextricable testimony of my life journey." A faithful Christian, Professor Fock believes in God's arrangement. He reveals his inner feelings saying: "Every failure is a blessing in disguise, as can be attested by the fact that even though I lost the chance of getting admitted to universities, I found my better half at HKBU."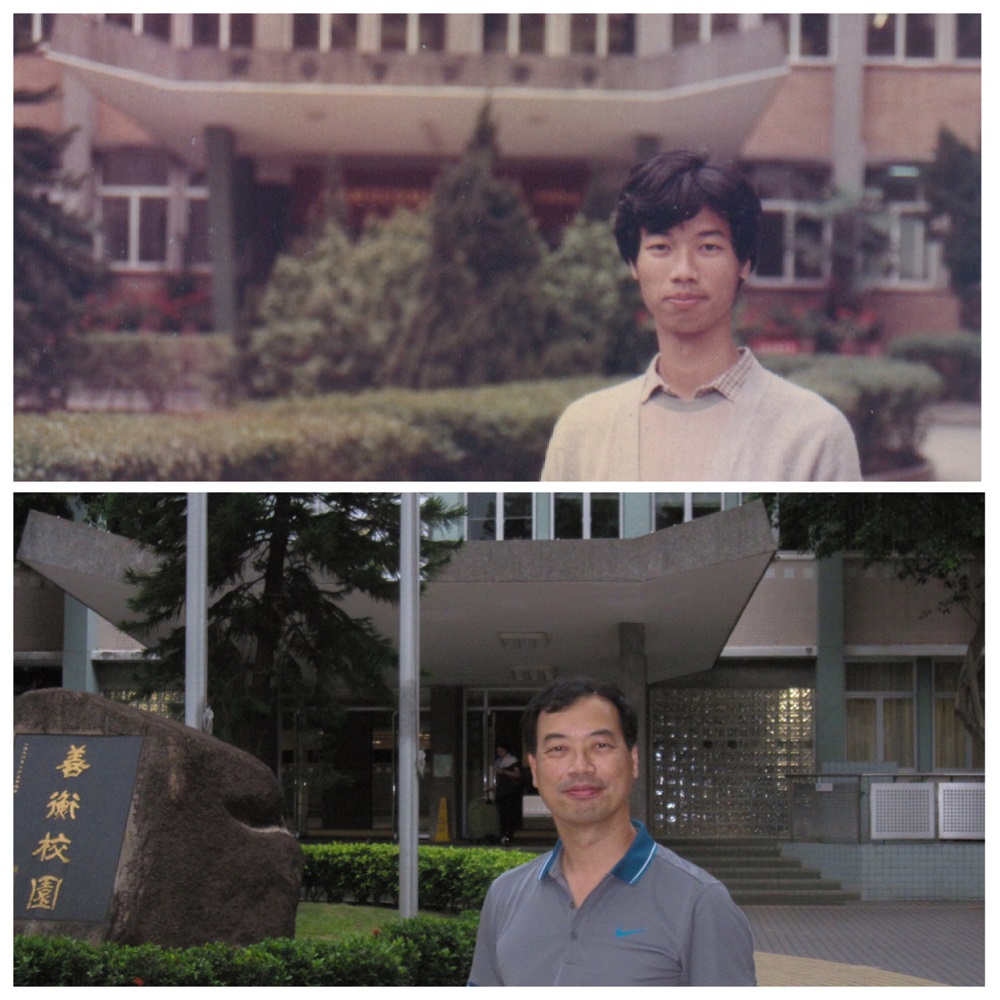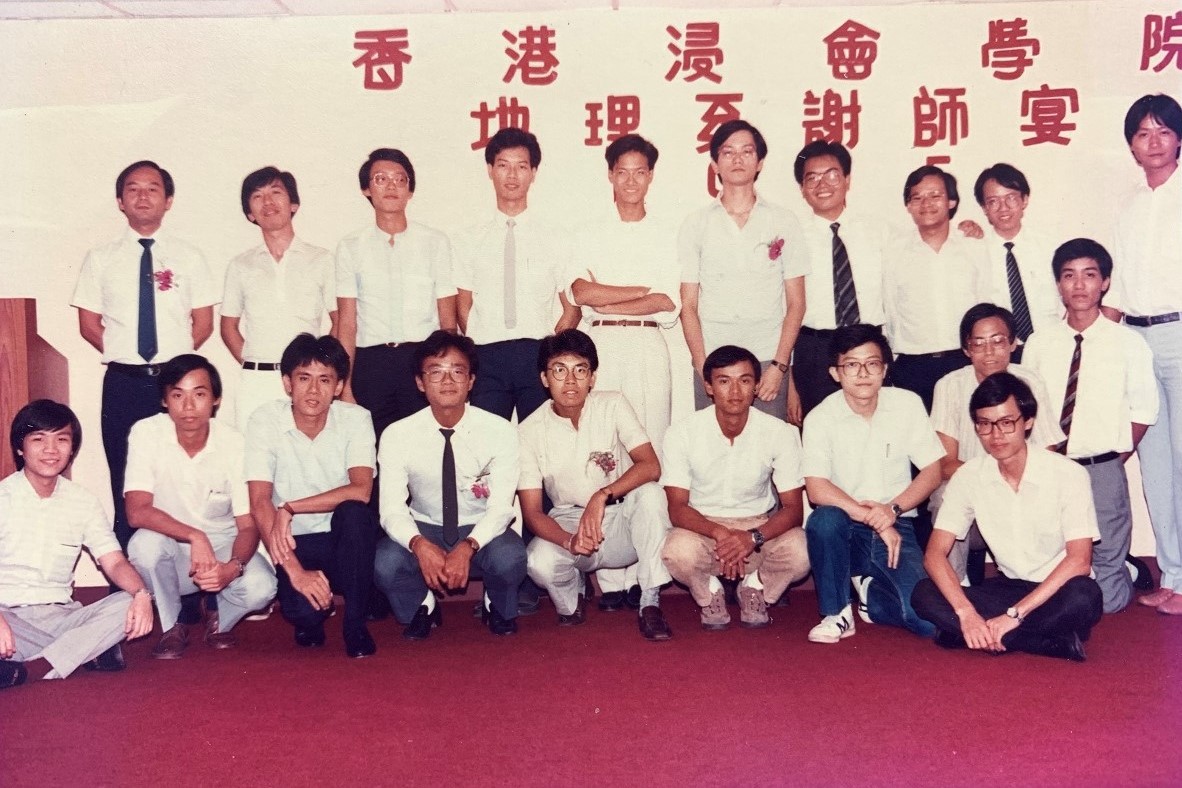 Successful Transformation
Professor Fock was not aspired to be a scholar at the beginning indeed. During his primary school days, he was regarded as the "mischievous" type, and was often admonished by the school discipline master. Later on, his results in the university entrance examinations greatly disappointed him. Upon graduating from HKBC, he first started working in sales and marketing. He served in different companies for a decade to earn profit for his employers. But he began to feel that it was not meaningful by spending his youth on a profit-focus business. In 1994, he began full-time teaching at the then City Polytechnic of Hong Kong (now City University of Hong Kong) and found himself in love with youth education. Starting from 1999, he concurrently enrolled in a PhD programme in marketing and got conferred the degree in 2004. With that qualification, he received multiple offers for a faculty position in several tertiary education institutions. Having taught in three universities, Professor Fock finally chose to return to his alma mater which he long cherished. As a past student, Professor Fock could understand why some of the HKBU students lack self-confidence. He however believes that in reality, these students are not less capable than that of their peers in other universities. He hopes to use his own example to encourage HKBU students to exert themselves vigorously even they may fall behind a bit in the beginning. With determination and desire for success, they can always emerge stronger after transformation.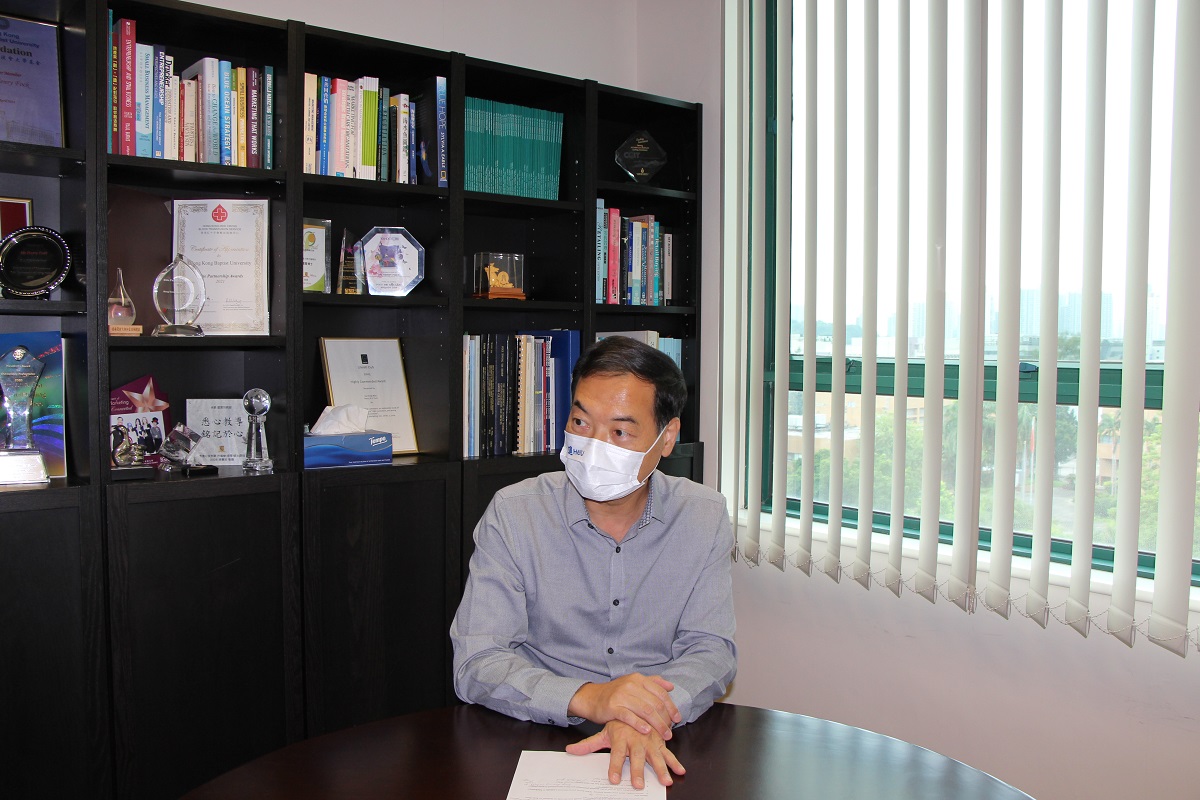 Nurturing a Responsible Leader
The portfolio of Director of Student Affairs takes a long journey to accomplish. In Professor Fock's case, he wants to infiltrate his knowledge in marketing into his work, with the aim of raising the calibre of students. His vision is to nurture students in a way that will turn them into responsible leaders in society so that the community at large will recognise this important attribute of HKBU graduates. This will also enhance students' image among employers and other stakeholders in society. Quoting student residence as an example, Professor Fock said, "I hope that when moving into the student residence hall, students can start learning to be independent and tackling problems on their own. Through participating in hall activities, they will be able to develop a sense of responsibility that will in turn reach out to the team, the department and the company they serve, and ultimately to the society they are in." Moreover, Professor Fock reveals that his Office will aim at developing co-curricular activities on campus through three programme clusters for students: (1) Entrepreneurship Programme: aiming at helping students acquire entrepreneurship skills and experiences; (2) Cultural Literacy Programme: aiming at raising students' knowledge in art and strengthening their ability to appreciate art and culture; (3) Adventure Education Programme: aiming at inculcating in students collaborative spirit in a group setting. In gist, all the above are put in place to help students achieve whole person development.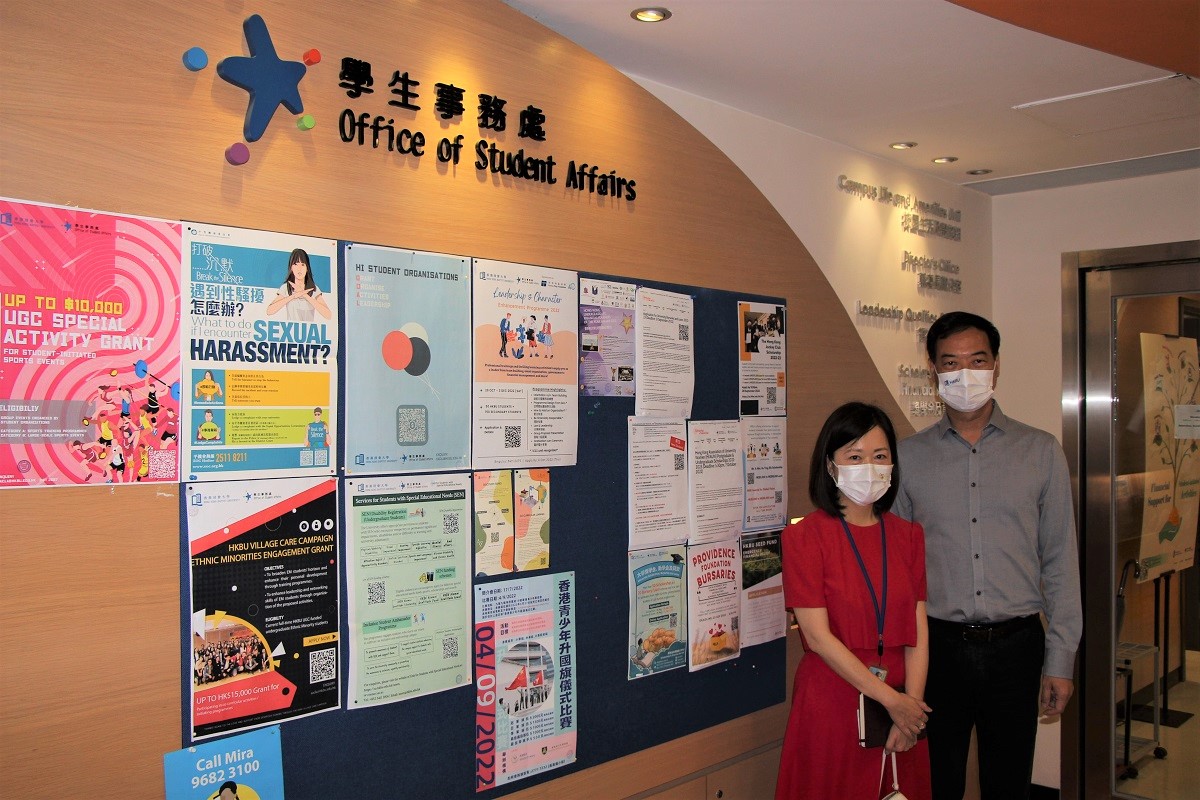 The Sun above the Clouds
When confronted with setbacks, Professor Fock always relies on the Bible for support. He said, "The Bible is the mirror reflecting back to us our world and ourselves. Because every human is bound to make mistakes, and no person will be always strong, nor will he be always weak. As a result, one has to embrace the conviction that there is the sun, though sometimes hidden behind the clouds, which helps people face the challenges in life." That said, Professor Fock well understands that people are vulnerable to the fear of failure. He would therefore provide small-scale tasks for students to complete at the beginning of training. This will facilitate them to build up their confidence step by step and, along the journey, also enable them to face failure and then move on with courage for the next challenge. Finally, Professor Fock wishes to share with alumni his favourite hobby. He loves diving, and enjoys the serenity of the crystal clear and sterile underwater scenes, the environment of God's grace.