People・Wisdom
Bringing Sunshine to Others
An Interview with Alumnus Stephen Yau How-boa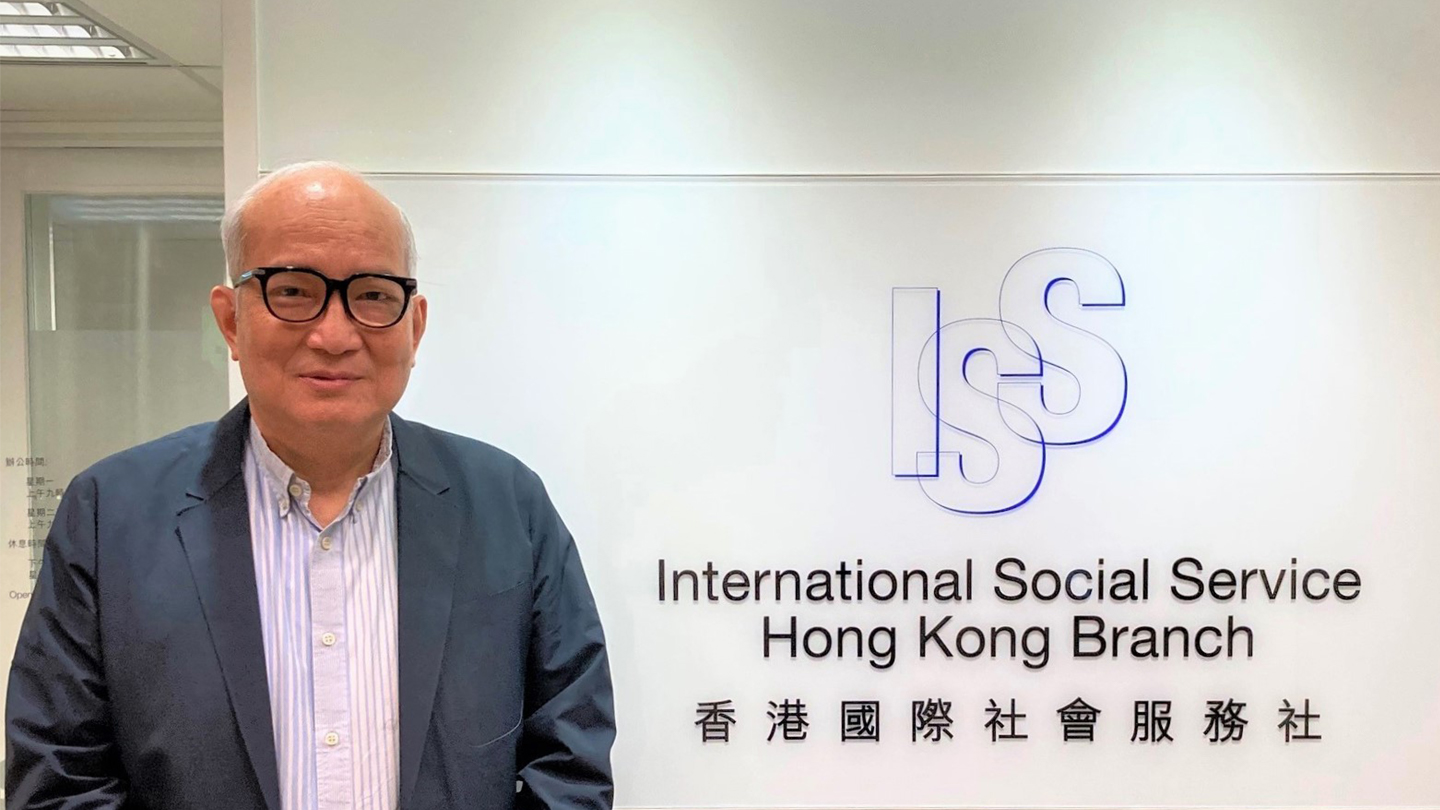 Alumnus Stephen Yau How-boa (Social Work) has been honoured the Gold Bauhinia Star this year by the HKSAR Government for his significant contributions to public and community services, in particular his support of social welfare, town planning and the promotion of football development in Hong Kong. Serving as Chief Executive of the International Social Service (ISS) Hong Kong Branch and Regional Coordinator of ISS Asia and Pacific Region, alumnus Yau has devoted himself to the social welfare sector for over 40 years, and still has not pondered about retirement. Not only that his eagerness in serving the society has never changed, he still has a burning desire to help people in need, leading them out of their predicament. It is with this conviction that he and his team continue to help brighten up other's life. Alumnus Yau is indeed the role model of the Sector.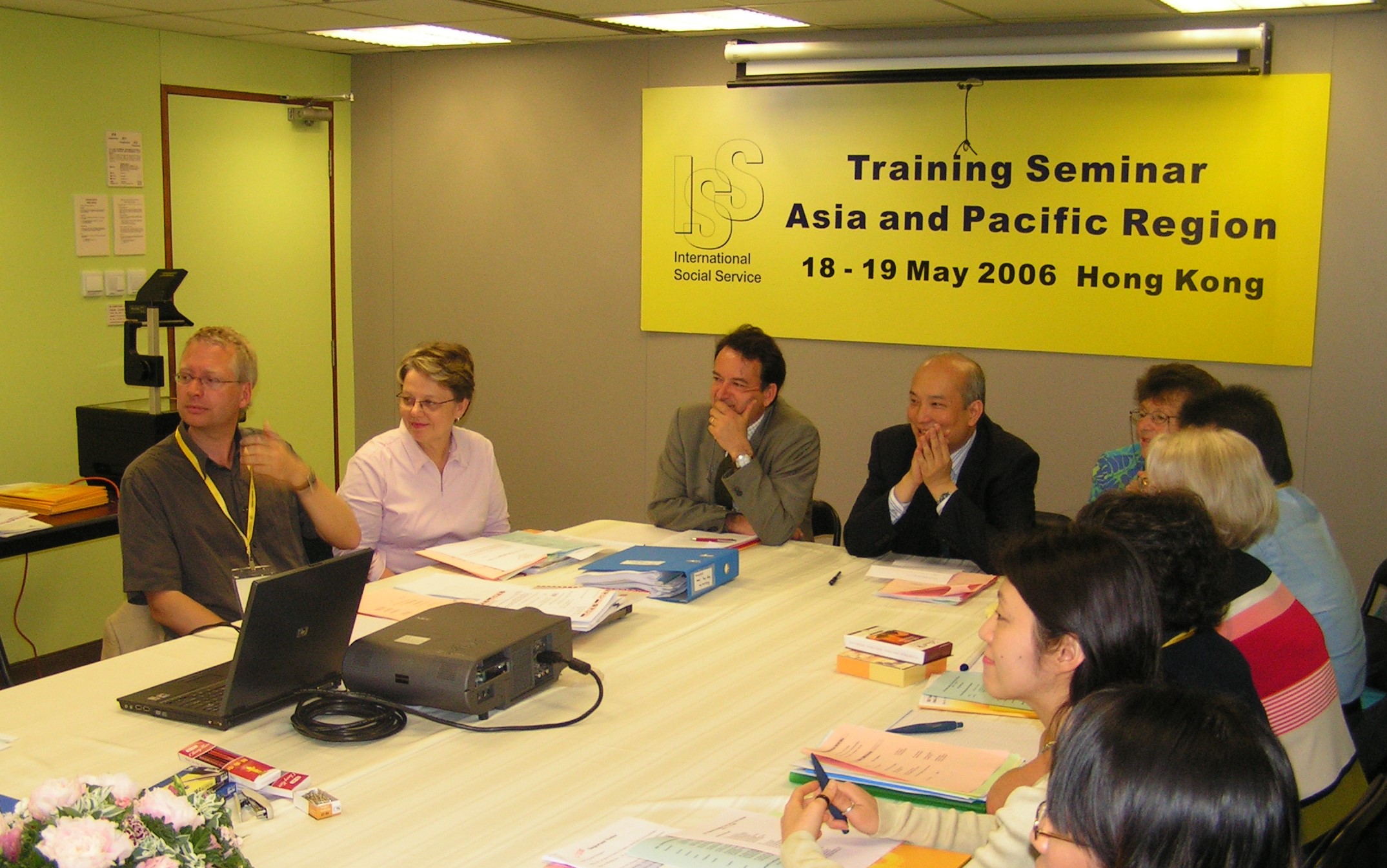 More Blessed to Give Than to Receive
When young, alumnus Yau and his family led a tough life. During his encounters with social workers, he was greatly impressed by their selfless dedication to help the needy. Later, he was invited to provide complimentary tuition for children living in the resettlement area. This voluntary service enabled him to realise that "it is more blessed to give than to receive". Since then, he had set a clear life goal of pursuing a career in social work. He strove hard for excellence in school and succeeded in getting admitted to the Department of Social Work of the then Hong Kong Baptist College. Upon graduation, he threw himself wholeheartedly into social services till now for more than 40 years. When asked how he maintains his enthusiasm for so long, he shared, "the essence of being a social worker is to live out the spirit of 'helping others to help themselves', so as to ignite clients' passion in life and unleash their potential. Although the result of what we did may not be seen immediately, the satisfaction is unparalleled when we later witness our success in bringing enlightenment to those we have rendered assistance." Among all the people that alumnus Yau has helped over the years, he remembered that during a business trip in San Francisco years ago, he met a gentleman on the street who called out his name. It turned out that Stephen had counselled him in the past, resulting in bringing him back on the right track. From then on, this gentleman worked hard and became a professional accountant. To convey his gratitude, he invited alumnus Yau to a dinner. This case is one of the reasons alumnus Yau has insisted on strolling down the path of social services till now.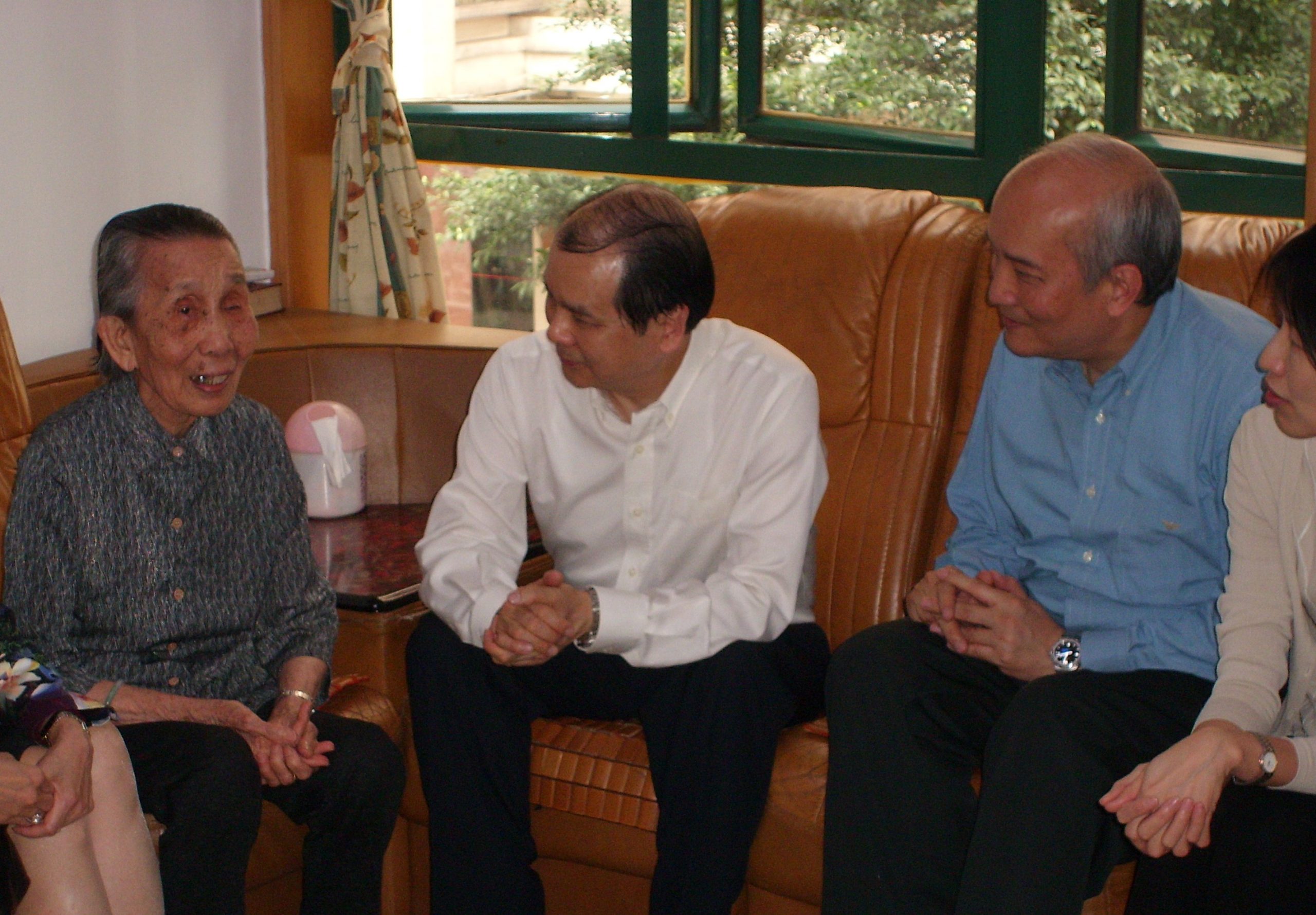 Serving with Passion, Keeping Up with the Times
The pandemic has severely impacted different industries, and the social service sector is no exception. The pandemic has literally shut down the border of Hong Kong with Mainland China, forcing many cross-border workers to become jobless. Also, the supply of face masks was acutely short during early stage of the pandemic outbreak that the grassroots had to reuse their face masks. Alumnus Yau felt deeply about that. He did his best to source masks from all over the world, and finally purchased a batch of masks from Brazil and then distributed them to the underprivileged through the ISS Sham Shui Po Centre. Besides, quite a number of community centres were closed due to the pandemic. However, his team's enthusiasm to serve had not lost its momentum. They continued to serve the needy through home visits to help them weather the storm. Meanwhile, the pandemic has triggered the use of interactive online platforms, and it has been extended to the social service sector as well. Alumnus Yau said that his team has, keeping up with the times, made use of this service mode to provide the much-needed service to the community. He also realised that big data has become the trend in recent years, and that the social service sector should not be lagging behind in this big data era. Alumnus Yau shared that ISS is at present participating in a big data project sponsored by The Hong Kong Jockey Club Charities Trust. The project aims at establishing a central database to store and analyse, for planning purposes, data collected from a number of integrated family service centres. It is envisaged that the project will provide in future a more effective and comprehensive service model for the long-term development of social services.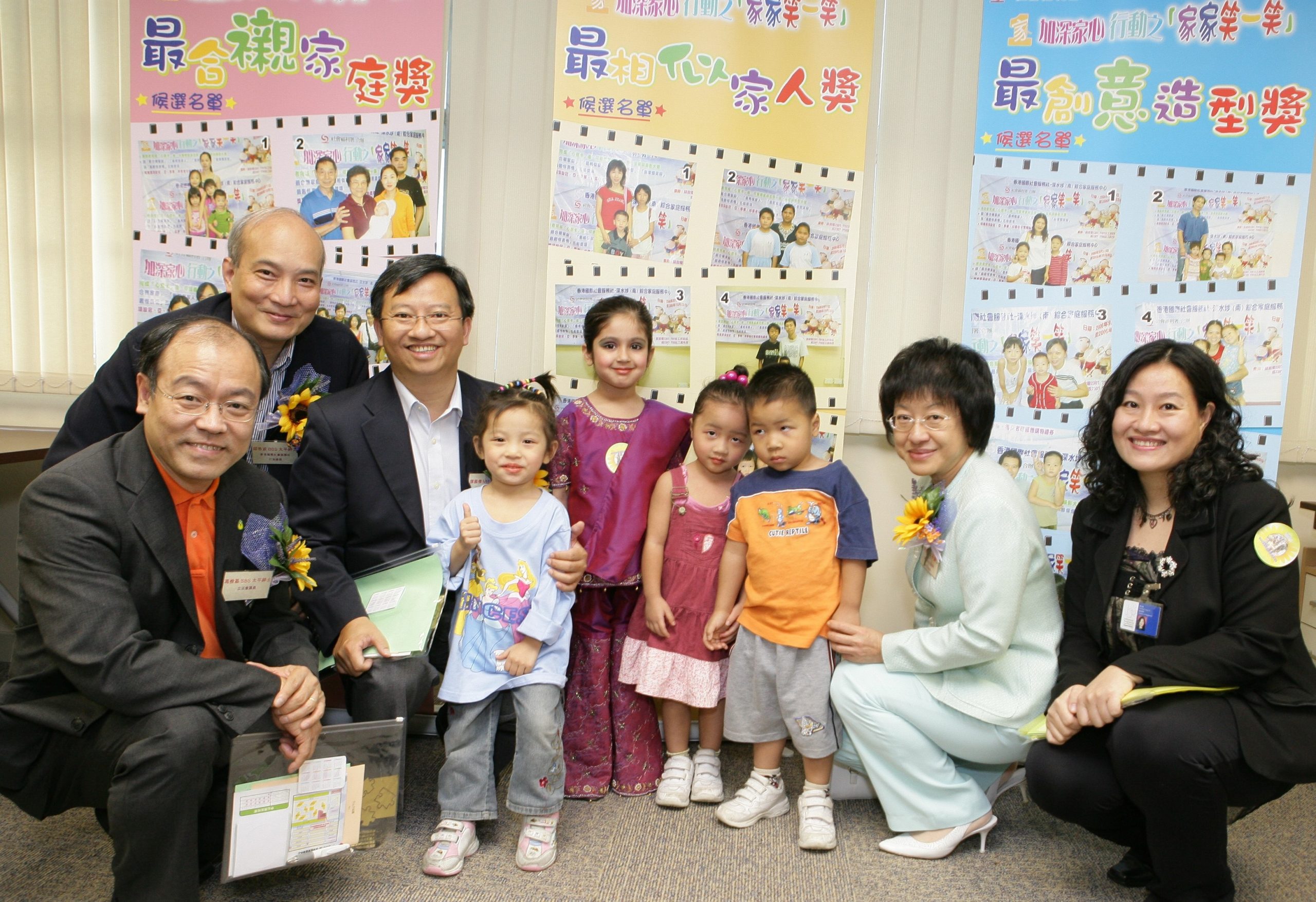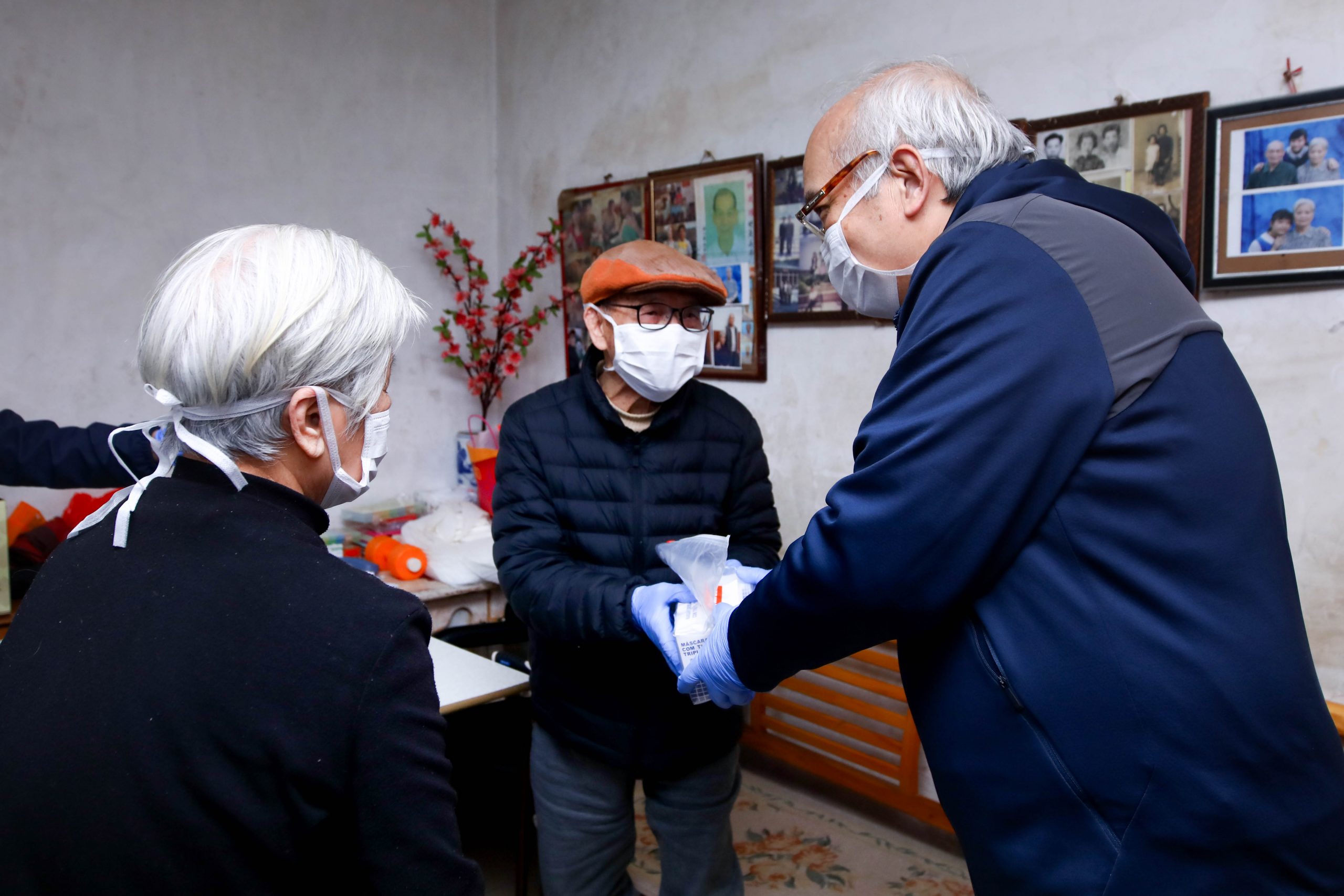 Towards a Better Society
Besides social welfare work, alumnus Yau actively takes up a number of public services, including Chairman of the Institute of Social Service Development, Chairman of Wofoo Social Enterprises, Advisor of the Steering Committee on Population Policy of HKSAR Government, Member of the Town Planning Board, Co-Chairman of the Hong Kong Social Service Professional Alliance of The Guangdong-Hong Kong-Macau Greater Bay Area Limited, and Chairman of the Children & Youth Service Development Sub-committee of The Friends of Scouting, the Scout Association of Hong Kong, etc. Alumnus Yau believes that inputs from professionals of various sectors are essential to the long-term development of society, which should be people-oriented. Moreover, alumnus Yau loves football and puts his heart and soul into its development. Immediately upon the expiry of his term as Director of Hong Kong Football Association (HKFA), he has taken up the post of Chairman of the HKFA Football Training Centre. He is enthusiastic about introducing football to the community, an example of which is that he encourages homeless people to play football. He even helped them organise a football team and led the team to participate in the Homeless World Cup. His work has helped the homeless people to regain their confidence and become self-reliant again.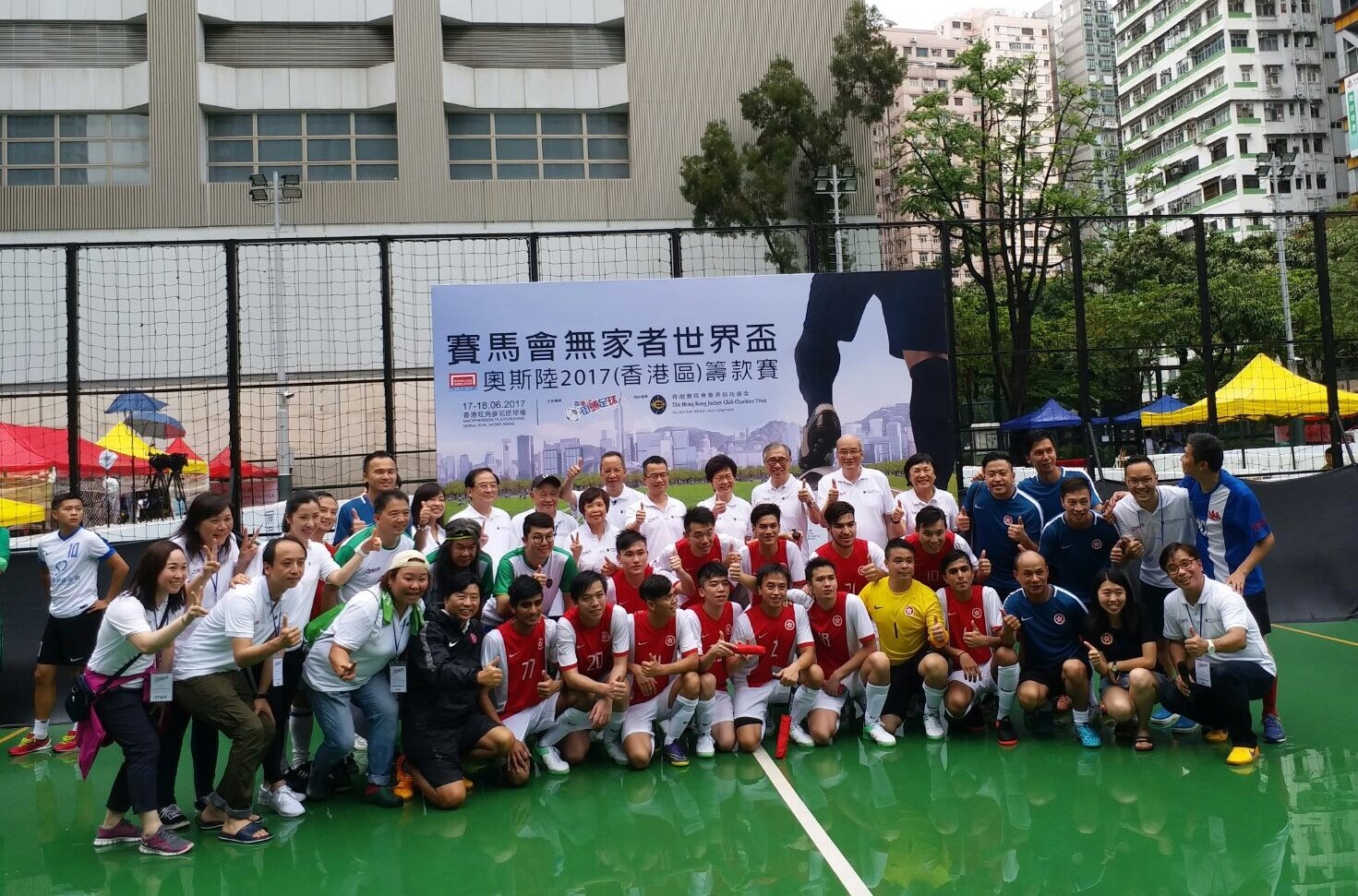 Sowing the Seed of Love
Though having a busy schedule, alumnus Yau has not forgotten to serve his alma mater by taking up various advisory roles at the University. He is the Past President of HKBU Alumni Association (1983-1986), member of the Alumni Committee of the HKBU Foundation, Founding Alumni Supporter of the Student Development Endowment Fund of the HKBU Faculty of Social Sciences, Chairman of the Department of Social Work Advisory Committee and Chairman of the Social Work Alumni Association. Alumnus Yau has devoted himself to social and welfare sector for most of his life. He has also been a part-time lecturer of the Department of Social Work of HKBU, helping to nurture future social workers. When asked to give a piece of advice to alumni interested in pursuing a career in social work, he said,  "It is important to uphold your faith in serving the society. Though you may encounter failure from time to time, you must believe that your work will eventually help people to help themselves, which will also exert a positive influence on those surrounding them. This is what makes the work of social work profession venerable."