People・Wisdom
Behind the Grandeur of Advertising
An Interview with Alumnus Ricky Lam Wai-kei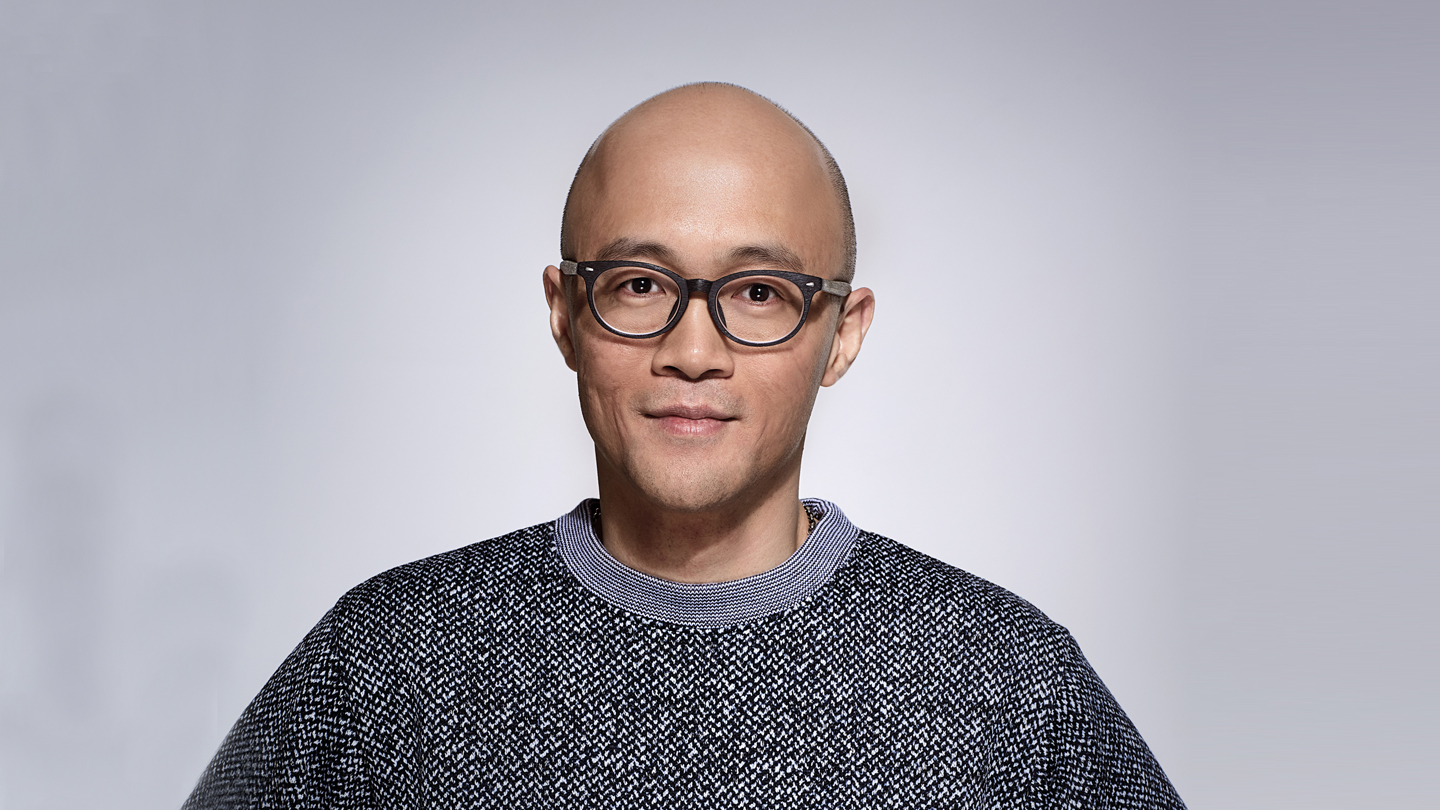 When talking about advertisements, you may be attracted by their dazzling content and spectacular production. That notwithstanding, has it ever occurred to you that behind the grandeur of a successful advertisement, there lies a lot of substantial work, including sophisticated ideation and meticulous data analysis. Alumnus Ricky Lam Wai-kei (Communication – Public Relations & Advertising), Managing Director of Havas Group Hong Kong, an integrated media and communications agency in Hong Kong, shared with us the secret of success in the advertising industry, which is to capture the minds of both the clients they serve and the customers of their clients.
The Rising Star
There were numerous advertisements with widespread popularity in the 1990s, one of them was a series of advertisements rolled out by a local telecommunications company. Alumnus Lam, then a teenager, was deeply attracted by the boundless creativity of the advertisements and remarkable agility of the industry, to the extent that he was determined to pursue his career in advertising. Hence, he applied and eventually got admitted to the then Department of Public Relations and Advertising (PRA) of HKBU, long hailed as the hotbed of accomplished advertisers. He said that at HKBU he had built a strong foundation for his career in the advertising industry. To him, the most unforgettable experience at his alma mater was the invaluable hands-on experience of running The Young Agency (TYA), a departmental student organisation set up in 1974. TYA was led by senior students who majored in PRA. Its mode of operation resembles that of a public relations and advertising company. Ricky said, "At that time, I could apply what I learnt in the classroom at TYA, such as conducting market research for a driving school, and organising a promotion campaign for a brand of contact lens. All these experiences enabled me to get well versed in running an advertising firm, which also prepared me for a smooth sail in the advertising industry upon graduation."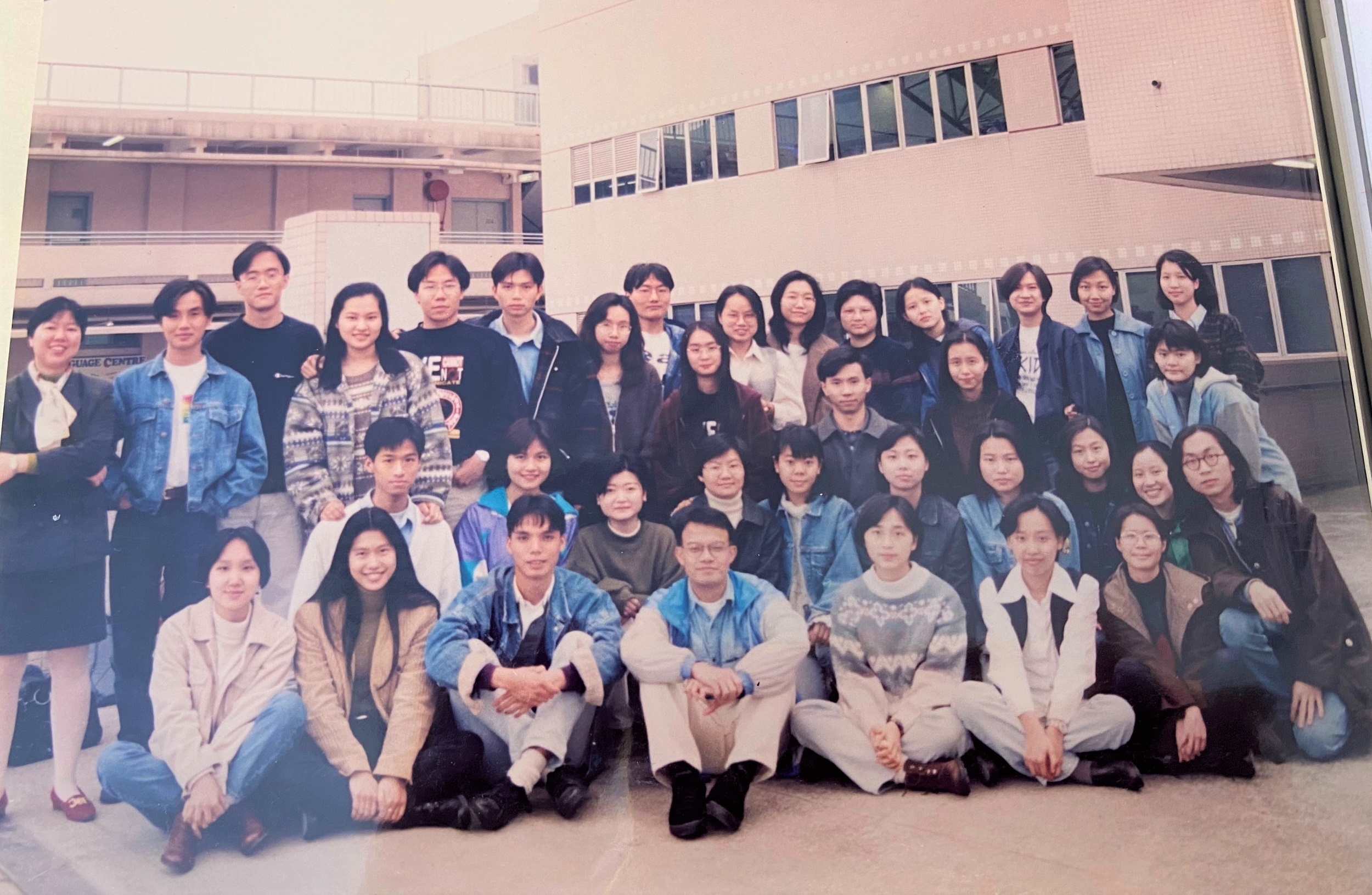 Become the Client of a Client
Alumnus Lam has been in the advertising industry for over 20 years. He regards the relationship between advertising agencies and clients as close-knit and interdependent. It is the job of advertising agencies to come up with, for their clients, promotions that generate business growth. Only then could both parties progress arm in arm with each other. Some people might think that the success of an advertisement depends on exceptional creative ideas, plus painstaking production work. A veteran in advertising, Ricky shared his insight that before ideation, he has to first spend time and give thoughts to understand the client's needs. "I always tell my colleagues that we need to come up with an effective advertisement for our clients. To achieve, we have to foremost forget our role as advertising planner, instead we should place ourselves in our client's clients' (or customers) shoes by using the product or service in question, so as to find out its unique selling proposition." Besides direct personal experience, Ricky revealed that nowadays advertising agencies usually have an in-house strategy team, which derives unique consumer insights through research and big data analysis, allowing the creative team to formulate insight-driven advertising strategies.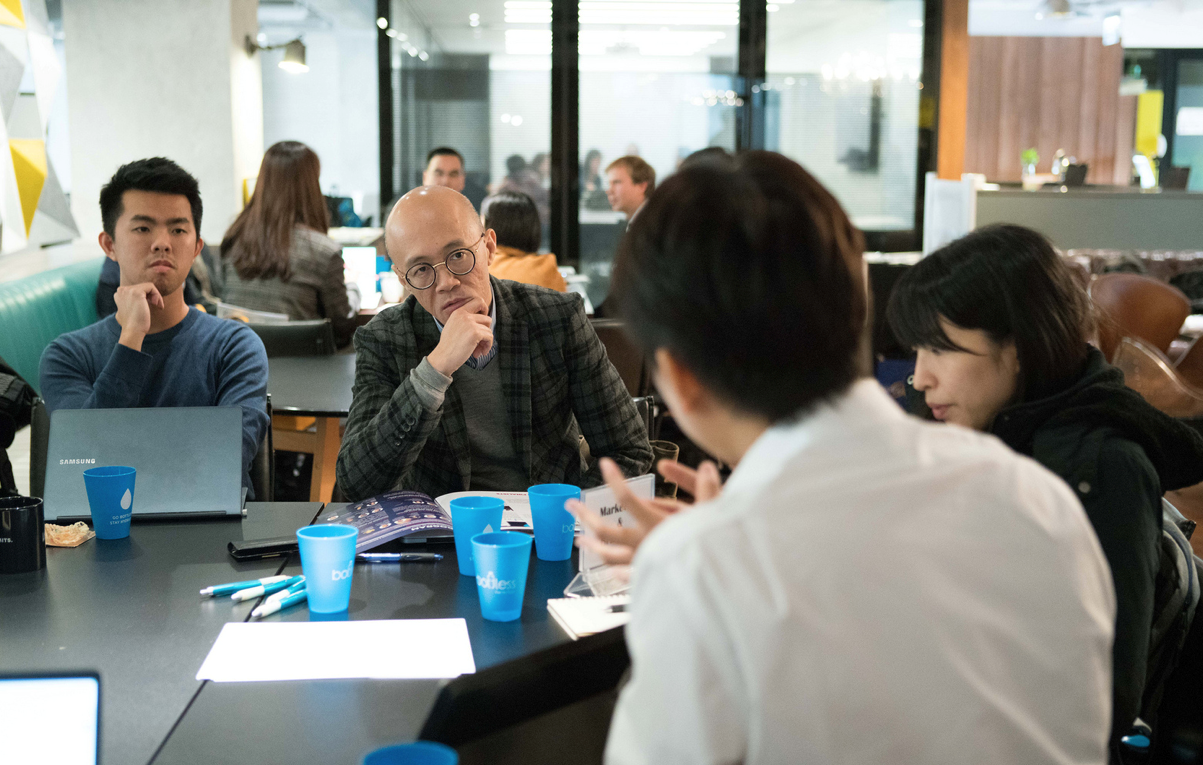 How to Outsmart Your Competitors
Competition is fierce in the advertising industry. Alumnus Lam recalled that when he first joined his present company, the Founder of the company advised him to uphold the principle of "creative business ideas" when serving clients. This helped him understand that the creativity of advertising does not originate from pure imagination but has to bring out effective business outcomes for clients. Ricky often leads his team to participate in the advertising pitching process. What make him win the bid are his daring creative ideas plus his ability to think from the client's perspective. A recent example of such a success is when his team was invited to pitch for a project for a local state-owned bank. "I understand that for a state-owned bank to gain the trust of Hong Kong customers, the most important thing is to establish a strong tie with the people of Hong Kong. At that time, I did not follow straightly the client's request to make an advertising proposal. Instead, I suggested them sponsoring the Hong Kong, China Delegation to the 2020 Tokyo Olympic Games. This was to demonstrate the bank's support for Hong Kong and thereby helping it connect with the people of Hong Kong." Ricky frankly said that his client then was in dilemma after hearing the proposal, as it was not what they expected. However, they felt the proposal was worth further considering and, they finally decided to adopt Ricky's proposal. In the end, his proposal successfully made the bank gain the attention of local customers.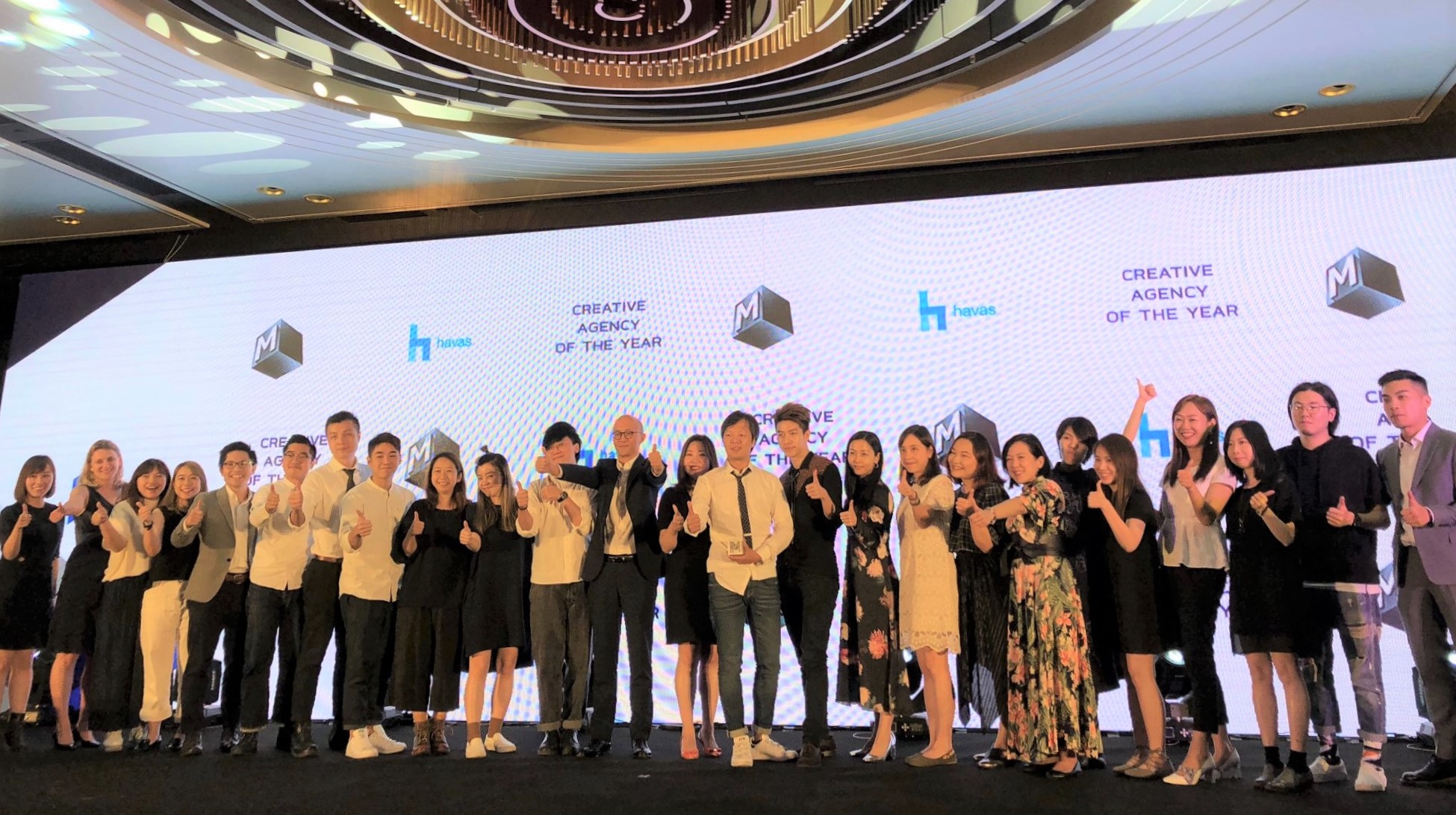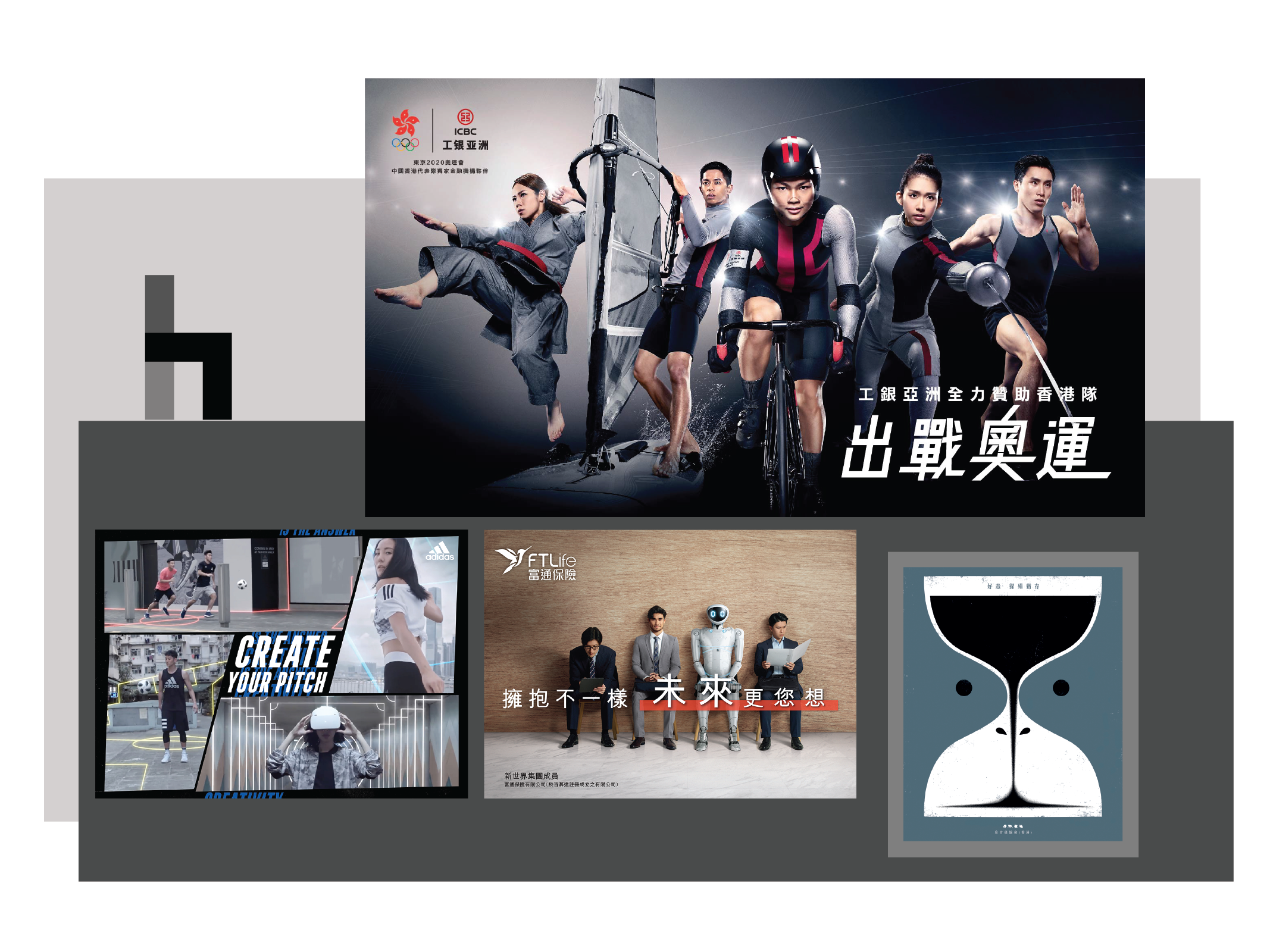 Not to be Obliterated by Time
Alumnus Lam started his career as an Account Executive and rose all the way up to the position of Managing Director. He humbly said that he does not have any secret for success. All that he relies on is perseverance and keeping pace with the market. Several years ago, Ricky was posted in Beijing and Shanghai. He is grateful to the Chairman of his company for giving him the opportunity to get familiarised with the Mainland market and broaden his horizon. At that time, both the social media and livestream shopping on the Mainland were ahead of the times, therefore he realised the magic power of e-commerce and recognised that new media is the trend. In the face of the ever-changing digital media, Ricky pointed out that it is inevitable for advertisers to keep up with the market. "Whether you are willing or not to adapt to the market trend, the outcome is, you will be eliminated if you don't." He believes that young people have an edge in apprehending innovation and technology, and advises those who are interested in joining the advertising industry to master creative technologies in addition to creative thinking. Only then could they come up with astonishing advertising proposals for clients.