People・Wisdom
Everyone Can Be A Musician
An Interview with Dr Yoonie Han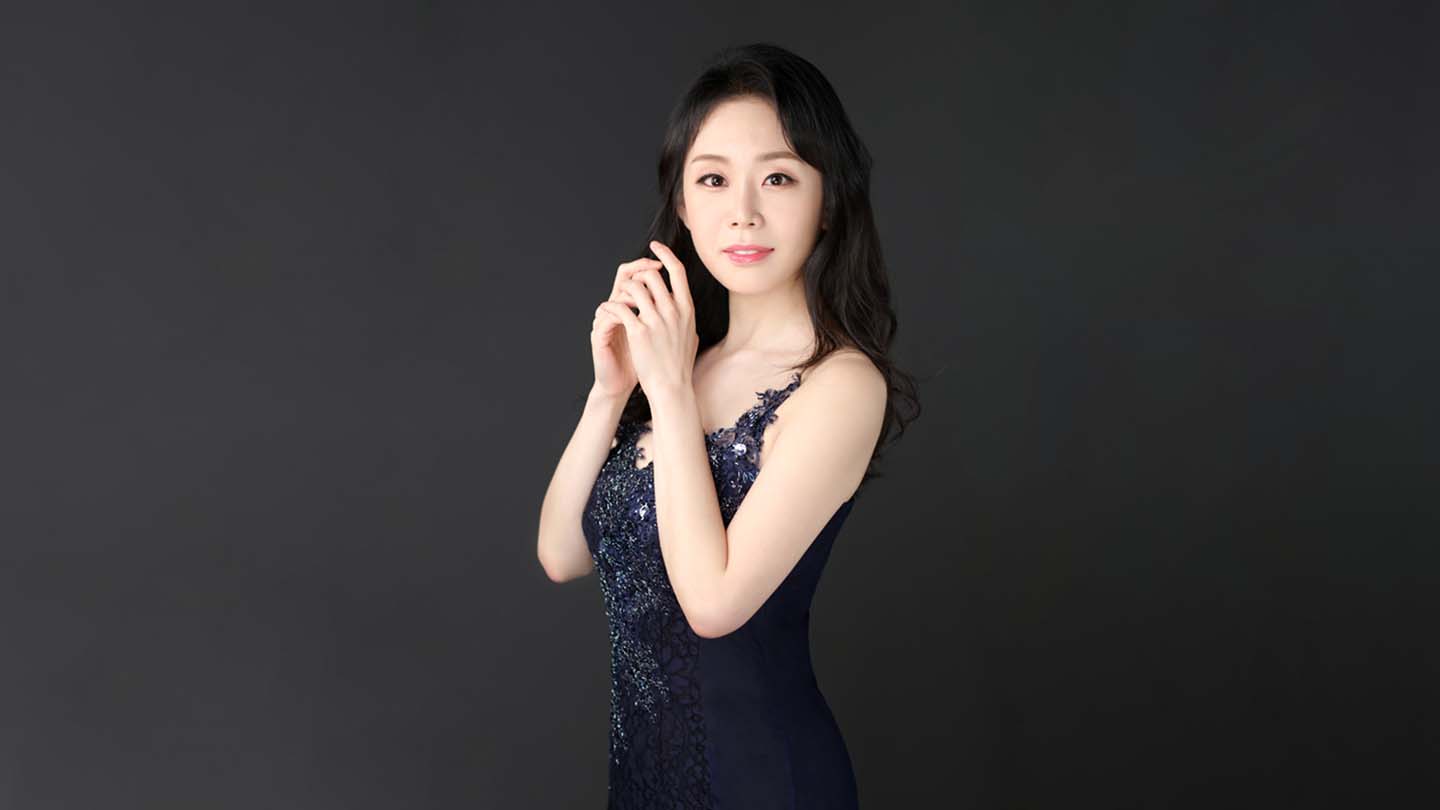 To Dr Yoonie Han, Assistant Professor of the Academy of Music of HKBU, piano is her best friend. She has fully devoted herself to music since childhood. Since she joined HKBU in 2018, Dr Han has utilised music to inspire and influence her students. She also holds the belief that everyone can be a musician when he or she enjoys music.
Destined for Music
Dr Han's love for classical music was apparently inherited from her parents. As the only child in the family, Dr Han spent most of her childhood on the piano, which had become her favourite toy as well as her best friend. Not only the movement and sound of the piano captivates her, but playing the piano also allows her to express her emotions. At the tender age of 13, she encountered a turning point in life: she made her piano performance debut with the Seoul Philharmonic Orchestra. Moreover, a teacher from the Julliard School discovered her music talent during a visit to South Korea, and persuaded her to further her musical training in the US. Despite her young age, Dr Han took up, with the support of her parents, the courage to embark on her musical journey in the US on her own. When asked whether she had considered how the language barrier, cultural differences and a totally new living environment might affect her studies, Dr Han frankly said, "At that time, these issues didn't come to my mind as I was so young. I went to the US solely to chase after what I love, so I just learned to adapt myself to these challenges." With an exceptional passion for music and a strong determination to succeed, Dr Han completed her studies in musical arts and piano performance, all at world-renowned music schools: a bachelor's degree at Curtis Institute of Music, a master's degree at the Julliard School, and a doctorate at The State University of New York at Stony Brook.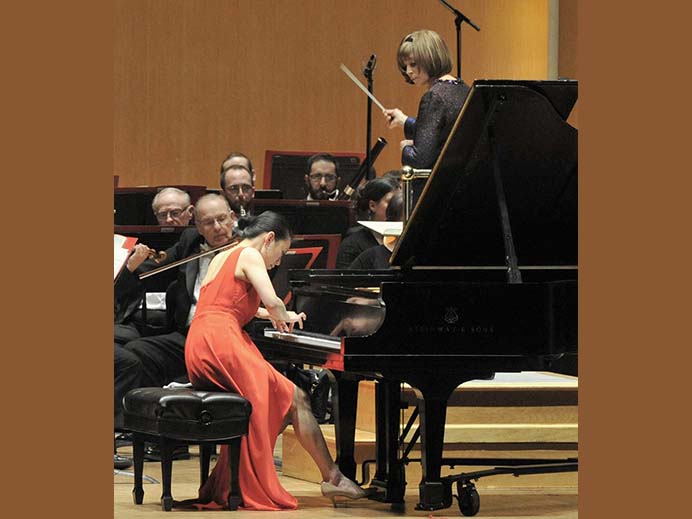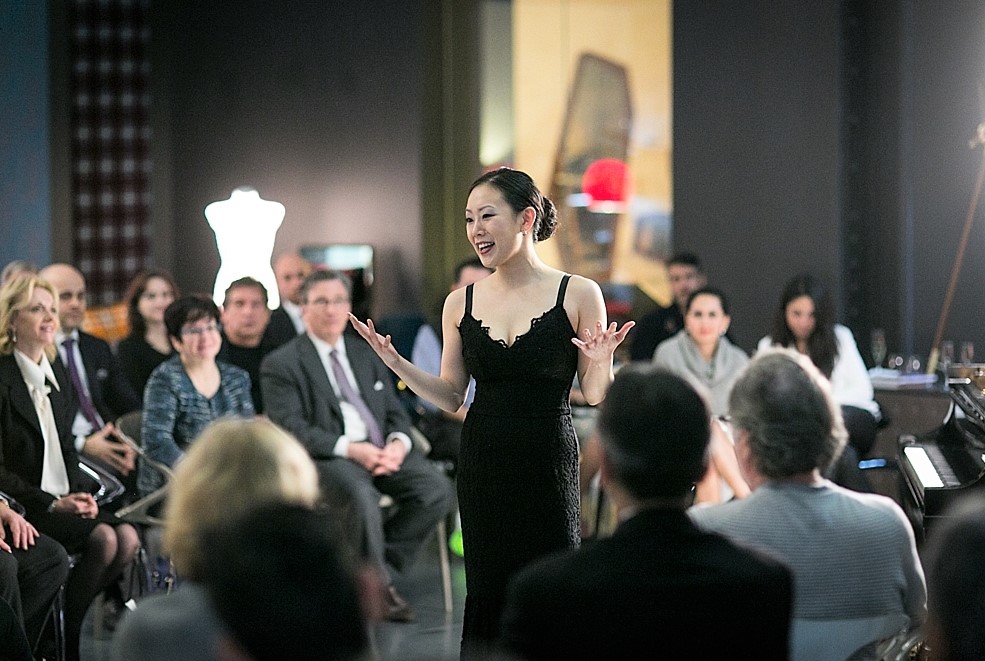 Find Your Way to Express Yourself
Dr Han is an obsessive music enthusiast. She put on her best in studies and practised hard to advance her skills in piano performance. In teaching, she treats students as her friends and always shares with them her tips and experience. Dr Han understands that every student's potential, needs and skills are different. To that end, she always tries to customise her teaching according to students' individual needs. She elaborated on her pedagogy. "An impressive piano performance does not only associate with superb techniques, but also involves how you deliver a piece of music; as the ultimate goal of music is to touch the heart of the audience. When I first met my students, I always tried to spend some time chatting with them so as to get to know them better and find a suitable instructional style for them. For students who are rather shy and quiet, I would invite them to first tell a story about the music piece they are going to play before the practice session begins. This would allow them to capture the theme of the music piece and better articulate the piece to the audience accordingly. For those who are rather talkative, I would, on the other hand, ask them to first focus on the practice. In this way, everyone can express themselves through music, and all would present the same music piece, albeit in their own way of interpretation."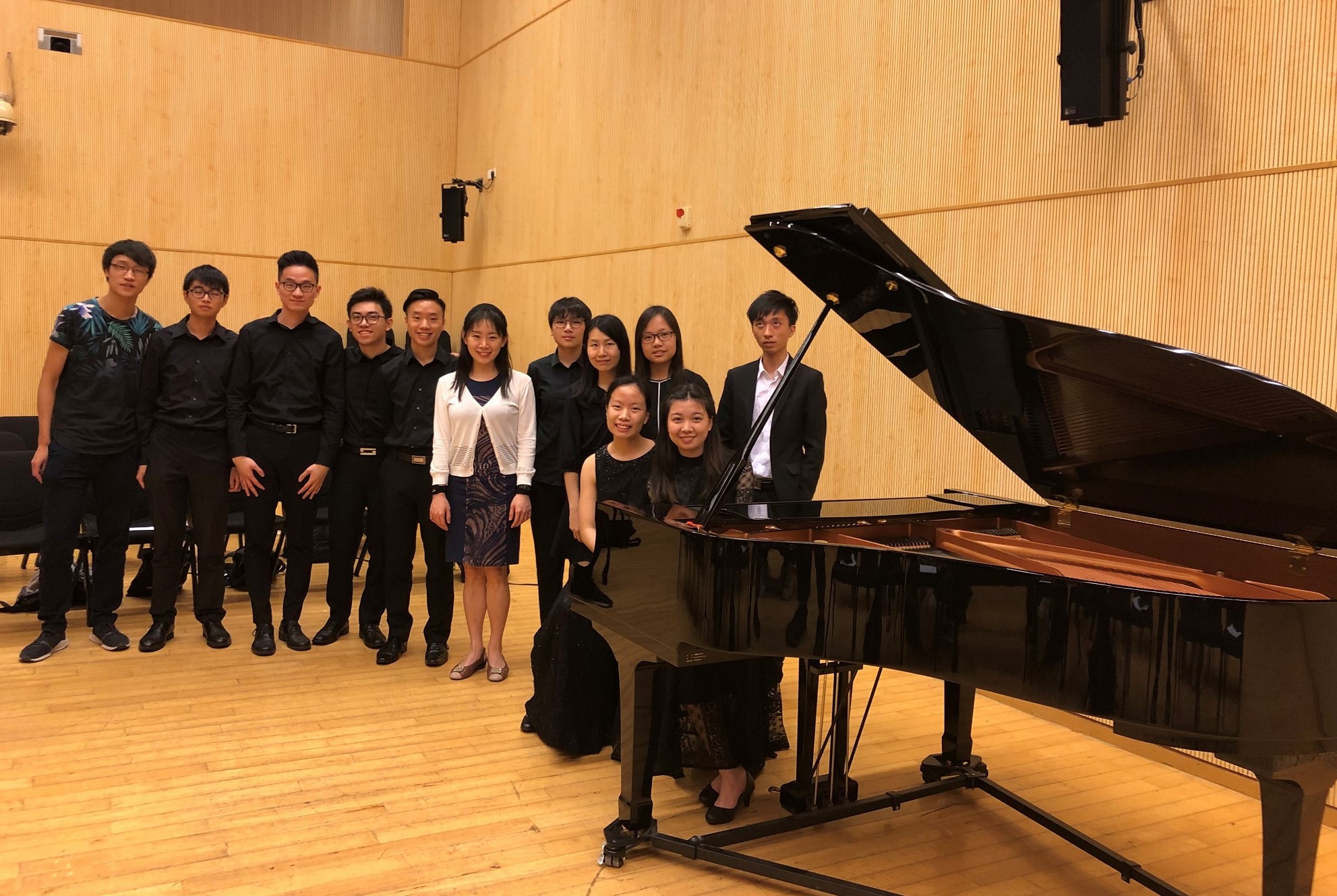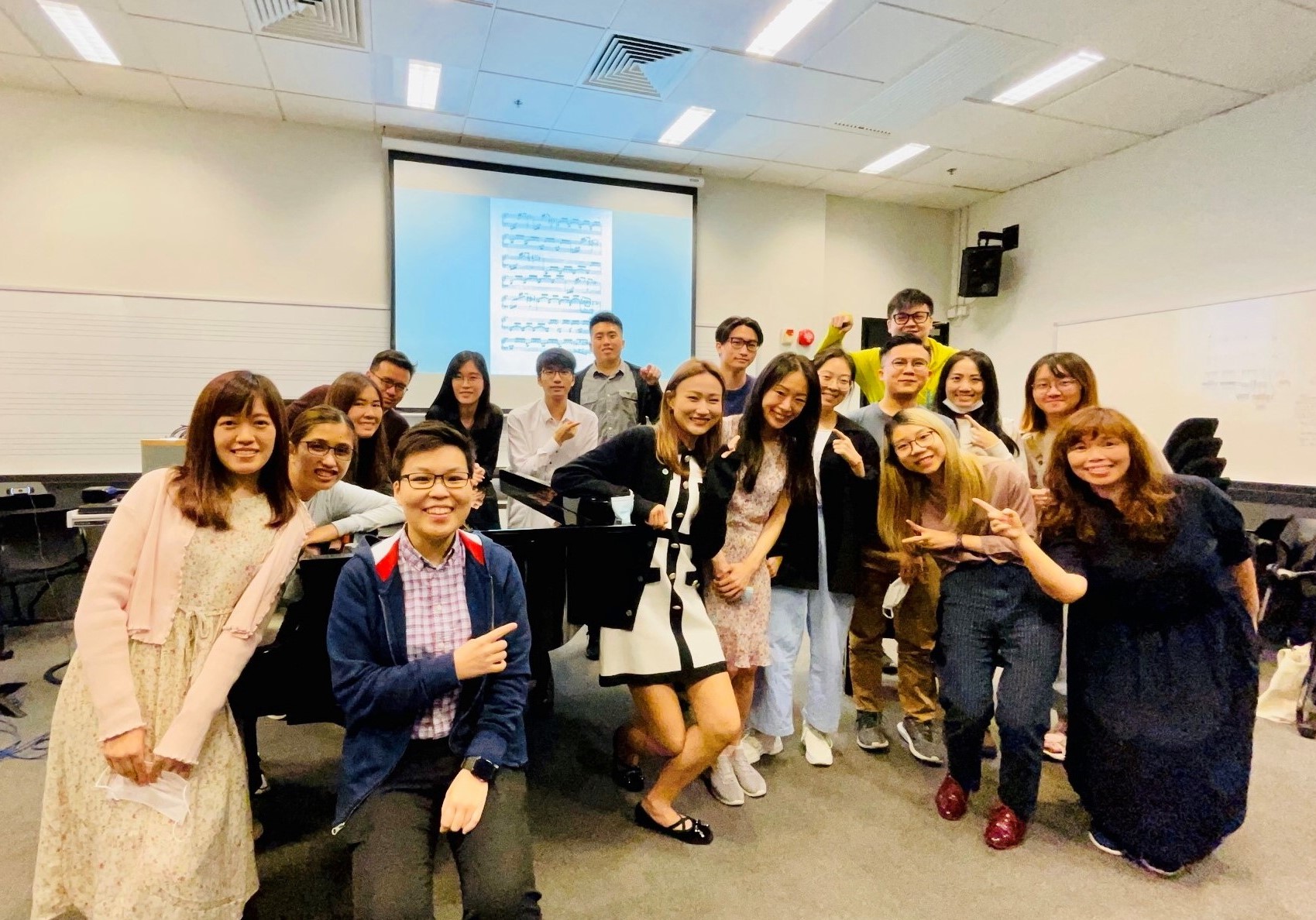 The Power of Music
Though students in Hong Kong are always prepared for and receptive to challenges, Dr Han points out that international exposure is essential. She believes that the power of music could unleash students' potential. Having won top prizes in distinguished international piano competitions worldwide, such as the Julliard's Gina Bachauer International Piano Competition, the World Piano Competition and the Washington International Competition for Piano, Dr Han encourages her students to partake in international music festivals/competitions whenever possible so as to gain more experience and exposure. She explained, "I tell my students not to put emphasis on prize. What's more important is the opportunities for growth during the process, which also gives you valuable chances to partner with multinational musicians and gain more experience in performing on the international stage. After all, the experience would undoubtedly help them uplift their standard and hence would assuredly benefit them in their music career." According to Dr Han, she has already helped numerous HKBU students join music festivals in Europe, and a number of them are currently pursuing their postgraduate studies in music overseas through her international network. Dr Han is fascinated by the power of music. With the establishment of the School of Creative Arts at HKBU this month, Dr Han looks forward to the exciting upcoming developments of the Academy of Music, which will promote more exchanges of insights and sharing of knowledge among musicians from different fields all over the world. She thinks this effort will ultimately help broaden the horizons of our students, and assist them in deepening their understanding of music in the global context.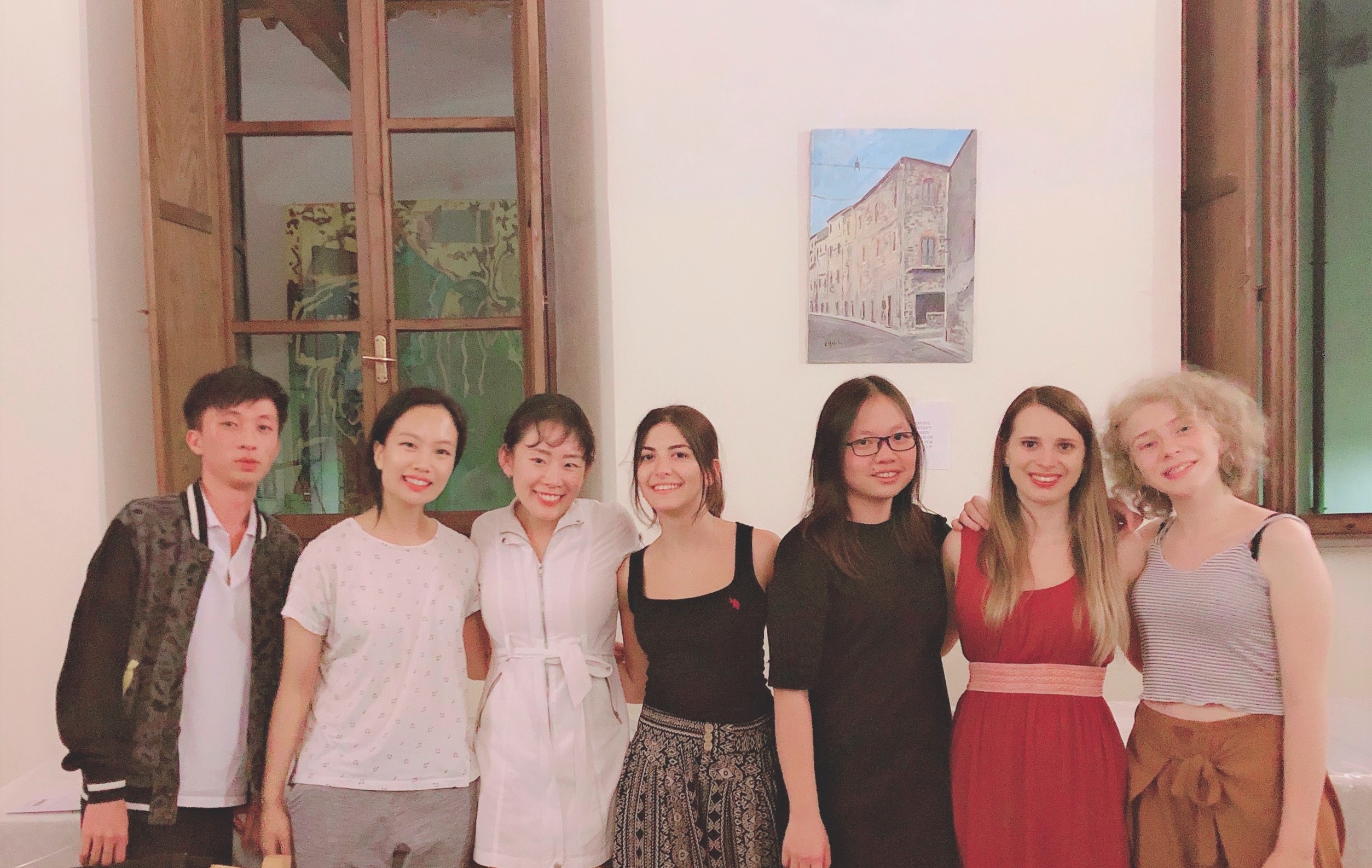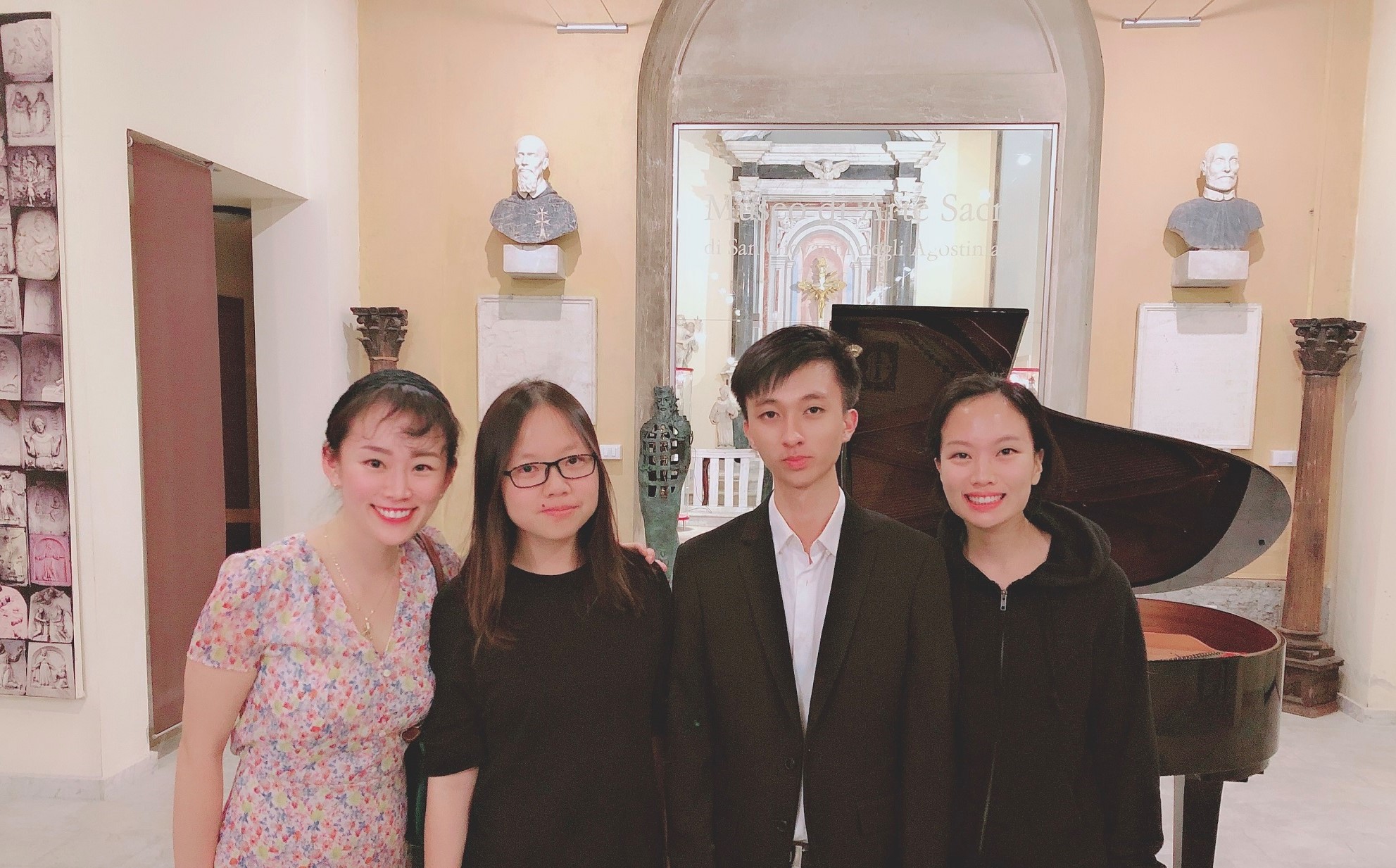 Do the Best You Can
In the eyes of Dr Han, music is her life, and music is all about imagination. To her, every moment in life can be related to music. For instance, she can always figure out how to translate into music the sound of the escalator, background noise, dining and travelling scenes, etc. A Steinway Concert & Recording Artist, Dr Han has recorded six albums so far, including "Goyescas" (a piano suite written in 1911 by Spanish composer Enrique Granados), one of the most inspiring pieces in her music journey. Although this music piece in the album just lasts for an hour, she has spent 10 years preparing for the recording, during which a lot of effort was put on researching and appreciating the paintings of the Spanish artist, Francisco Goya, from whom the inspiration of that piece of music came. After understanding fully the context of the musical work, she was able to interpret and present precisely the piece, and thus deliver the most striking performance in the album. Dr Han always adheres to her life motto, "Do the Best You Can". She would like to share it with students, as she hopes they can always live without regret by giving their best every day.