Treasures & Moments
Alumni Recent Happenings
Alumnus Mark Siu Shares His Career Experience in the Information and Technology Industry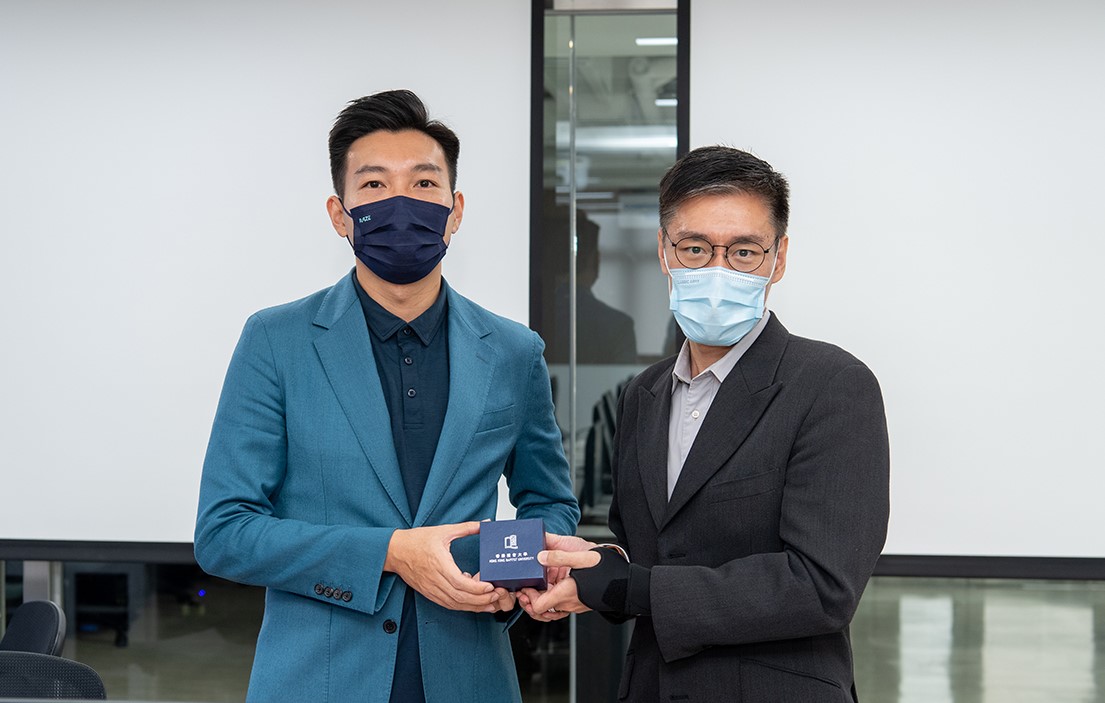 At the invitation of the Department of Computer Science of HKBU, alumnus Mark Siu (Computer Science), Founder and Chief Executive Officer of ETG Holdings Limited, returned to his alma mater to attend a sharing session with students. The sharing session was held in hybrid format. During the session, he expounded his views on the prospects of information and technology application in Hong Kong. Besides introducing his experience in promoting smart retail in Hong Kong and views on its future development, alumnus Siu also shared the ups and downs of his journey regarding startup business with participants. He encouraged students to always "stay hungry" and be adventurous.


In Memory of Dr Henry Fong Yun-wah
The University is deeply saddened by the passing of Dr Henry Fong, the recipient of the degree of Doctor of Business Administration, honoris causa from HKBU in 1994, on 6 January 2022. He was 98 years old.
Dr Fong was a highly respected and well-known patriotic entrepreneur, as well as a benevolent philanthropist. He demonstrated genuine concern for society and was committed to various charitable causes for decades, covering areas such as education, technology, medical services and social welfare across Hong Kong and mainland China. His contributions were widely recognised at home and abroad, and he commanded the respect of different sectors.
A staunch and much-valued supporter of HKBU, Dr Fong made generous contributions to the University through the Fong Shu Fook Tong Foundation and the Fong's Family Foundation from the 1980s onwards, including for the construction of the Fong Shu Chuen Library and the David C. Lam Building, as well as the University Foundation Fund. Dr Fong was an Honorary Trustee of the HKBU Foundation. He also offered significant support to the University's School of Chinese Medicine over the years, sponsoring a wide array of meaningful initiatives, including a recent donation pledge to support the University's strategic development of Chinese medicine and its preparatory work for the operation of Hong Kong's first Chinese Medicine Hospital.
The University community would like to convey our heartfelt condolences to the Fong family at this time of bereavement. Dr Fong will always be remembered for his whole- hearted support for and distinguished contributions to the University and as a beloved and respected member of the HKBU community.
In Memory of Alumnus Albert Wong
The University is deeply saddened by the passing of alumnus Albert Wong (Communication), Past President (1977-1978) of HKBU Alumni Association, on 18 November 2021, and would like to convey our heartfelt condolences to his family.