Treasures & Moments
HKBU has nurtured over 140,000 graduates since its inception in 1956 and numerous alumni have in the past made notable achievements in diverse areas and professions. We are pleased to hear from them from time to time and share with readers their moments of honor, fascinating stories and achievements.
Sharing by Alumni
Alumna Lillian Cheng Receives Recognitions in the Human Resources Sector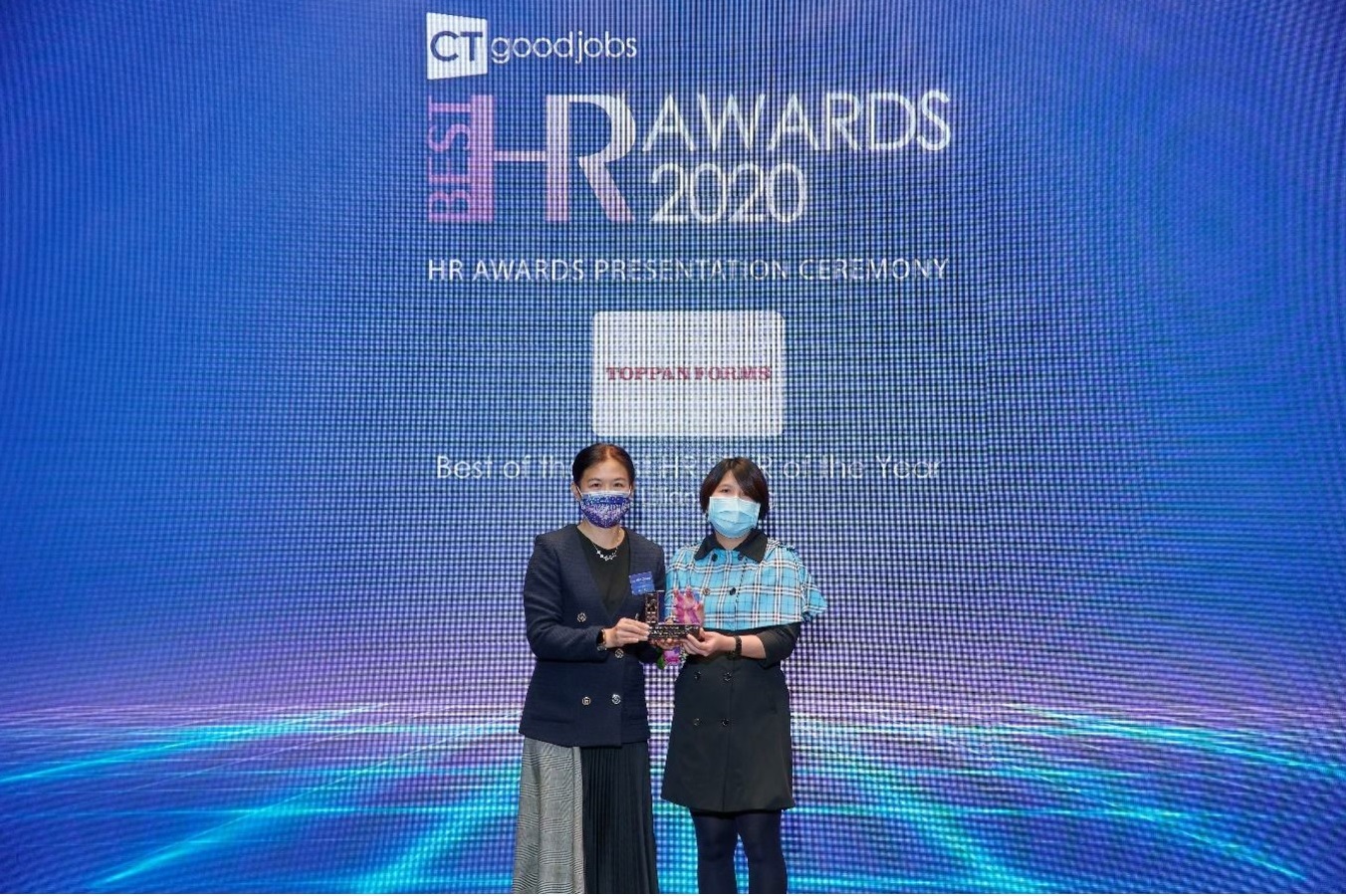 It is with humility that alumna Lillian Cheng (Business Administration; Corporate Governance and Compliance), Director – Human Resources & Administration of Toppan Forms (Hong Kong) Limited, received an international 2020 Silver Stevie® Award – "Human Resources Executive of the Year" and a local 2020 CTgoodjobs Best HR Awards – "HRBP Team of the Year" and "Best of the Best HR STAR of the Year".
The judging panels from Stevie® Award and CTgoodjobs found that "Lillian's contributions to the HR sector is her commitment and influential appeal in driving the change in terms of people, culture and accountability. She is a real-life role model for the management team to run business with integrity, passion and humility."
Disclaimer: The alumni stories published in this newsletter, with content and information including but not limited to text, graphics, videos and links, which are authorised to use by the content owner and reflect only the views of the alumni and do not represent the viewpoint of the Alumni Affairs Office (AAO). AAO shall not be held responsible for any content of the alumni stories published in this newsletter, including but not limited to any errors, omissions, fallacies, defamation, lies, infringements, and any loss or damage derived therefrom.