People・Wisdom
A Lifelong Educator
An Interview with Alumnus Raymond Wong Kwong-wai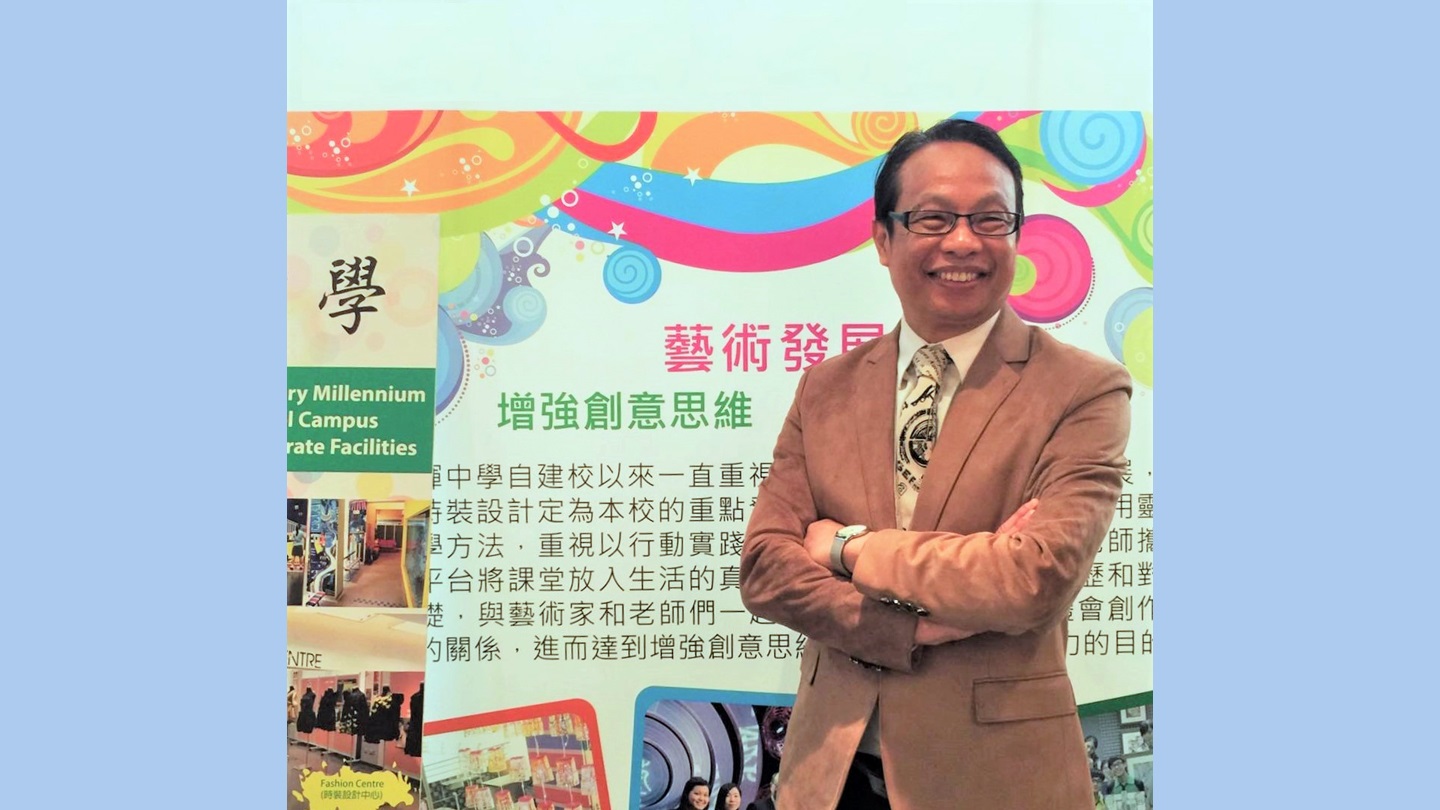 Have you ever met a teacher who invited you to his home? Alumnus Raymond Wong Kwong-wai (Mathematics) is such one who mixed well with his students. Upon graduating from Hong Kong Baptist College (HKBC), he had since joined the education profession, and put both his heart and soul into it till retirement. During his journey as an educator, he had practised the two major educational thoughts advocated by Kong Zi, the Great Confucian: "Instruction knows no class distinction; and adopts differentiated pedagogies to suit individual aptitudes." Indeed, alumnus Wong is a role model in the education sector.
A Big Warm Family
During the interview, alumnus Wong shared lots of sweet memories of, and his deep affection for his alma mater. He admitted that when he applied for further studies, HKBC was not his only choice. What tipped the balance was Dr Hu Shou-jen of the Department of Mathematics. During the admission interview, Dr Hu gave him the impression of an amiable scholar who adopted a very encouraging tone. Recalling the good old days at the Department, Raymond said that all teachers were very approachable and, most of all, knew well how to teach. He specifically mentioned the late Dr Chu Chuan-i, who could be at one moment very gentle but at another, very strict. He recalled, "You needed to pay full attention in Dr Chu's class. If he found you not attentive enough, he would alert you by pitching at you a chalkboard eraser! Though serious in class, Dr Chu was a very affectionate teacher, and often played basketball with us after class. Together, we all had a good time." This kind of warm and pleasant learning atmosphere had a great impact on alumnus Wong regarding his career in the education sector later on.
Ignite Passion for Education
Alumnus Wong frankly said that at the beginning, he took up teaching just for stability. But soon, he began to find teaching not only meaningful but the joy of it as well. Recalling the time when he was assigned to teach two Form 2 classes of substandard performers in the beginning, he was forewarned by his fellow teachers to be careful, because classrooms of the two classes were allocated close to the staff room, implying that these students were not easy to handle. A novice teacher, he nevertheless succeeded in finding a way to tame this group of students. He said, "Fortunately, I minored in psychology at HKBC, which helps me understand students better, and hence gets me connected with them more easily. As a result, teaching is made a lot easier." Raymond acknowledges the fact that teens always prefer playing than studying, and can at this stage easily go astray. So, when he overheard a group of students discussing where to spend the Christmas holiday, he offered to invite them to his home, in order to avoid students going adrift on the street. Taken by surprise, his students gladly accepted the invitation and they had a happy vacation time together. Since then, a good rapport had been established between Raymond and his students. At the end of that school year, when he discussed with some fellow teachers about the performance of these two classes, he got the following feedback: "These students behaved the best and remained silent only in your class." Seeing that the once dubbed "mischievous" students had shown distinctive improvement under his guidance gave him great satisfaction. He is convinced that education can bring positive impact on students, thus igniting his passion for education.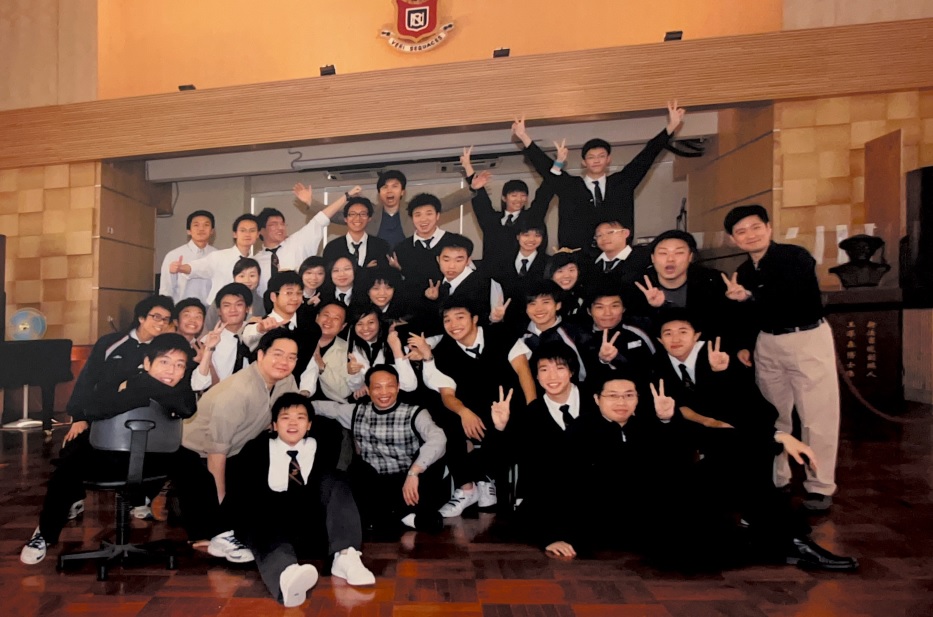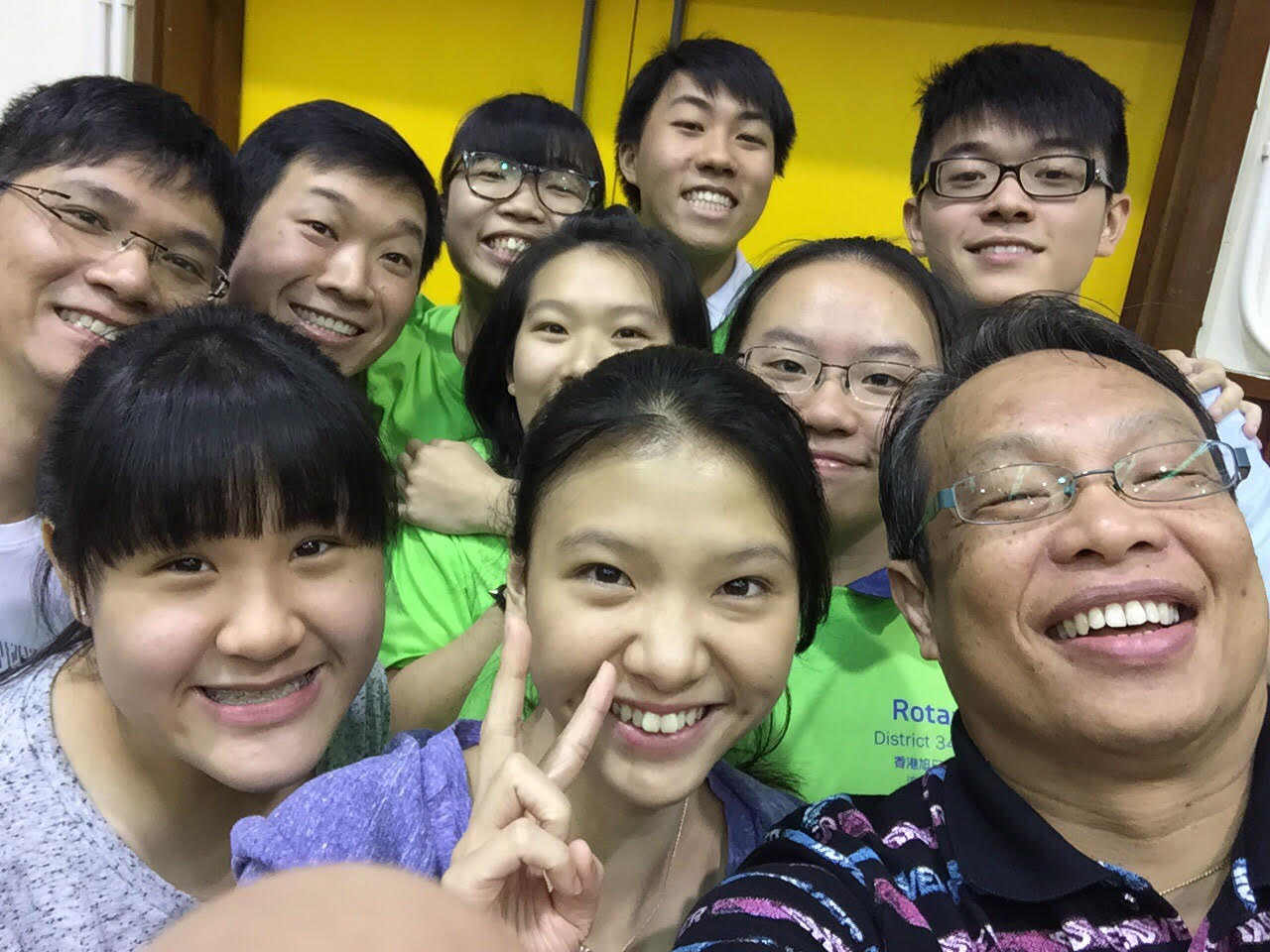 Behind the Gold Medal
In his more than three decades of educational endeavours, alumnus Wong always treated his students as if they were his own children. A lot of them did well after graduation. Noteworthy ones include Olympic bronze medalist in the women's kata event alumna Grace Lau Mo-sheung (Creative Communication), Hong Kong Men's Foil Team key players Cheung Siu-lun and Olympic gold medalist Edgar Cheung Ka-long. Seeing his students shine at the Tokyo 2020 Olympics gave him great gratification. In reminiscence, Raymond disclosed that before winning the gold medal, Edgar Cheung once went through a period of uncertainty. On learning that, Raymond invited him to return to his alma mater as guest of honour, to present awards and also to stage a foil fencing demonstration, in order to help him regain his confidence. As Principal of Lam Tai Fai College (the College), Raymond identified with the College's mission: to nurture all-round capabilities of students, including but not limited to intellectual development, and to provide a learning environment that caters for students' interest and self-development. In such a way, students can shine in various aspects, including outstanding performance in sports.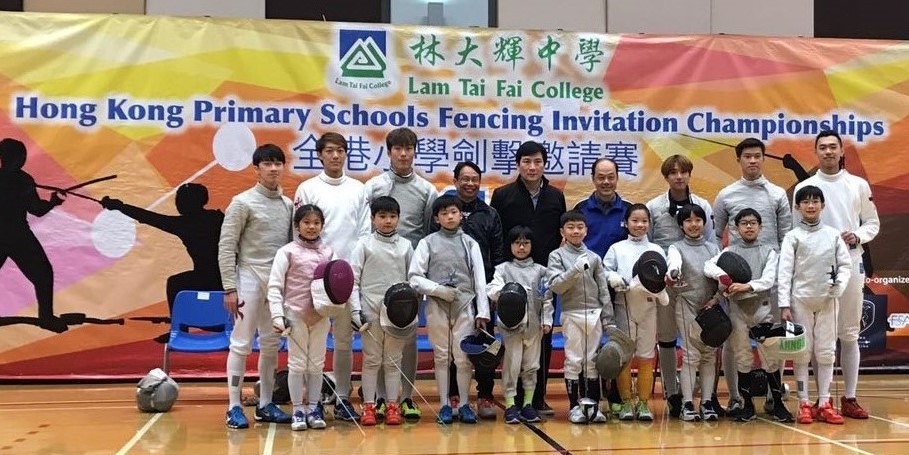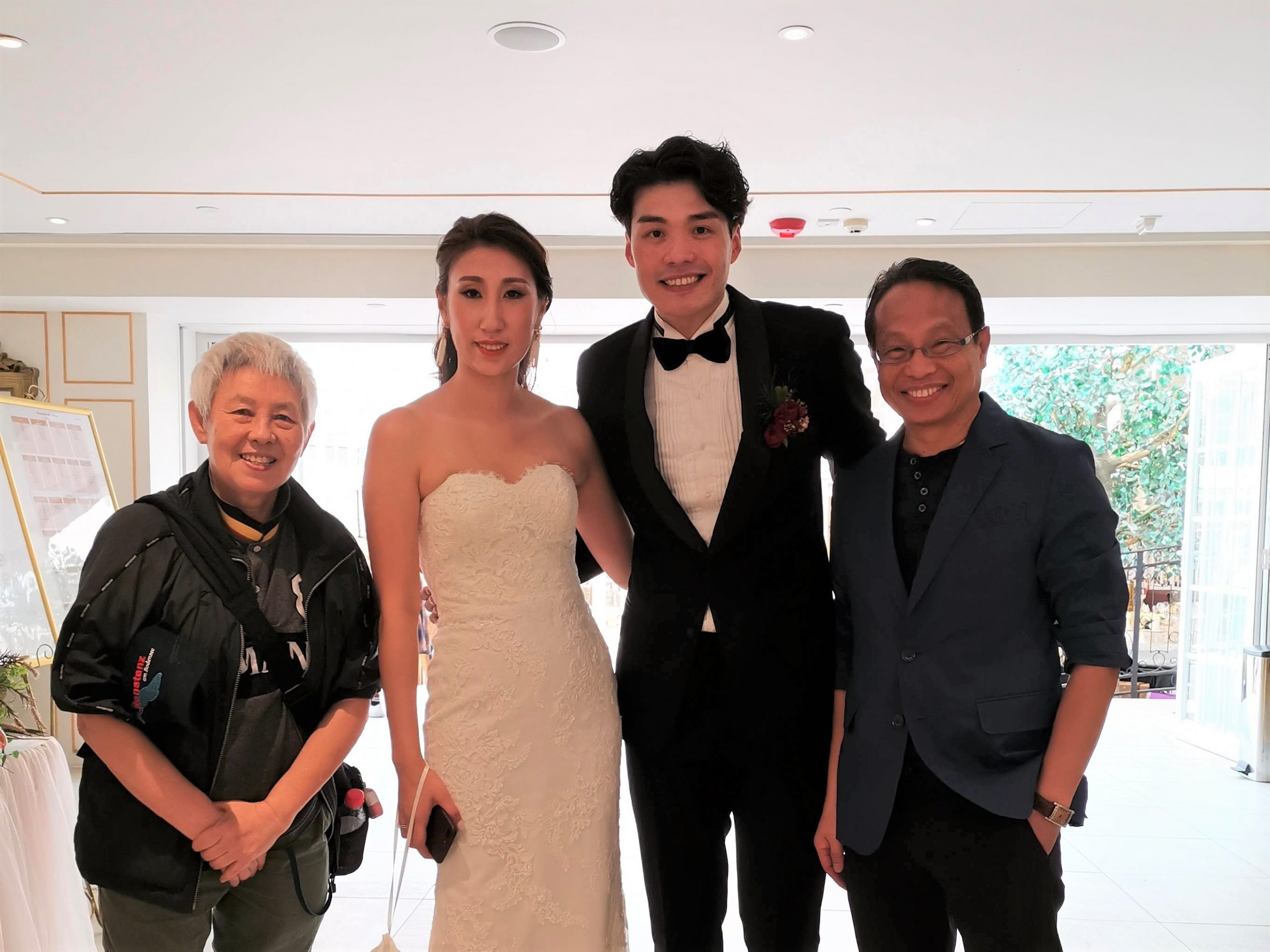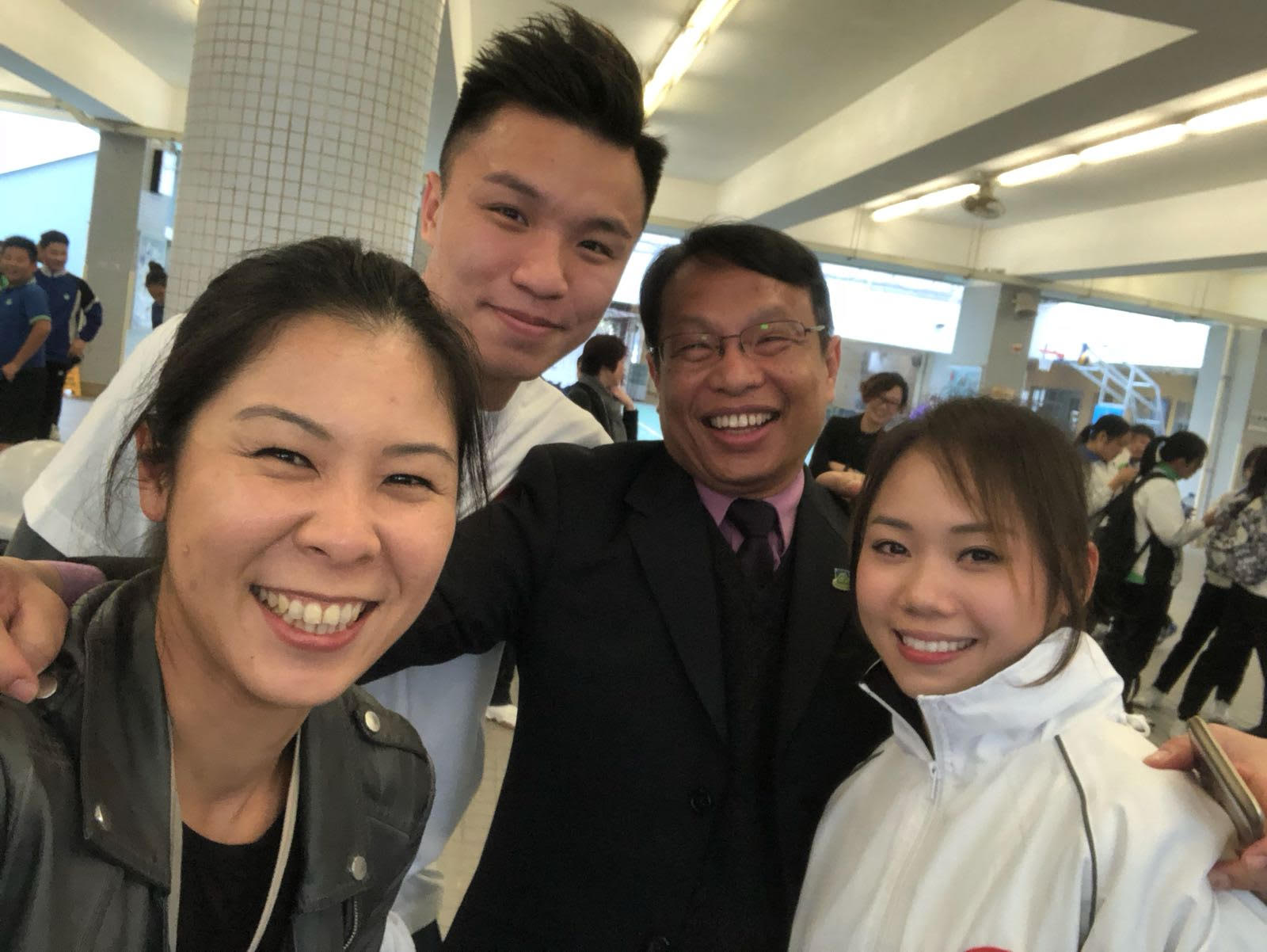 Be Soul Rich
Alumnus Wong enjoys teaching. However, he recognised that as a veteran educator, he needs to help groom young teachers to pass the torch. So, after twenty years as a teacher, he gladly accepted the position of Principal of the College, and thereby took up the responsibility of training the next generation of teachers. In sharing with his fellow teachers, he often said, "When I was a teacher, I would throw away the teaching notes of the past school year. In such a way, I could always start afresh, and this gave me the motivation to face new challenges and kept me abreast of new pedagogies." A word of wisdom from Raymond for those young alumni who want to enter the teaching profession: "You need to treat students as your own children and embrace the mission of nurturing talents for society. I believe when you retire, your heart will be filled with treasures more than what a billionaire possesses." Now Principal Emeritus of Lam Tai Fai College, Raymond still engages himself in education undertakings. He does not only provide consultation for the Education Bureau but also organises volunteer teams to offer online tuition courses for ethnic minority children. These meaningful engagements have made him soul rich.